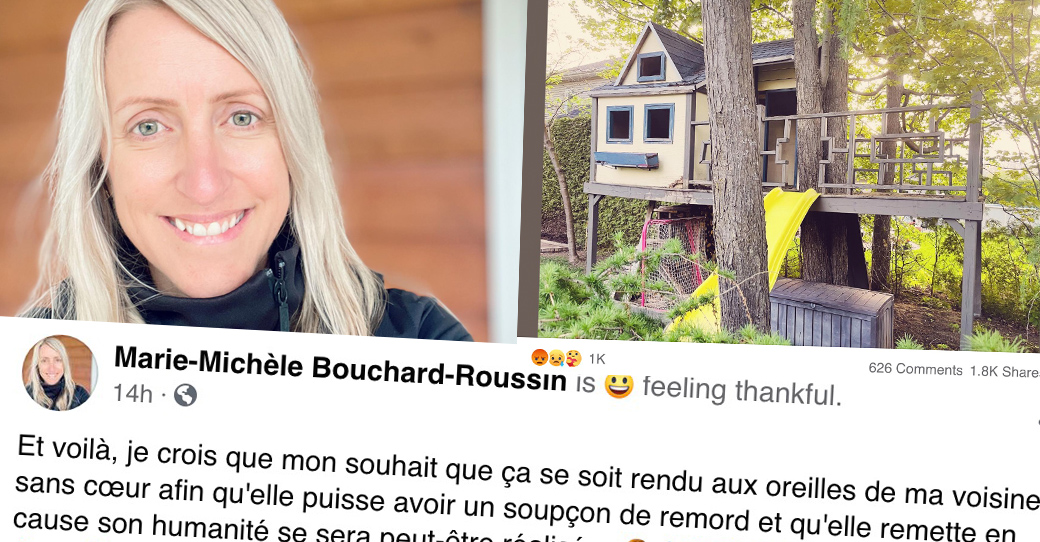 The sequel to the neighbors' chicane in Drummondville and the sad end of the little cabin
We recently told you about the story of Marie-Michèle Bouchard-Roussin who was forced to destroy the children's cabin on her land. Her neighbor made a complaint because it was 75cm too close to the field line. Marie-Michèle put her story online, and the publication was a huge success. She has just had an interview with the newspaper L'Express in Drummondville where we learn more.
Here is his first publication which circulated a lot: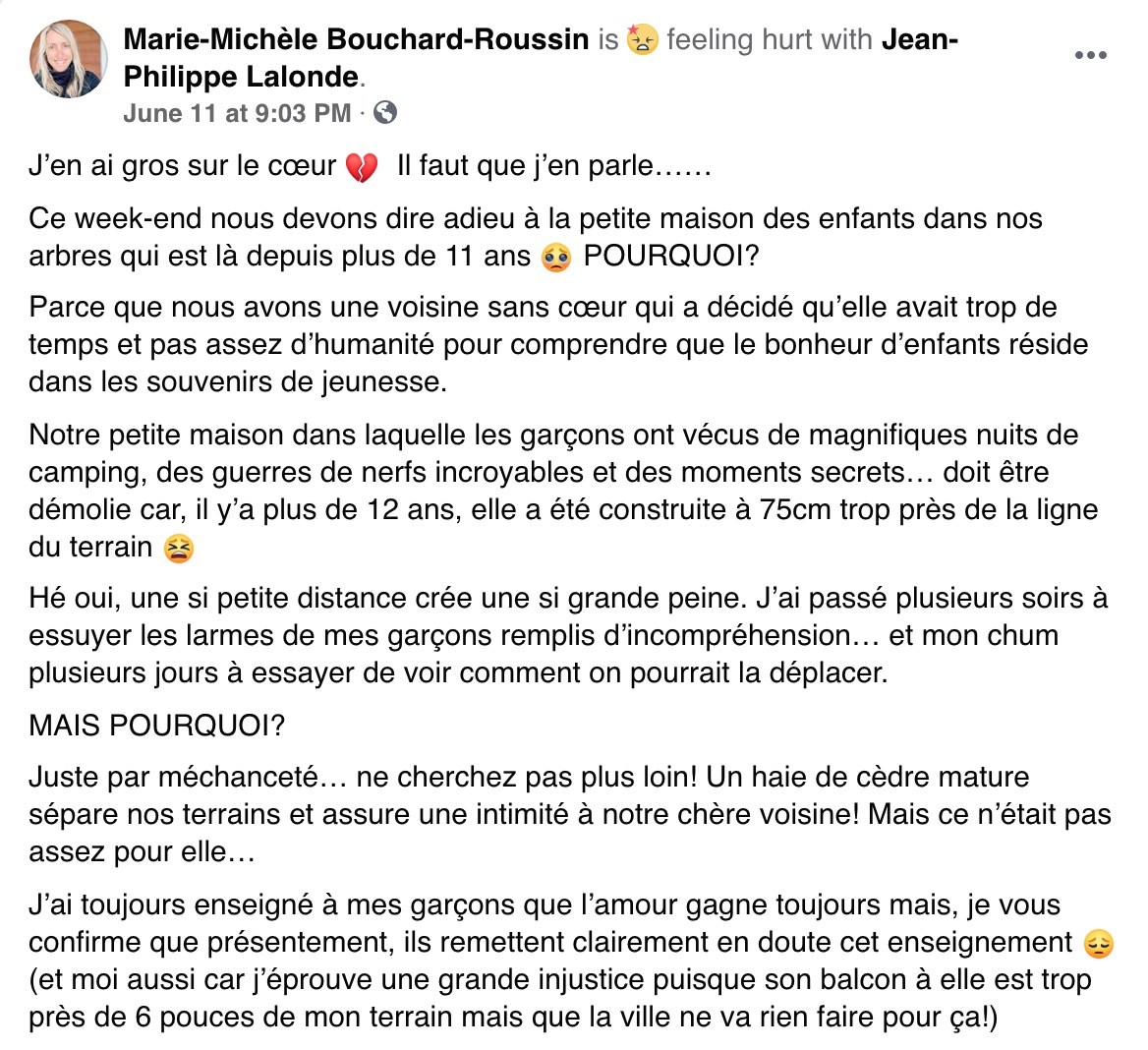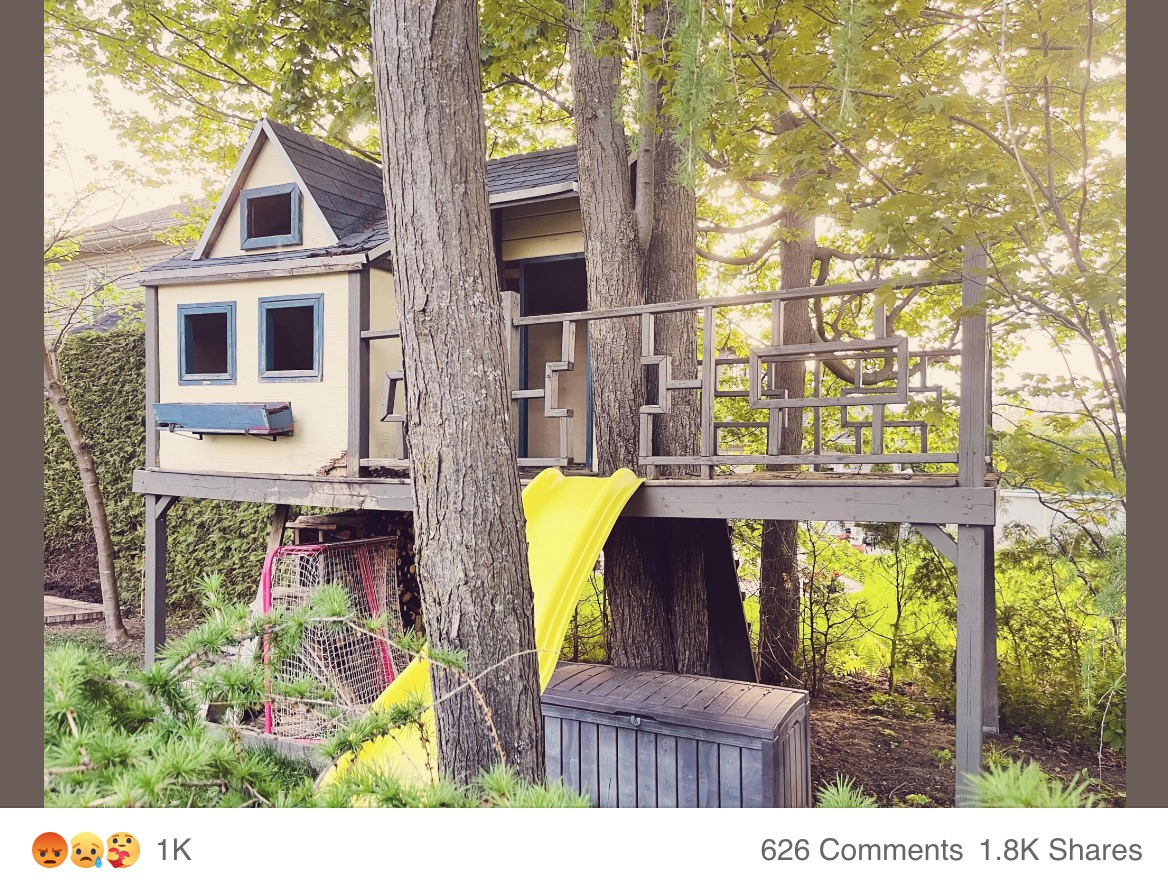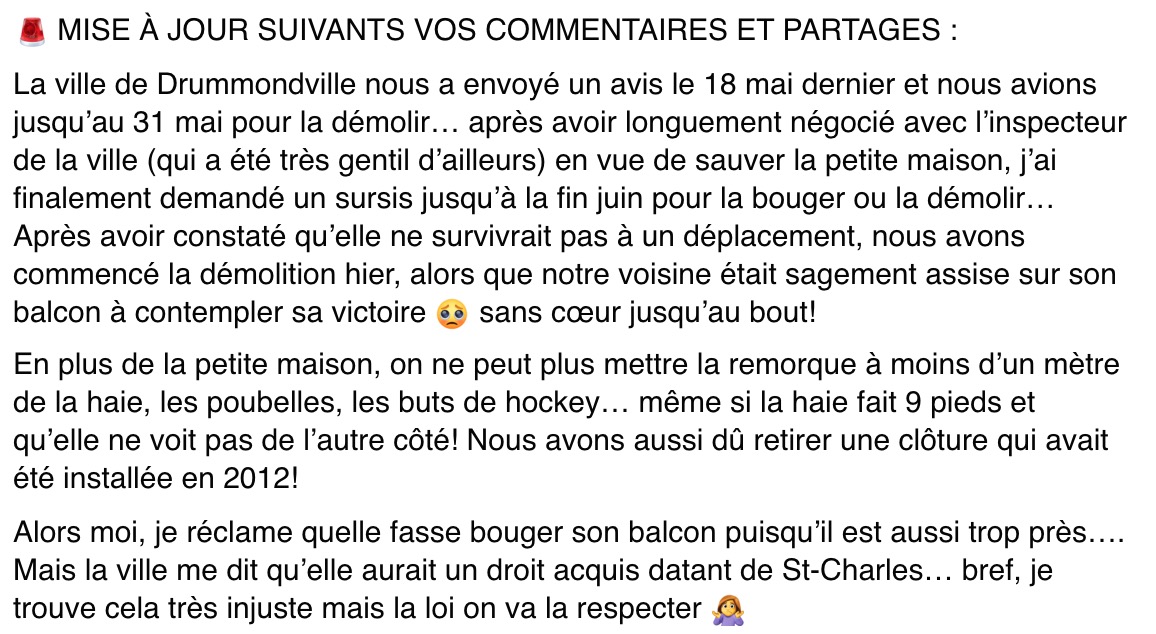 The rest of the story:
In his interview in the newspaper The Express from Drummondville we learn that the little cabin is completely destroyed. Marie-Michèle explains that she received a wave of love and several Internet users wanted to help her by suggesting several ideas. She explains to us why she cannot rebuild the little house: "By demolishing the house, I lost my acquired right to height. Now I wish someone told me I can rebuild it, but I can't". To read the full interview, it's here.
Comments following its first publication