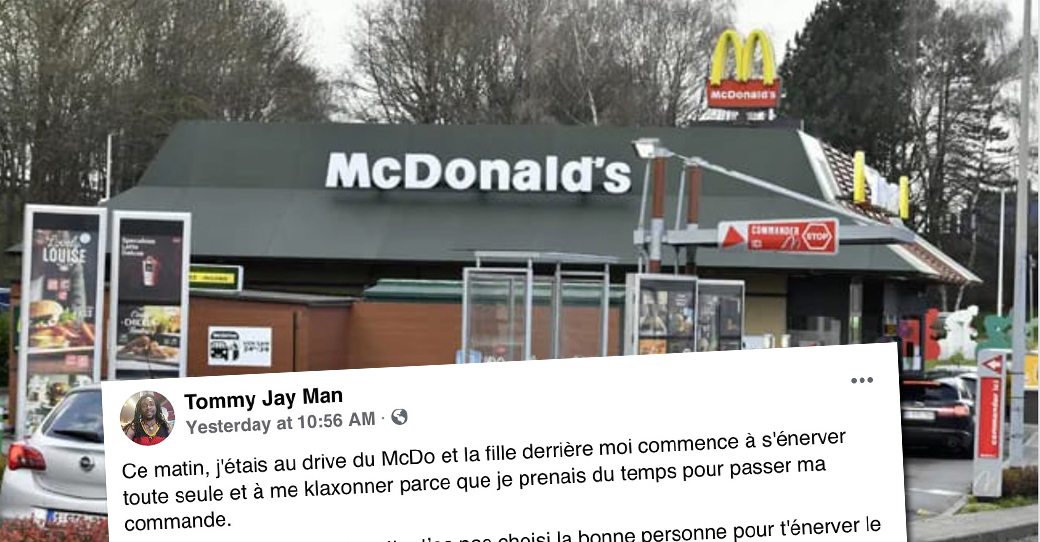 He explains how he reacted after being under pressure in the McDonald's line
A certain Tommy Jay posted a story that took place at McDonald's. He explains a situation where someone was pressuring him and how he reacted. Quite a surprise awaited the person behind him with the blow he made!
*** Update: this is a translation, no moreinformation here.
Read also: The real way to eat your McDonald's trio
Read also: The lyrics of the Chanté Menu of McDonald's commercials