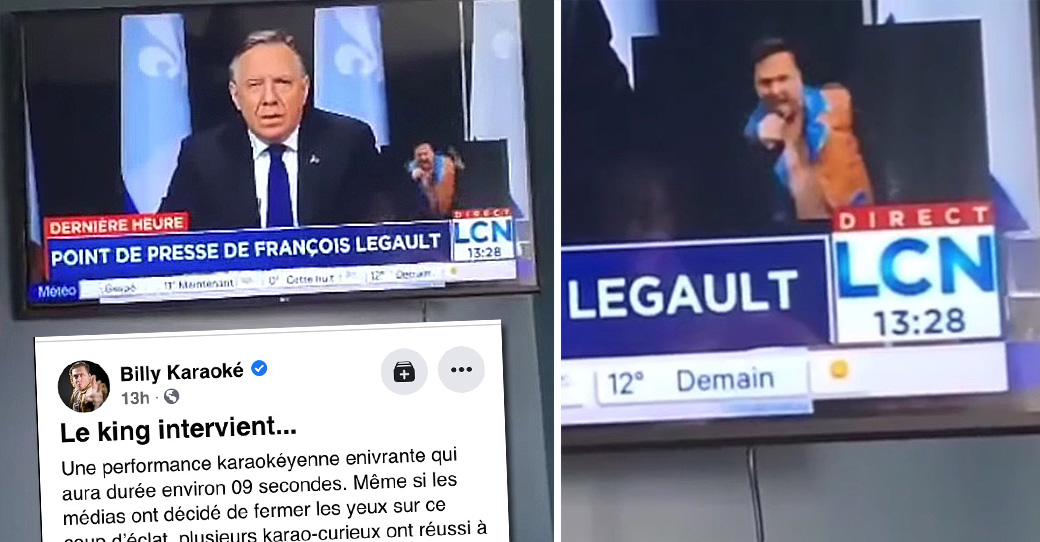 Billy Karaoké speaks for 9 seconds during François Legault's press briefing
Billy Karaoke is quite a character on the web. Extremely loved and followed by a huge number of fans on Facebook, he is always there to defend the rights of karaoke. We remember that he had clung to a 98,5 FM advertising board to have an interview with Paul Arcand or he was chained in front of the VAT offices to have his moment with Denis Lévesque. This time, he appeared for 9 seconds during François Legault's press briefing.
Billy Karaoke wrote posting the video:
« A big victory for the karaoke industry! Lately, I managed to give a karaoke platform during one of the Prime Minister's press conferences with the aim of putting, in these difficult times, a little action, joy and, above all, karaoke. !
An intoxicating karaoke performance lasting approximately 09 seconds. Even if the media decided to close their eyes to this brilliant coup, several karao-curious people managed to capture my performance live and sent me their videos. I say a big thank you for your support!… For those who missed this anthology piece, here it is!… It's a small step for man, but a big step for karaoke ».