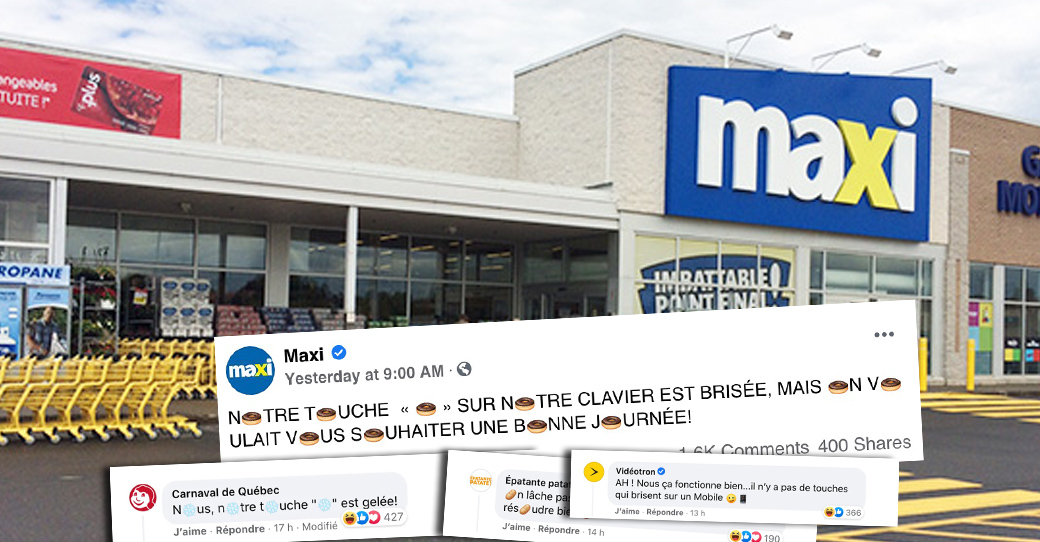 Maxi publishes a publication that takes on a disproportionate scale
The team that manages the social networks of the Maxi company often has excellent ideas to entertain and make Internet users react. Their publication yesterday has simply taken on an outsized scale and several other companies have embarked on the story to make the public laugh. In the famous post, we can see that Maxi replaced the letter "o" with a chocolate donut emoji. It reads: "Our 'o' key on our keyboard is broken, but we wanted to wish you a good day! ". The concept is simple and a lot of fun.

Maxi named this saga The Maxibrized keyboard movement and then called on other companies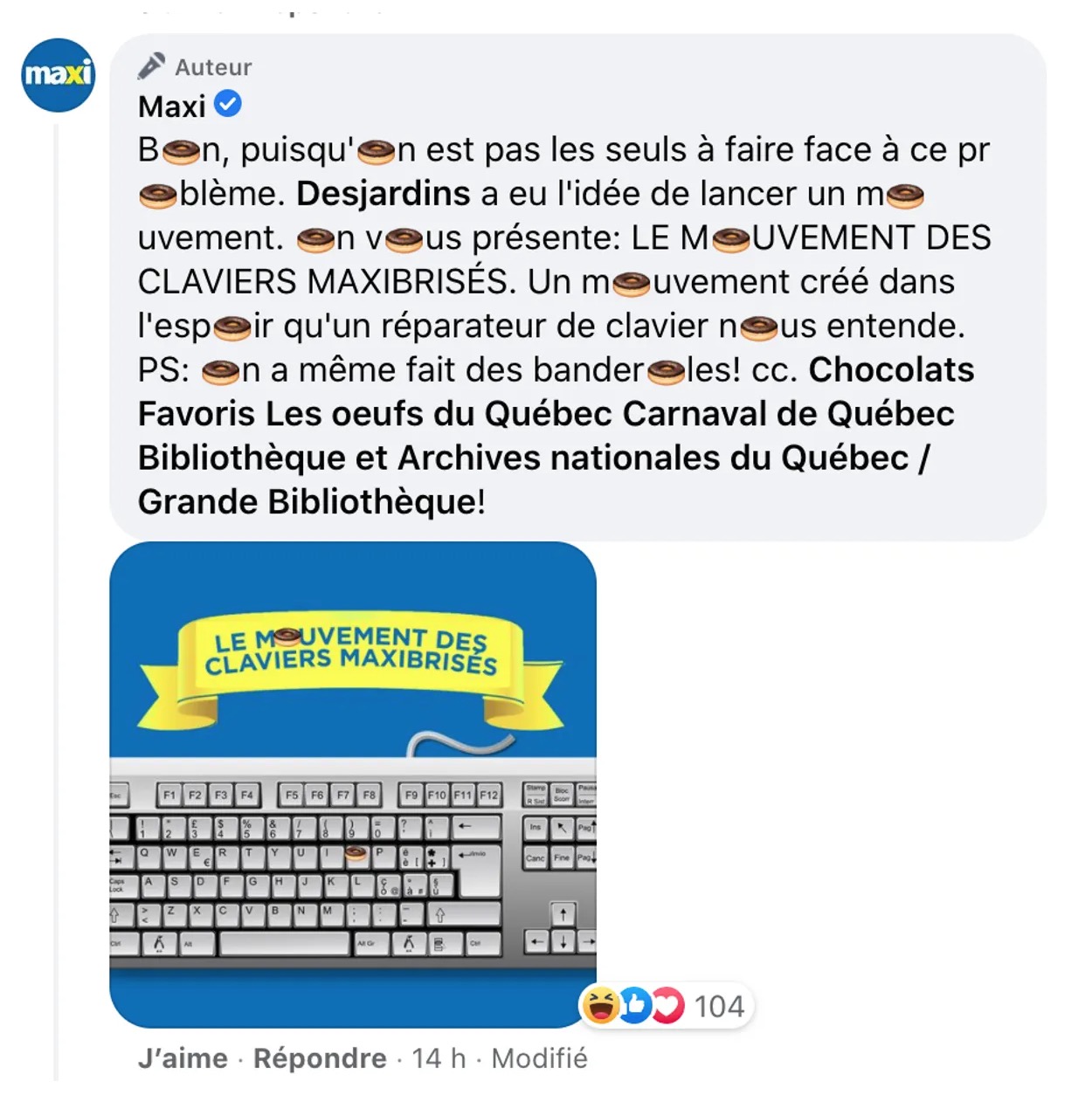 Several other companies got on the bandwagon and they had fun playing the broken keyboard game with a creative twist.