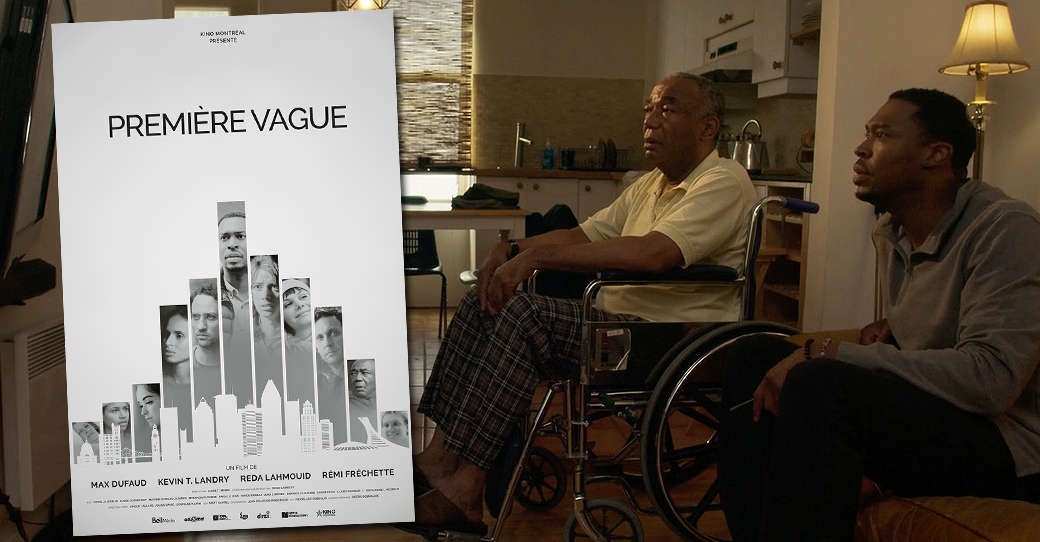 A first Quebec film on the COVID-19 pandemic
Première vague is the very first Quebec fiction film on the COVID-19 pandemic. We can follow four Montrealers during the first 100 days of confinement. We find in this film the actors and actresses: Fayolle Jean Junior and Senior, Marie-Sophie Roy, Mathieu Lorain Dignard, Myranda Plourde, Hinde Rabbaj and Alexandre L'Heureux. The trailer really makes you want to see this feature film which will be available from April 28.
You can read the synopsis of the film under the trailer: " March 12, 2020. COVID-19 has just been declared a global pandemic, it is the start of containment in Quebec. Samuel, Fanny, Daniel and Marianne, four Montrealers from very different backgrounds, must now adapt to this new reality. What they believe to be a temporary situation will turn into a long ordeal that will change their lives forever. Between reality and fiction, Première vague takes a look at the first 100 days of the pandemic in Montreal. ».
More information on First wave:
We can read on the official website of the film: " Première vague, Kino Montreal's first official feature film, is an ambitious work that was conceived, written and filmed at the height of the COVID-19 crisis. The project began in the spring of 2020, in full confinement, with the goal of producing a choral film that would portray the first 100 days of the pandemic in Montreal. Shot in July 2020, barely a few weeks after authorization was given for the resumption of filming in Quebec, all under unprecedented health constraints. ". A film by Max Dufaud · Kevin T. Landry · Reda Lahmouid · Rémi Fréchette. kinomontreal.com/premièrevague