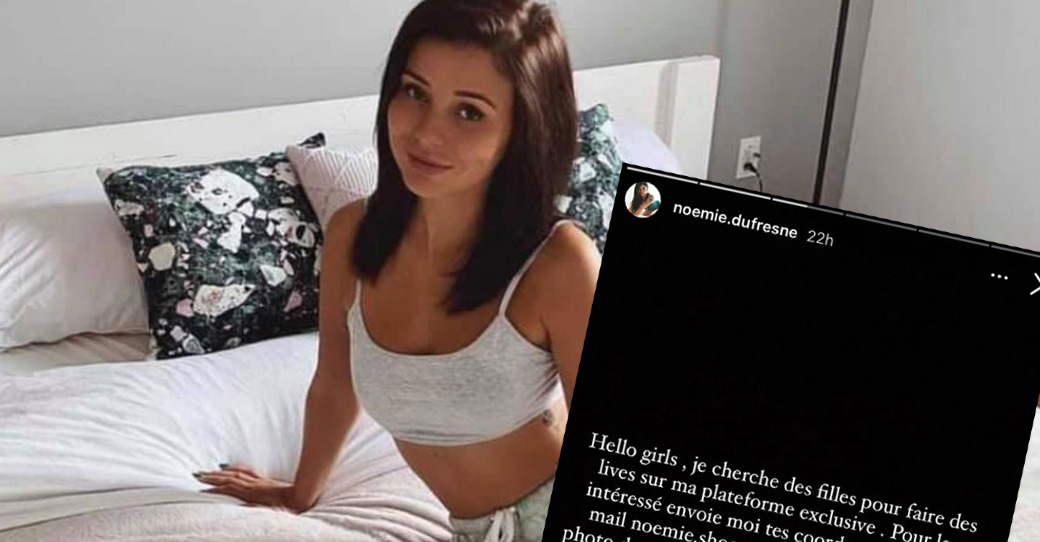 Noémie Dufresne is looking for girls to collaborate on her Onlyfans
Noémie Dufresne is very active on her Onlyfans account. In an interview with CKOI, the influencer mentioned that she posted a lot of photos and videos in addition to doing lives. She also claimed to respond to all messages from her subscribers, which she does not do on her Instagram and Facebook accounts. Recently content creator spoke a strange phenomenon on his Facebook page where several Internet users comment on his publications by making announcements to sell objects. Her account has become a kind of Marketplace, and Noémie finds it entertaining in a way.
The influencer recently made an announcement about a collaboration on her Onlyfans account. She is looking for girls to do lives on her platform and she mentions that it is very well paid. She made this announcement in an Instastories: " Hello girls, I'm looking for girls to do lives on my exclusive platform. For those interested send me your contact details to my email noemie.shoot01@gmail.com with a photo of you (as little modified as possible please) ". Recently, Noémie claimed that she was making 7-figure income with her Onlyfans account.
Read also: A site that brings together all Quebecers on OnlyFans