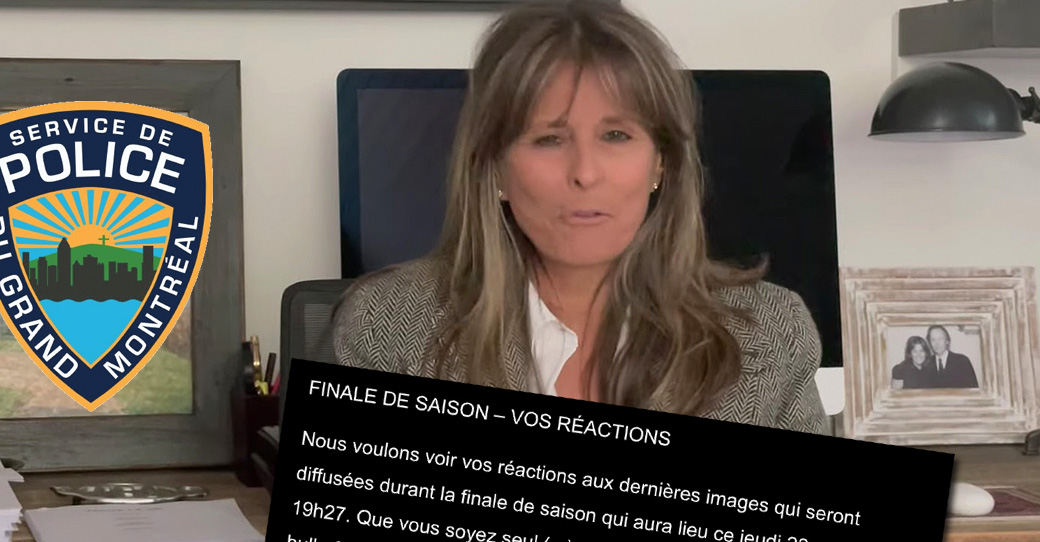 District 31 team challenges viewers of the show
Producer Fabienne Larouche had a message for District 31 viewers. She asks viewers to film themselves in the last minutes of the last episode of the season. The episode will be broadcast on Thursday April 22 and if we trust Fabienne, it could be quite an event. You must then send your video using the site Final Mission.
We can read on the site: "We want to see your reactions to the latest images that will be broadcast during the season finale which will take place this Thursday, April 22, around 19:27 pm. Whether you are alone, in a couple or in the company of your family bubble, film yourself watching the last minutes of your favorite series. You might be part of the final cut that we'll share in the days following the season finale! ".
Read also: This is your chance to get your hands on the famous District 31 mug
Read also: District 31 shares flowchart to help show viewers