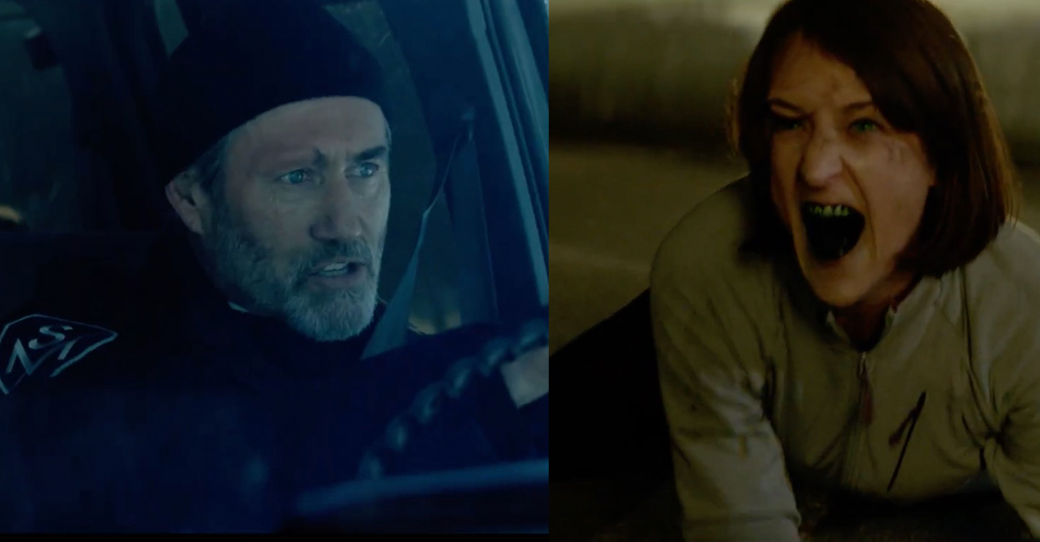 A Quebecois zombie movie that looks completely crazy with Roy Dupuis
Lovers of Walking Dead, Z Nation, Les Affamés… It's time to discover a new Quebec zombie movie called Brain Freeze. The trailer shows us that this movie looks excellent and really well done. The cast is quite impressive with: Roy Dupuis, Anne-Élisabeth Bossé, Marianne Fortier, Simon-Olivier Fecteau, Mylène Mackay, Stéphane Crête, Marie-Lyne Joncas, Mahée Paiement, Iani Bédard, Claudia Ferri and Louis-Georges Girard.
You can read the synopsis of the film under the video: To stay open all year round, an upscale golf club calls on a biochemical multinational. The fertilizer contaminates the water table and transforms the residents of Île-aux-Paons into mutants programmed to spread the perfect lawn. Encouraged by the media, the government responded to the panic by quarantining the island. André, now an orphan, struggles to protect his sister. He meets Dan, a survivalist security guard, and his infected daughter. The quartet embarks on an investigation, where they will end up facing the team sent to eliminate all traces of the Company. But this will not happen without losing some feathers ...
You will be able to see Brain Freeze on August 13th.