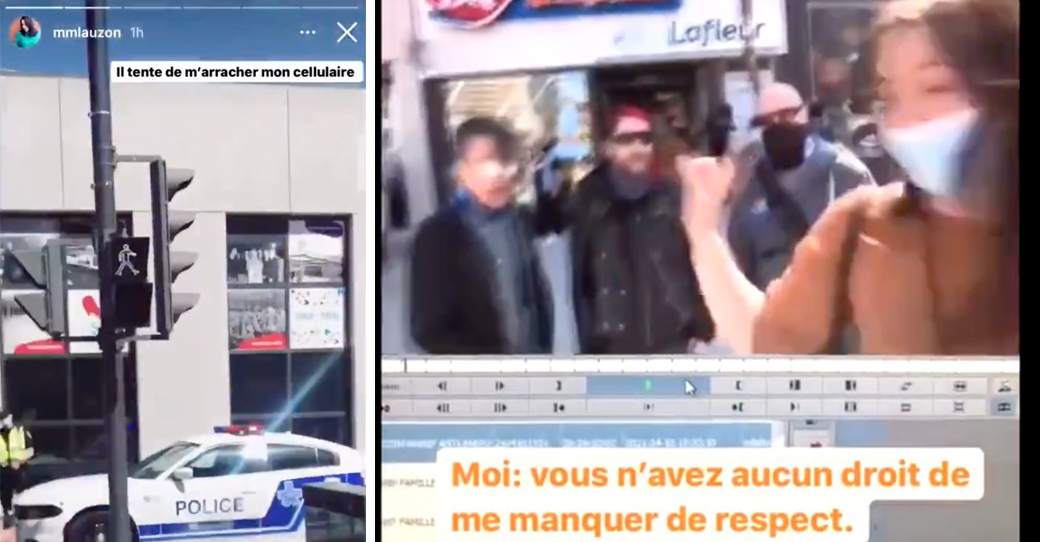 Radio-Canada journalist Marie-Michelle Lauzon shows the reverse of the medal in a demonstration
Sylvain Simard shared a series ofInstastories by Radio-Canada journalist Marie-Michelle Lauzon. Sylvain wrote in his publication: " Terrible video yesterday by my friend from Rad-Can who suffers insults even by children who make her Fu ## You violence from one who tries to tear off her cell another who screams by calling her a slut. that I was not with her my Tab .. # conspiratorial ».
Marie-Michelle Lauzon then commented: " Obviously, these videos do not represent the majority of the demonstrators. But they demonstrate a reality, our reality on the ground. This hatred of the media is very real. And it is growing in my opinion. We share videos of our shoots when things are going well, it's important to show the other side of the coin sometimes. ".
Terrible👇video yesterday by my friend from Rad-Can who suffers insults even by children who make her Fu ## You violence from one who tries to tear off her cell another who screams by calling her a bitch. luck that I was not with her my Tab ..#complotist pic.twitter.com/fMudzlCcDq

- theRealSly © ️ (@SylvainSimard) April 11, 2021