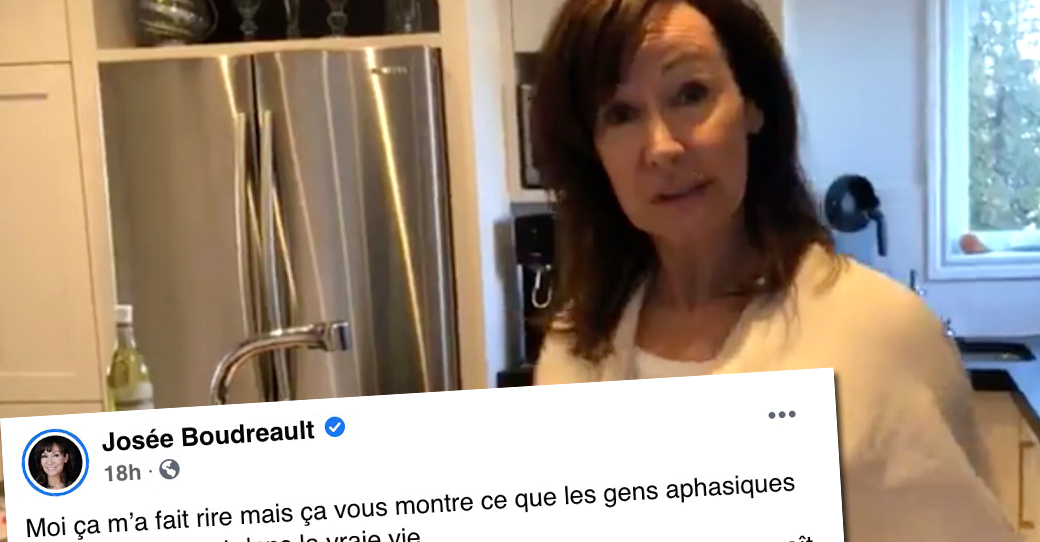 Josée Boudreault shares an inappropriate message she received and comments on it
The excellent and talented Josée Boudreault is very present on social networks. The host makes several videos, gives the conference Happiness is in us with her friend Louis-Philippe Rivard, she has written several books Bounce after the ordeal, even we get on our nerves sometimes, Be your best friend ... We can say that Josée is really active. In the summer of 2016 José suffered a major cerebrovascular accident (stroke) and then in 2017 she suffered a second stroke. This did not stop the host from rushing into many projects to the delight of her fans!
The friendly host shared an inappropriate comment on Facebook that she received. Sharing the comment, she wrote: " Me it made me laugh but it shows you what people with aphasia often go through in real life. Don't be mean to her, I don't think she knows me. But it shows why it is important to publicize aphasia. ".