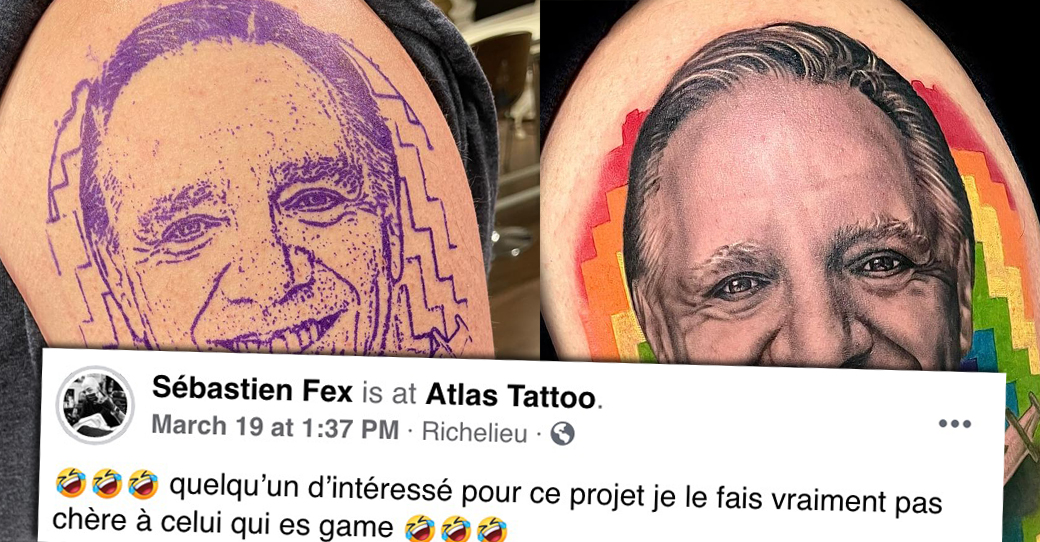 After accepting a challenge, you're not a game, a Shawinigan has a huge tattoo by François Legault
The talented tattoo artist Sebastien fex from Atlas Tattoo launched a style challenge you're not game on Facebook. He asked his subscribers if one of them was up for having François Legault's face tattooed with 2 syringes and the mention François Lego. We can read: " Someone interested in this project I do it really cheap to the one who is game »Adding several laughing men.
Here is his post:

Quite a surprise when a certain Billy Hamilton accepted the challenge. The Shawinigan now has a huge tattoo of Prime Minister François Legault on his left arm. We can read what Billy said in the newspaper The Daily. " I knew Sébastien Fex and when he posted a portrait of François Legault on Facebook saying `` is there someone brave enough to do that '', obviously, there is no not really anyone who raised their hand. But the icing on the cake is that I told him I was game, even if he didn't believe me at the start. ».
Here's the result: