Le Clan Panneton gives a discount to help Montrealers flee the city
The Panneton Clan has decided to do a promotion for people who want to leave Montreal. Moving specialists offer a 10% discount to residents of the Plateau-Mont-Royal borough. We can read on the poster: "Run away from the city while there is still time". The promo code for the discount is: DenisCode-R. We love the message at the bottom of the poster, it's really well done!
Read also: A huge queue to visit a $ 975 accommodation in Montreal's Verdun district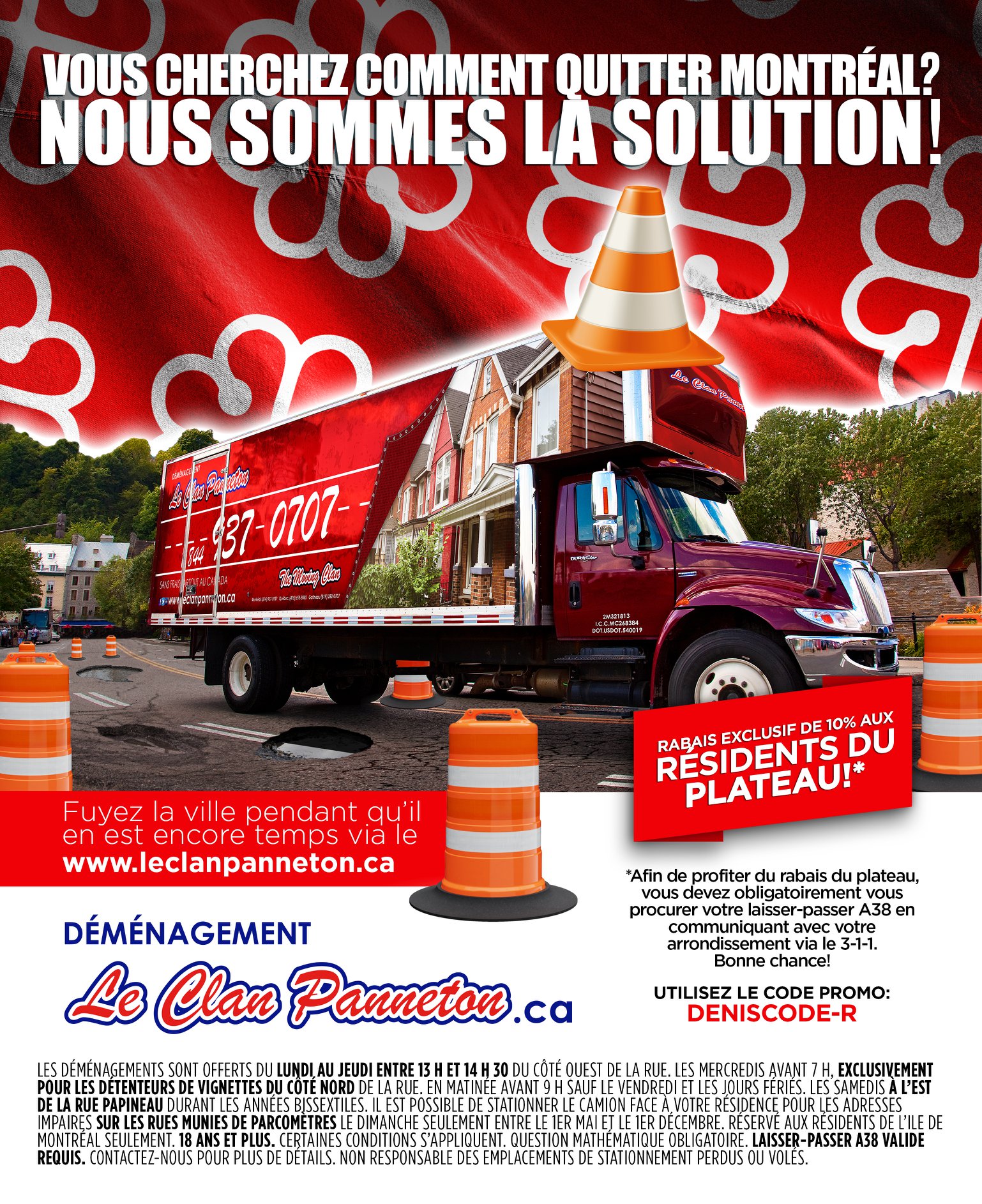 The message at the bottom of the poster:
Moves are available Monday through Thursday between 13:14 p.m. and 30:7 p.m. on the west side of the street. Wednesdays before 9 a.m., exclusively for permit holders on the north side of the street. In the morning before 1 a.m. except Friday and public holidays. Saturdays east of Papineau Street during leap years. It is possible to park the ace truck at your residence for odd-numbered addresses on streets with parking meters on Sundays only between May 1 and December 18. Reserved for residents of the Island of Montreal only. 38 years and over. Certain conditions apply. Compulsory math question. Valid AXNUMX pass required. Contact us for more details. Not responsible for lost or stolen parking spaces.