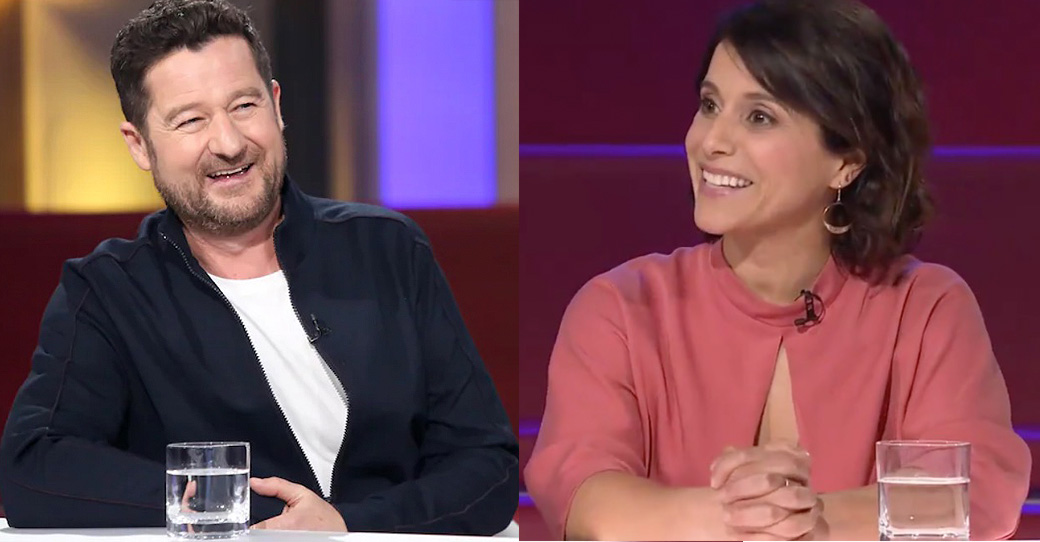 Dany Turcotte wrote a little note to Anaïs Favron who co-hosted Tout le monde en parle
Dany Turcotte was really kind in writing a note to Anaïs Favron who co-hosted the program Tout le monde en parle. It was the first time that Guy A Lepage had someone with him, who was not a guest, on the set of the show since the departure of Dany Turcotte. We learned the news when Guy posted a photo on Instagram with this comment: "Good #tlmep to all SCOOP».
See this post on Instagram
Guy A Lepage introduced Anaïs from the start of the show
Surprise! @guyalepage felt a little lonely since Dany left. He therefore invited @anaisfavron! #tlmep pic.twitter.com/DqwUUuipRX

- Everyone's talking about it (@OFF_TLMEP) March 29, 2021
Towards the end of the show, Dany Turcotte wrote a nice message on Twitter for Anaïs: " Well done @anaisfavron! Really not an easy job, I was with you all evening! #TLMEP ". She responded quickly to the message, writing: " Haha! I thought about you so much! You must have told yourself that I was crazy to have accepted !! With several smiling men.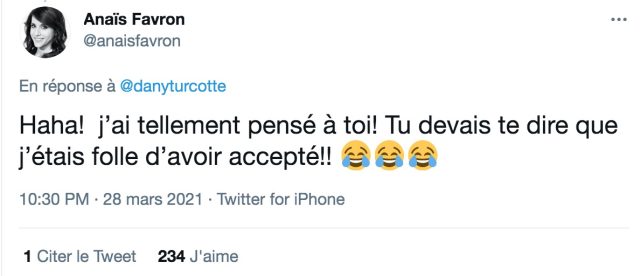 Internet user reactions: