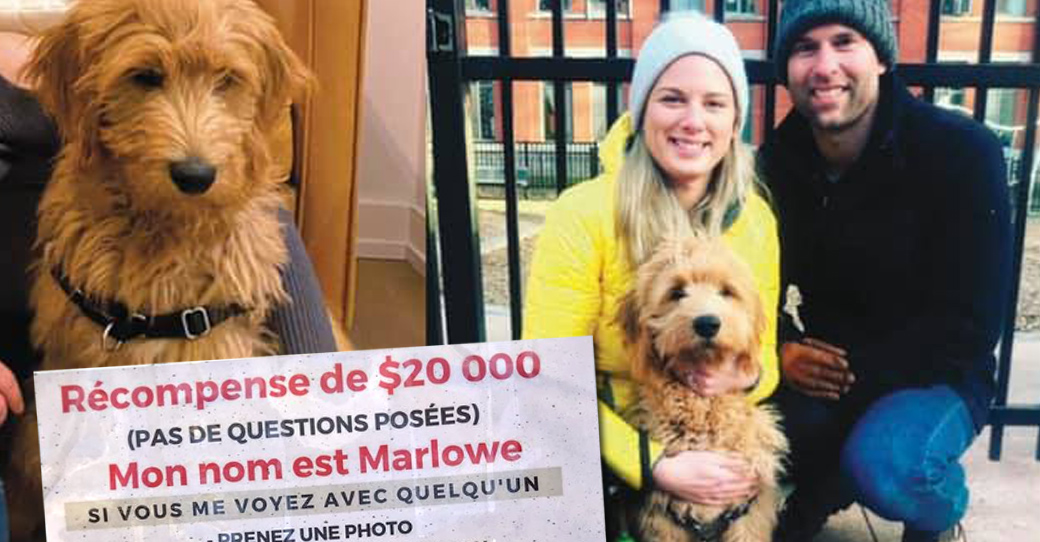 Quebec family offers $ 20 reward to find their dog
A Quebec family is actively looking for their lost dog. He offers a reward of $ 20 if someone manages to find Marlowe or provide information that will lead to her finding. The couple even created a page on Facebook with over 1300 followers to find the dog. All the tracks are analyzed.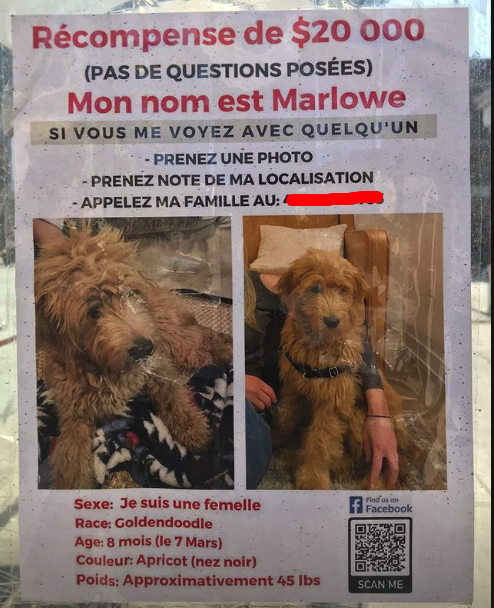 They put up posters in several regions of Quebec: " This week, we will be following many leads in the Montreal region and in the Laurentians. We will also extend our poster campaign to more remote rural areas of Lake Superior in case it is kept in a country house. ».