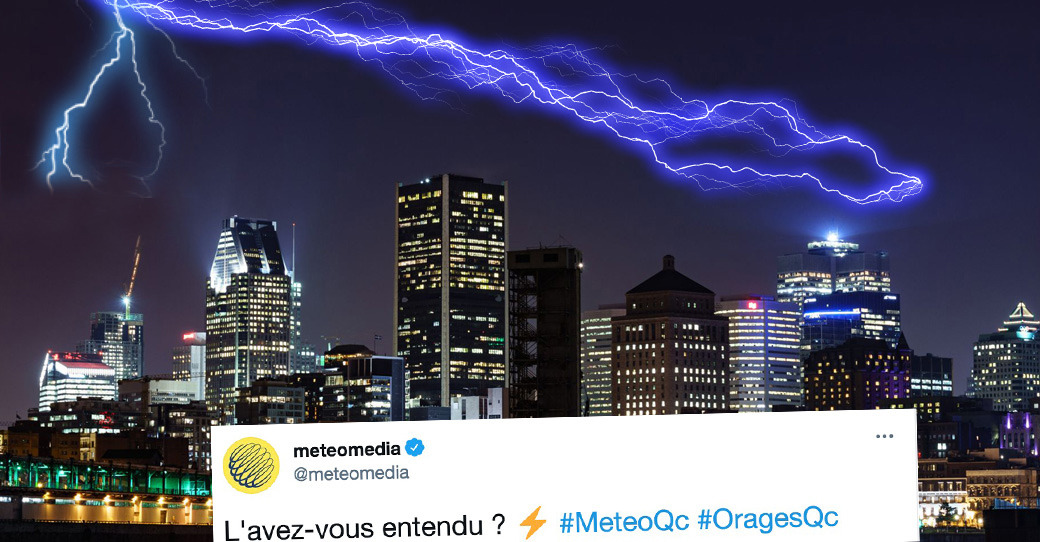 A surfer captured the huge boom last night in Montreal
During the night from Wednesday to Thursday morning, several people heard a huge boom in Montreal and the surrounding area. People rushed to social media to find out what was going on, all hypotheses were possible. On the Météomédia site, we can read what really happened: " It was quite simply a nighttime thunderstorm that swept over several regions of Quebec overnight. In the metropolitan area, the first very powerful thunderclap was heard around 3:30 a.m. according to Environment Canada. Although these were not very intense thunderstorms, the thunder was particularly loud, due to the location of the cells. ».
Read also: Other spectacular images and videos of the meteorite that crossed the Quebec sky yesterday!
Have you heard it? ⚡️ #WeatherQc #OragesQc

- meteomedia (@meteomedia) March 25, 2021
Internet user Phylippe Bernard has uploaded a video where we can hear the "big boom". We also see the bright flash!
Here's a video of the massive thunder / explosion that everyone heard around 3:30 am in #Montreal. Pretty surreal. pic.twitter.com/y8VbpVAK5O

- Phylippe Bernard (@PhylBernard) March 25, 2021