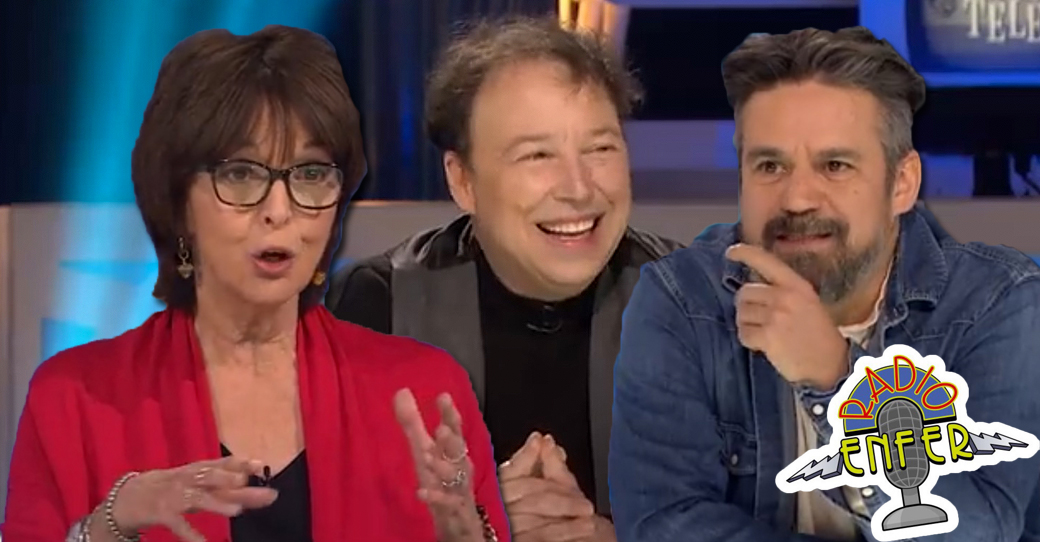 Carl Le Cat Charest, Léo Rivard and Jocelyne Letendre look back on the days of Radio Enfer
During the program Les enfants de la TV hosted by André Robitaille, François Chénier (Carl Charest), Robin Aubert (Léo Rivard) and Micheline Bernard (Jocelyne Letendre) returned to the Radio Enfer program. It's really interesting to hear them talk about this cult show and the dynamics of the shoot. They wonder who was the most comedic / popular character between Léo and Jean-Lou Duval. Just watching the extracts makes you want to listen to the 143 episodes spread over 6 seasons.
We will be able to see the full interview on the program Les enfants de la Télé Wednesday March 17 at 20 p.m. It is certainly an event not to be missed!
Read also: The 424 quotes of Jocelyne from the 6 seasons of Radio Enfer
Read also: Jocelyne's game to try from Radio Enfer