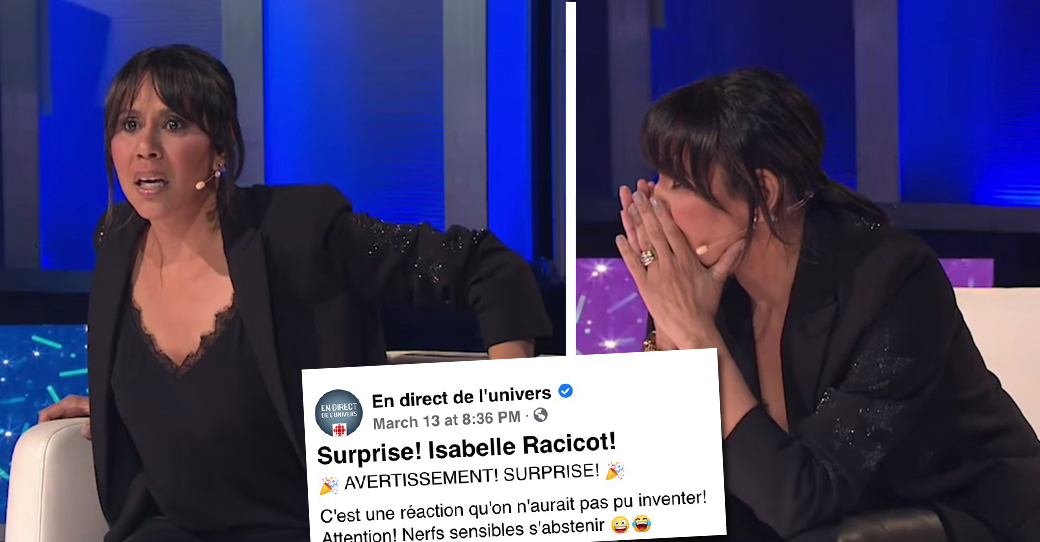 Isabelle Racicot is trapped by the show En direct de l'Université and she flies
Isabelle Racicot thought to replace France Beaudoin for the popular show En direct de l'Université. She thought she had comedian Sam Breton as a guest, but he quickly interrupted the host to take control of the show: " It's nothing against you, I know we're live, but I'm cutting you off immediately, because I'm listening to you talk. Not that it has nothing to do with it, it's just that it won't happen like that… But stay in your laundry, I'll take care of it. JB Turn up the volume. ».
Isabelle did not expect to see France arrive on the set to say that she is the guest of the show and not the host. His reaction is worth gold, we can say that it is well played on behalf of the whole team of Live from the Universe. By sharing this excerpt, we can read on the show's page: " WARNING! SURPRISE! It is a reaction that we could not have invented! Warning! Sensitive nerves refrain ».
Read also: Patrice Roy moved to tears by the surprise of his son
Read also: LCN host Cindy Royer got a funny surprise live on TV