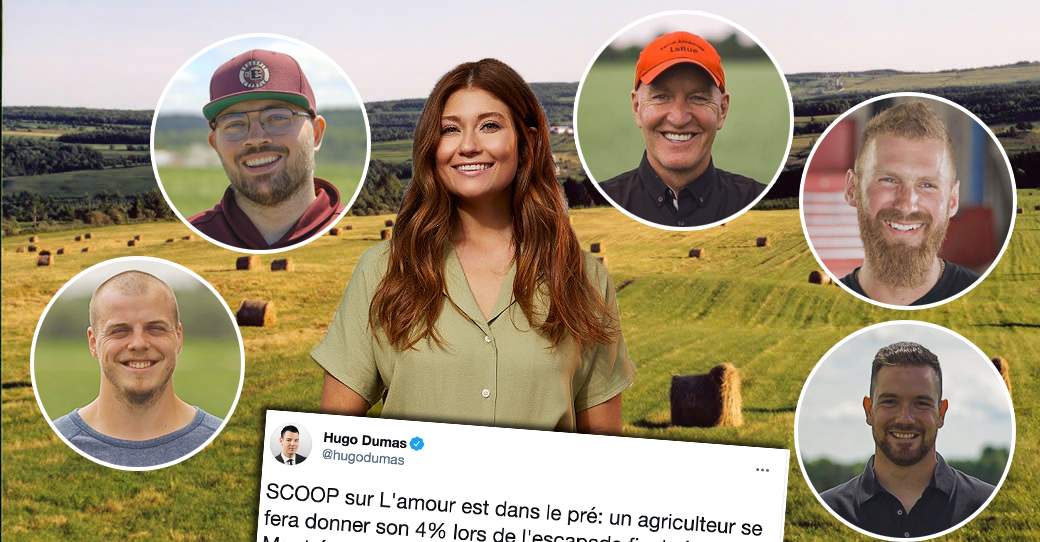 Hugo Dumas reveals that a farmer from L'amour est dans le pré will be flusher
In his most recent texts, Hugo Dumas unveils a scoop on the popular show Love is in the meadow. A well-connected source would have revealed to him that at the time of the final trip, one of the farmers is going to be flushed by his contender. Everything will happen in the episode which will be broadcast on Thursday, April 1 (as Hugo says, no it's not an April Fool's Day).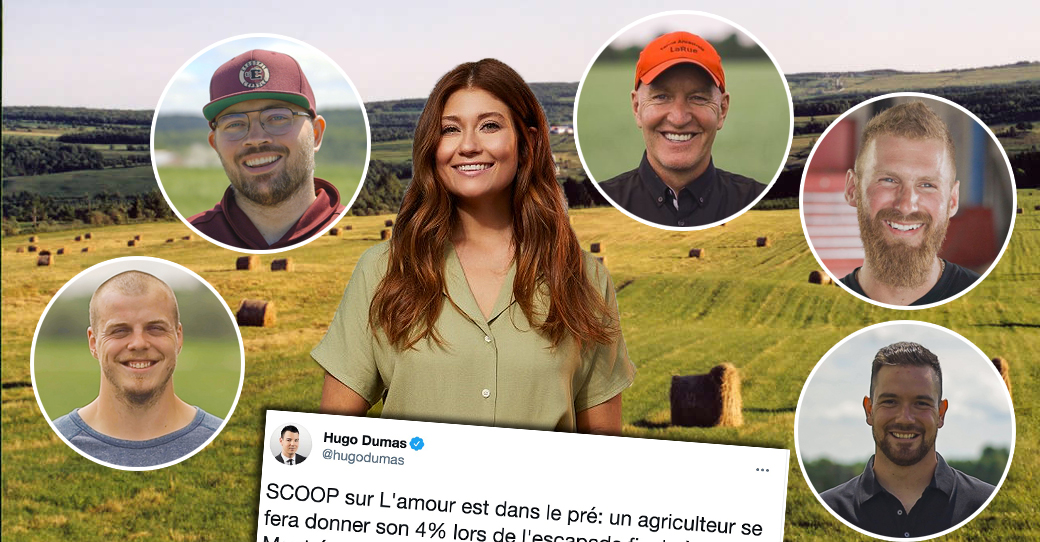 We suspect that it would not be the favorite couple of the show Alex and David who will break. The 2 lovers charmed all of Quebec with their touching and magnificent declaration of love. Hugo asks himself the question: "Difficult to determine which of Julien, Martin, Marc-Antoine or Denis will be given his 4%. ". It will be necessary to be attentive to the details in the next episodes.
We invite you to read full article of the press.
SCOOP on Love is in the meadow: a farmer will be given his 4% during the final getaway to Montreal. Meanwhile, the love at first sight between David and Alex was very moving Thursday. ALSO: the endless power of country at Star Ac! https://t.co/mVt4gIeqlS

- Hugo Dumas (@hugodumas) March 8, 2021