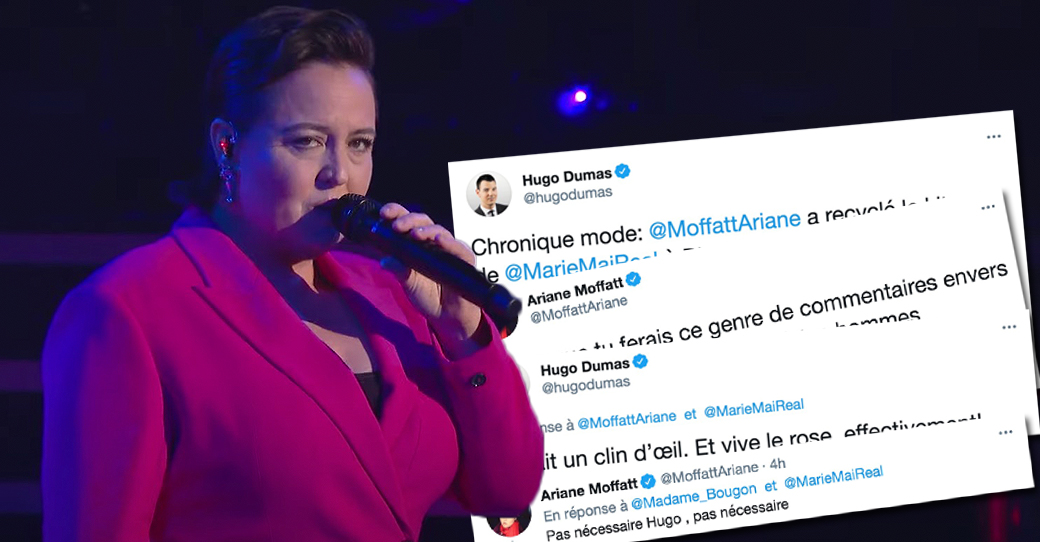 Ariane Moffat really did not appreciate Hugo Dumas' comment and she answers him
Ariane Moffatt sang a medley of her hits on Sunday night at Star Académie with the show's attendees. La Presse TV columnist Hugo Dumas made a tweet that sparked several reactions. He wrote on Twitter: " Fashion column: @MoffattAriane recycled @MarieMaiReal's pink kit to Big Brother Celebrities. Discuss. #NationStarAc ". Hugo Dumas did not want to offend anyone, but his publication did not please Ariane Moffatt and several other Internet users.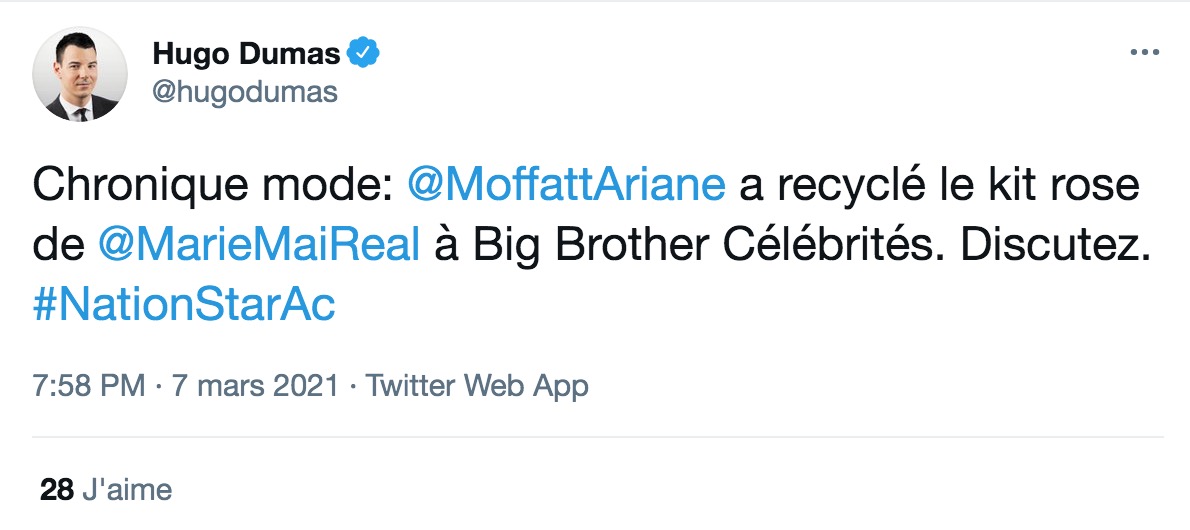 Ariane responds to Hugo Dumas
In a post this morning, Ariane responded to Hugo Dumas' comment. The talented singer didn't appreciate her tweet and she told him. She wrote: " Would you make those kinds of comments to outfits about male performers @hugodumas ?! Comments on physical appearance and clothing colors just irrelevant. Long live the pink @MarieMaiReal #JourneeDesDroitsDesFemmes ».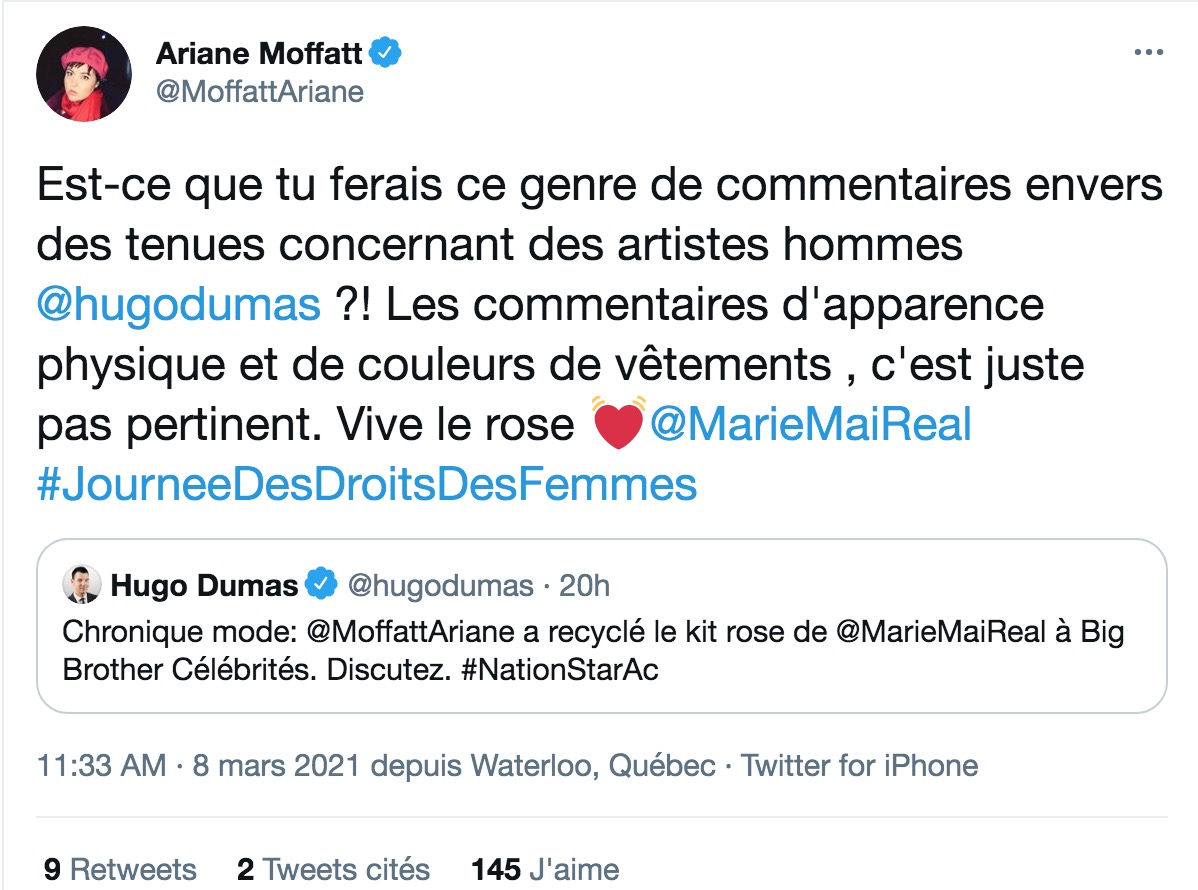 Hugo Dumas explains himself
In 2 publication Hugo Dumas gave explanations to Ariane. This one did not want to shock the singer in any way, we can read: " It was a blink of an eye. And long live the pink, indeed! " as well as " Even the official @staracademietva account did not detect malicious intent there, which was not my intention. ". He also attached 2 screenshots to defend his point.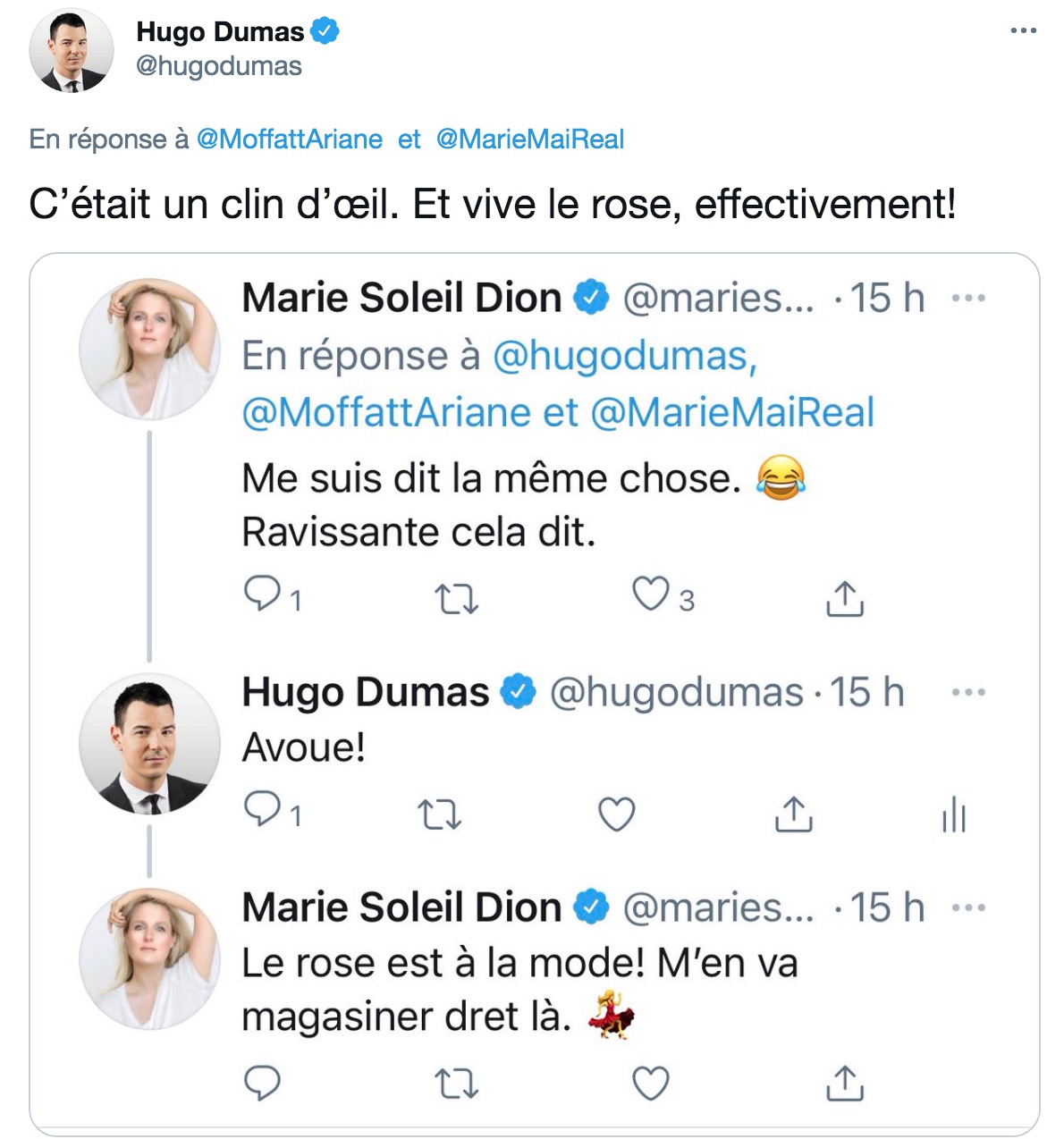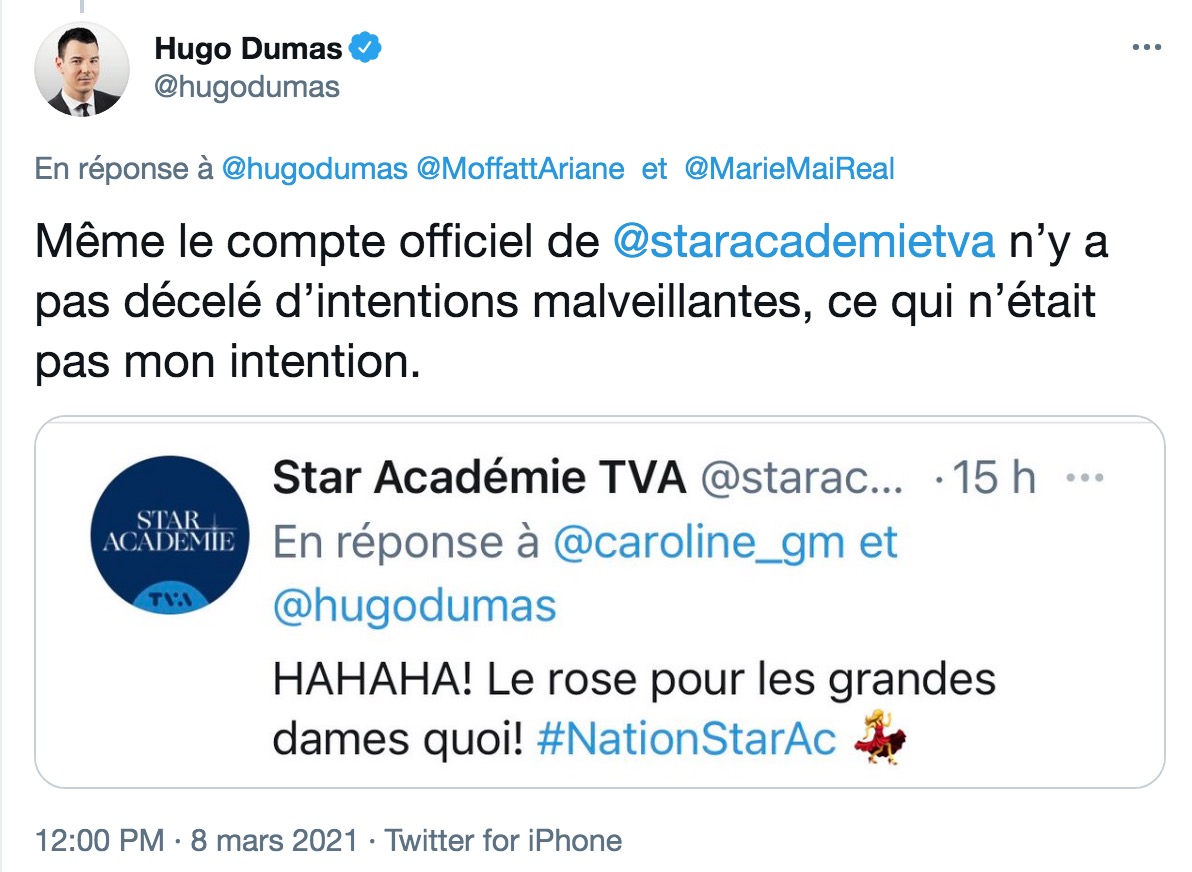 Other public figures and Internet users get involved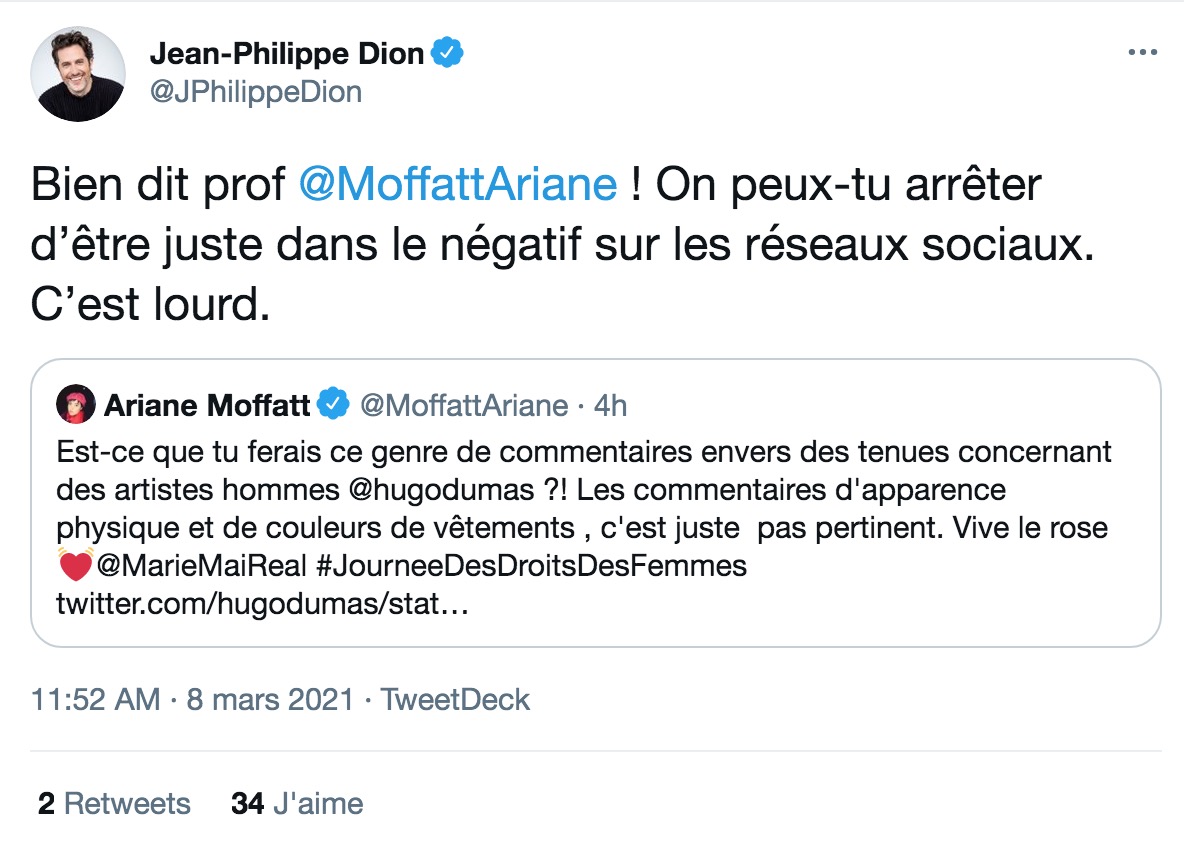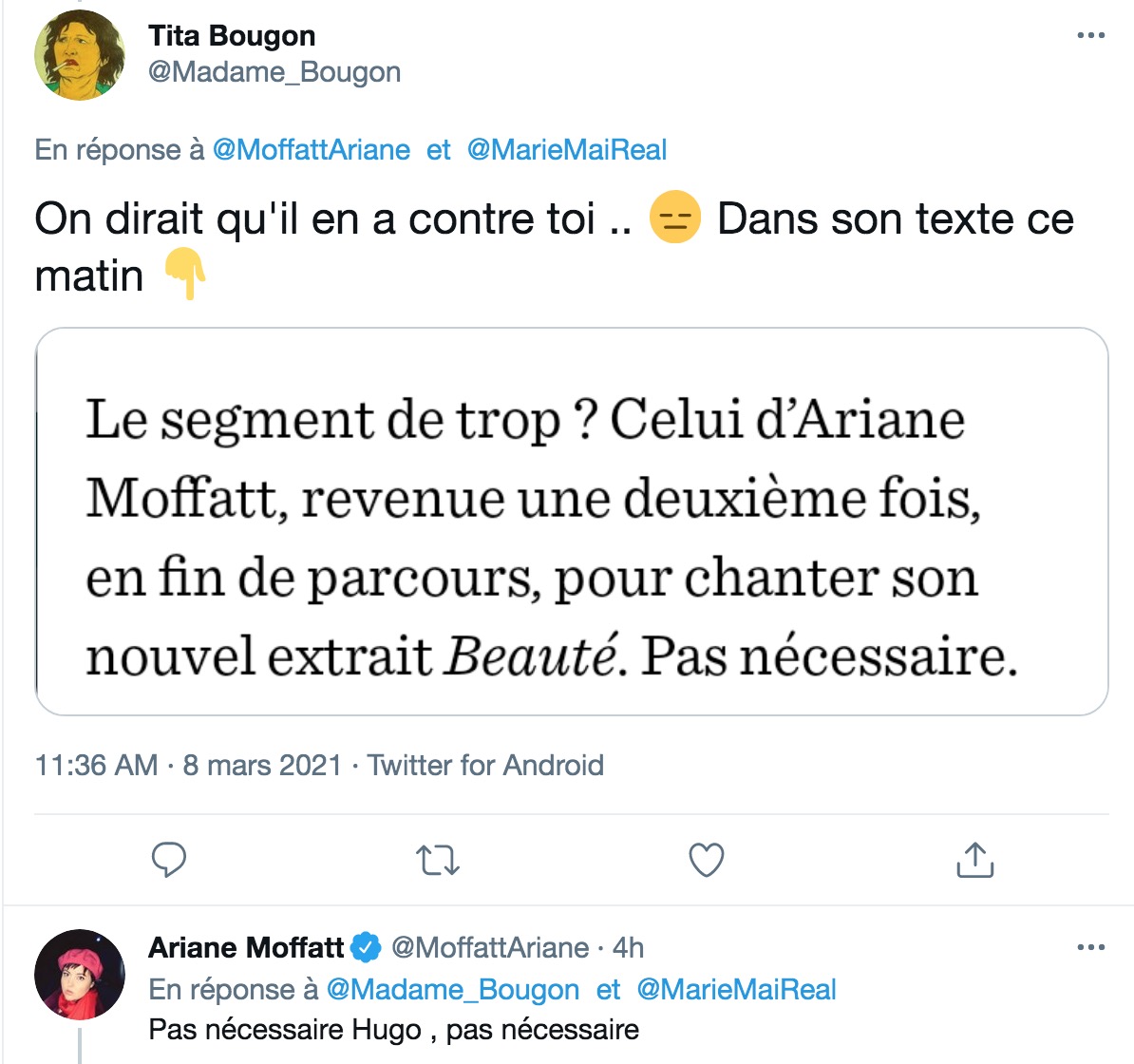 Ariane Moffatt's medley at Star Académie