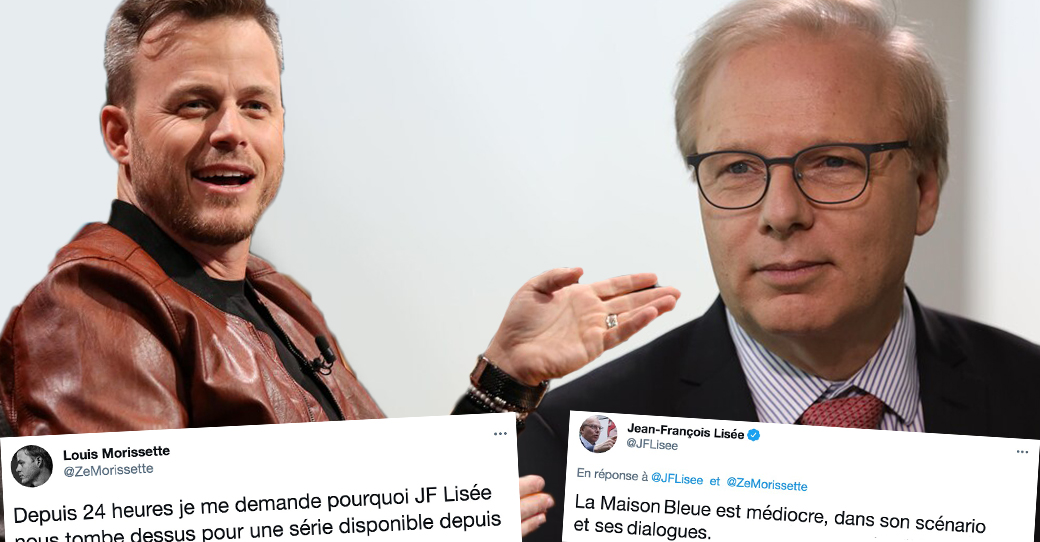 Jean-François Lisée destroys the program La Maison Bleue and Louis Morissette answers him
The former leader of the Parti Québécois Jean-François Lisée really does not like the program La Maison Bleue produced by KOTV, the company of Louis Morissette. The show takes place in an independent Quebec, we can read on the Tou.tv site: "In 2016, Jacques Hamelin, played by Guy Nadon, became the fourth president in the history of independent Quebec. It faces many challenges, not the least of which: 25 years after its acrimonious separation from Canada, the nation is still stuck in an identity debate: should Quebec return to Canada?».
Jen-François Lisée decided to make 5 tweets to express her thoughts on the show. He finds La Maison Bleue mediocre and he wanted Louis Morissette to be well informed.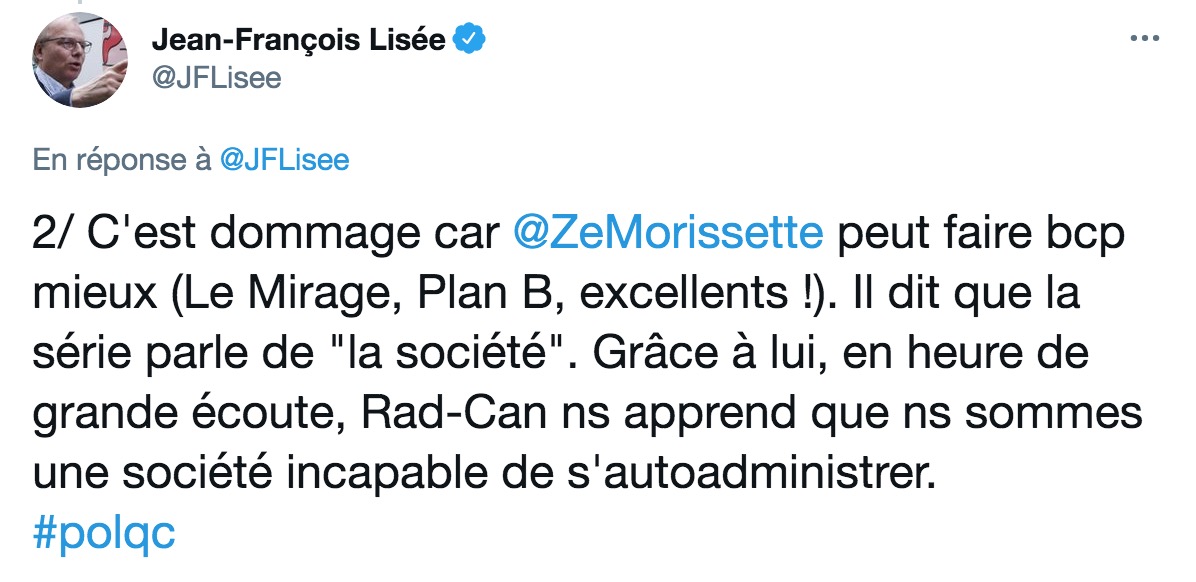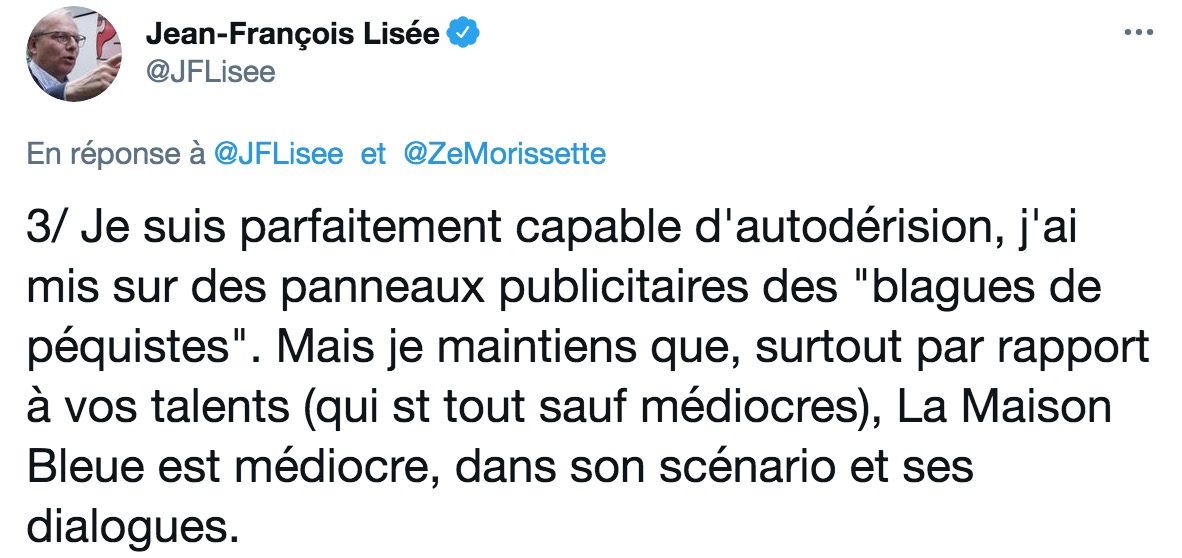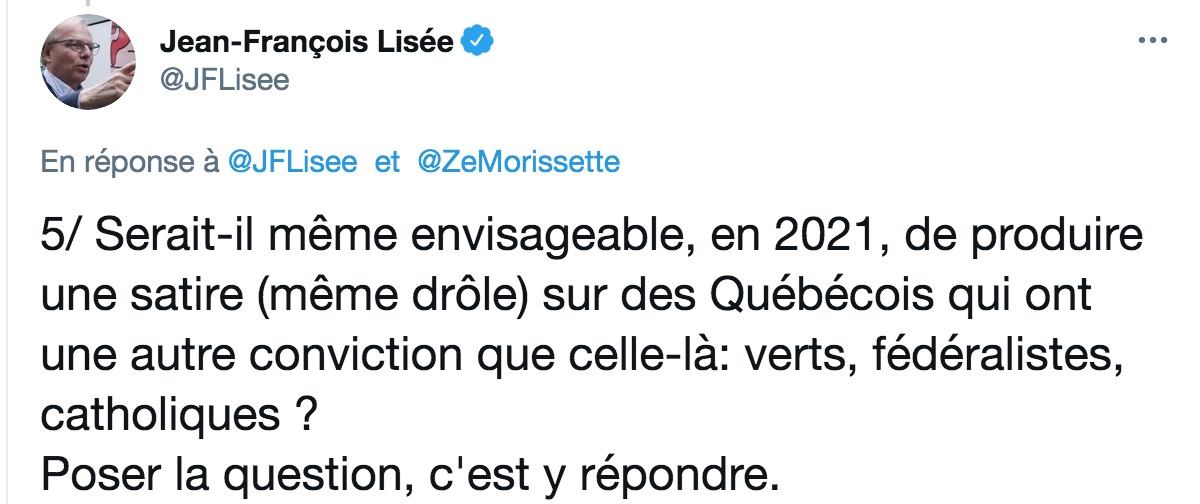 Louis Morissette responds
In 2 publications, Louis Morissette decided to respond to Jean-François Lisée. He finds his words intense. Louis also has a hypothesis why Mr. Lisée decided to suddenly tackle his show even though it has been out for over a year.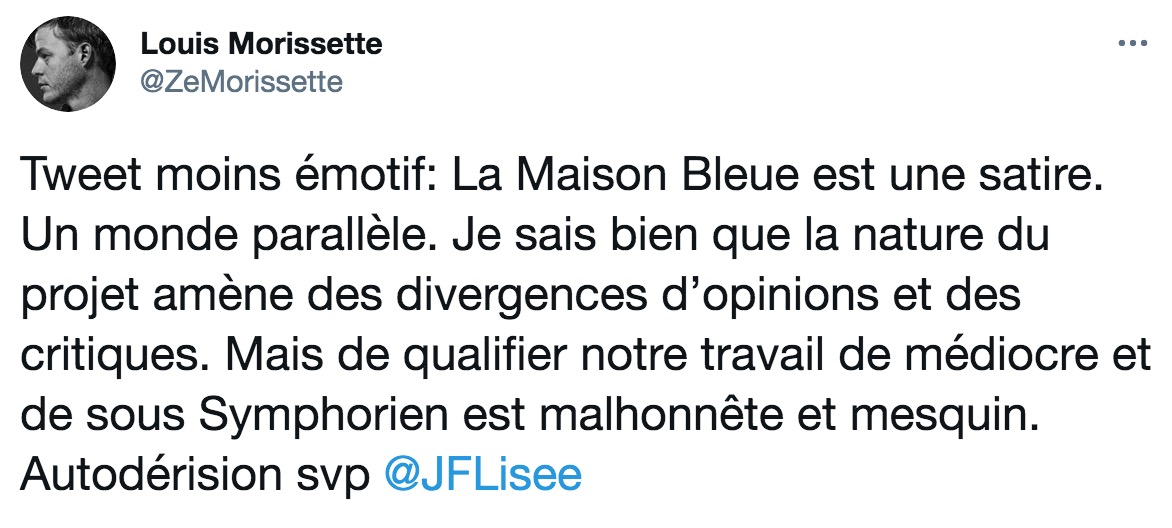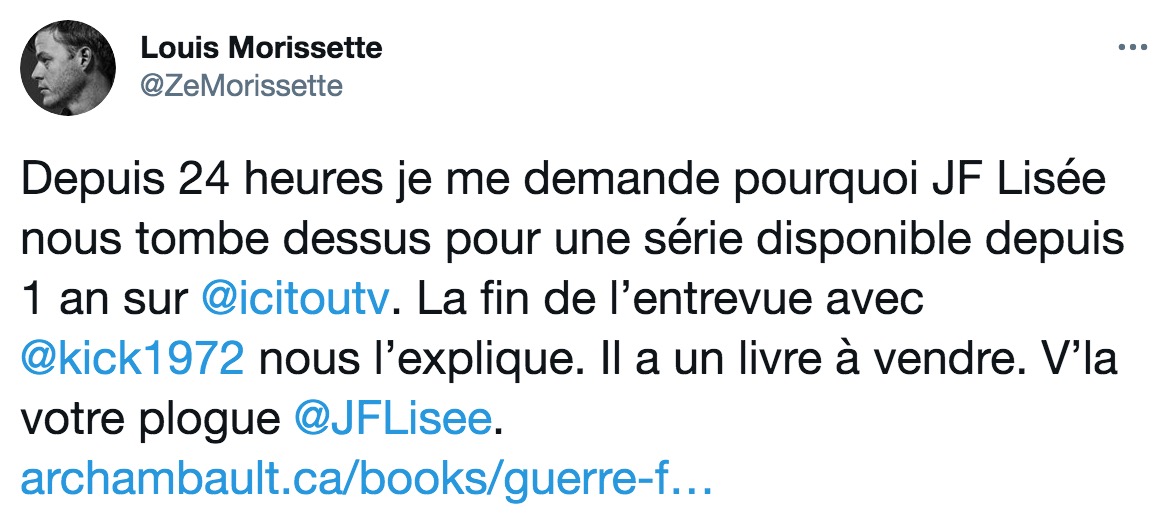 Gaétan Barrette who gets involved: