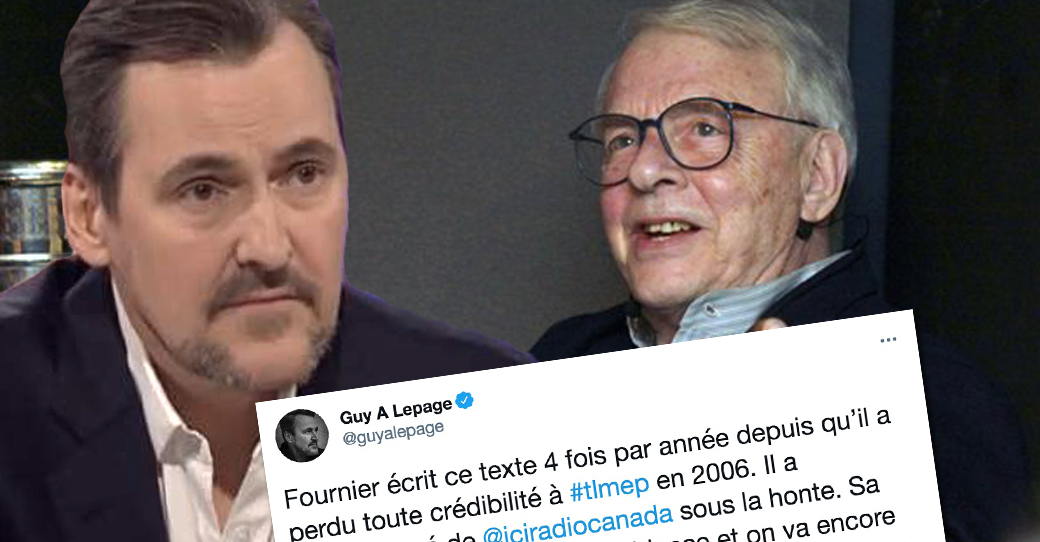 Guy Fournier hates Everyone talks about it and Guy A Lepage answers him with aplomb
Guy Fournier, who was Chairman of the Board of Directors of Radio-Canada from 2005 to 2006, wrote a text in which he severely criticized the program Tout le monde en parle. In the Journal de Montréal, he published "Assistance in dying for TLMEP, please!To say that this show should be withdrawn. We remember that Guy Fournier was invited è Everyone talks about it in May 2006. His passage was controversial because it had spoken at length about the joy of defecating. The segment had created unease on the set and this is one of the reasons why he had resigned as chairman of the board of directors of Radio-Canada.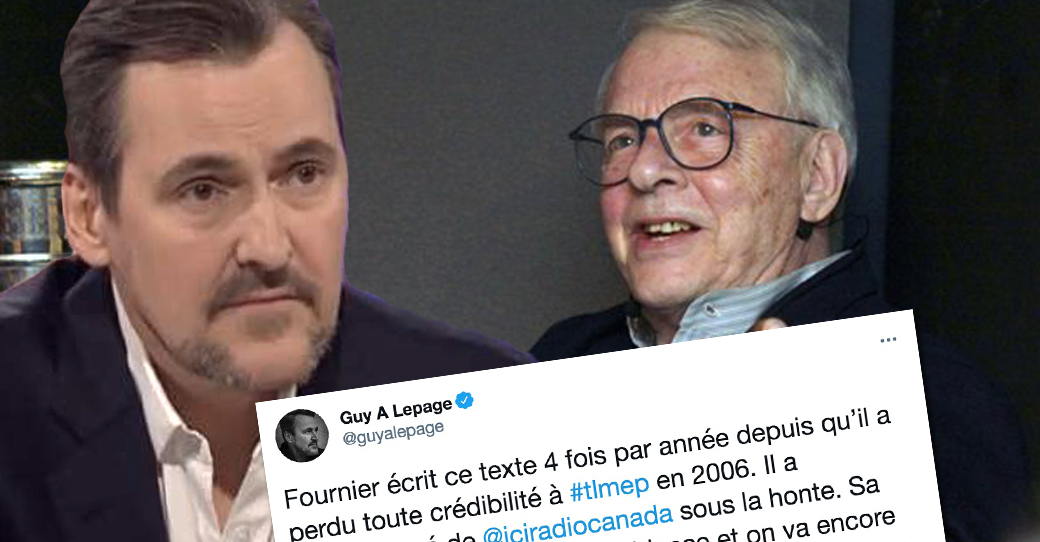 « Radio-Canada's Sunday Night High Mass was born at the same time as social networks and has flourished with them and in part thanks to them. Ironically, it is because of them that Dany Turcotte, the madman of the king of Everybody Talks about it, left a role that has so far brought him more than $ 4 million. »
...
"In the early years TLMEP made many helpless guests from the Turk's heads. Dozens of shows set the table for ruthless stupid dinners whose victims came out overwhelmed. "
...
"TLMEP's COVID grind is bloodless, anemic and monotonous. Shame on Radio-Canada for broadcasting such a substitute on Sunday evening, such a privileged television moment. Will there be someone brave enough in management to invoke assisted dying for this dying show? "
Guy A Lepage replies following Guy Fournier's text:
This morning, Guy A Lepage took note of Guy Fournier's text, he commented by saying: "Fournier writes this text 4 times a year since he lost all credibility at #tlmep in 2006. He resigned from @iciradiocanada in shame. His column will have no impact and we will still laugh at his face at the meeting later. Pathetic sir. @MARIBOGY»