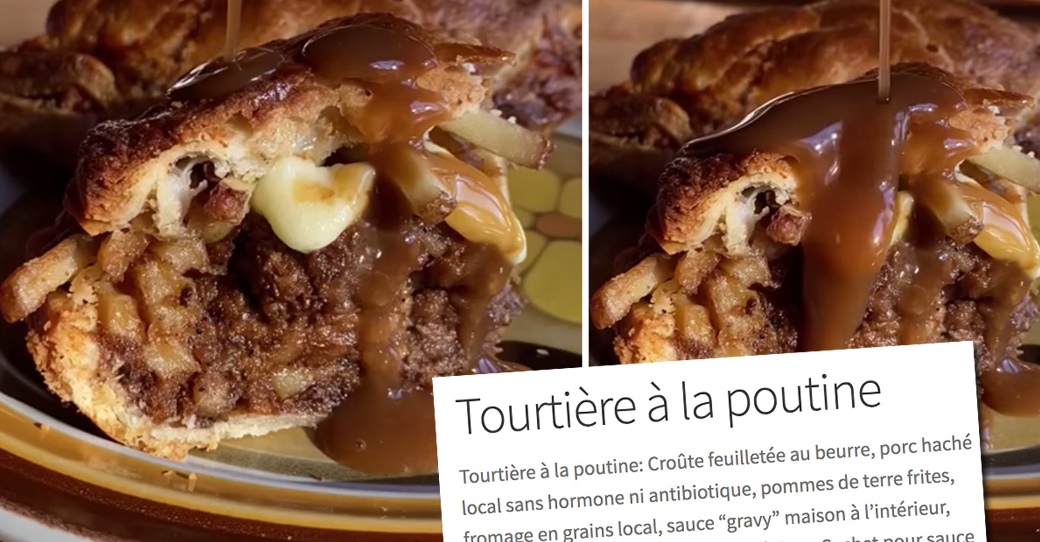 A sugar shack launches a new version of the poutine tourtière
Last December, we told you about the famous Tourtine from Saguenay which perfectly combined the tourtière with cheese curds. Radio-Canada had made a report at the restaurant Baron BBQ barbecue, the owners explained their creation which was all the rage.
Now the sugar shack La Sucrerie du Domaine in Lanaudière has decided to make its version of the poutine tourtière. We can read on their site: "Poutine Tourtière: Puff pastry crust with butter, local ground pork without hormones or antibiotics, French fries, local cheese curds, house gravy sauce on the inside, house brown sauce on the outside and spices. Bag for finishing brown sauce included.". You can see in this video how the dish looks delicious.
See this post on Instagram
To order the poutine tourtière
For cooking, we recommend: "Frozen product. For a golden crust, brush with a whole beaten egg. Bake 45 minutes in the oven at 400 ° F, then bake 30 minutes at 350 ° F.". It costs $ 22 and you can order it on the website of The Sugar Factory.
See this post on Instagram