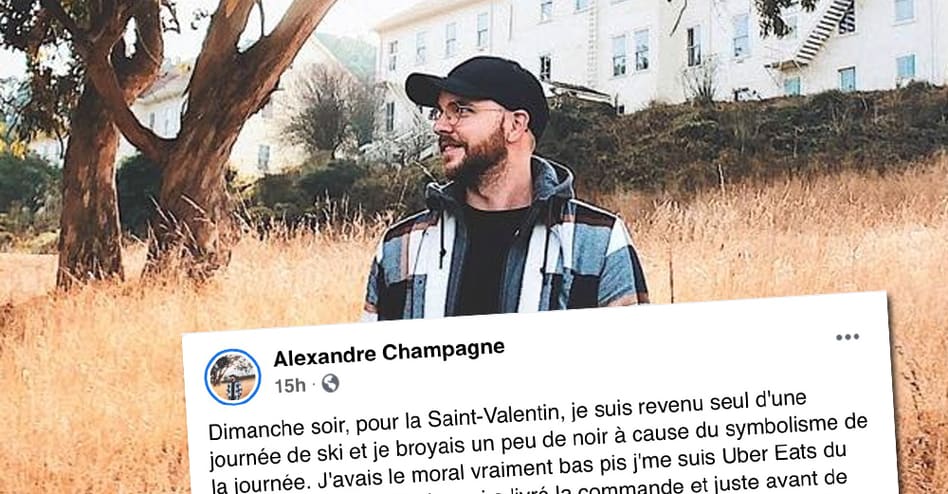 Alexandre Champagne explains why he gave a tip of $ 250 to an Uber Eats delivery man
Alexandre Champagne really didn't feel like Valentine's Day. He was pissing off a bit and he couldn't get his spirits up. So he ordered A&W using the Uber Eats app. This is where all the magic began! The delivery guy, a Tyler, bothered to come back after dropping off his meal to wish him a happy Valentine's Day. That's all it took for Alexandre to find a good mood.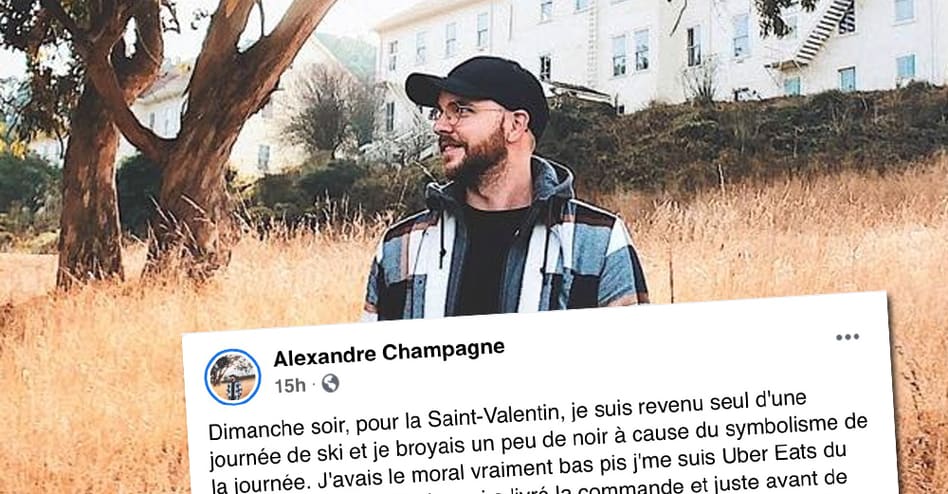 Alexandre also decided to spread the joy by giving a tip of $ 250 to the delivery man. He knows very well that this is not an easy job, he was already a delivery driver for St-Hubert for two years from 17 to 19 years old. The only problem is that you can't leave such a big tip with the app. Alexandre explains all the steps he took to find Tyler.