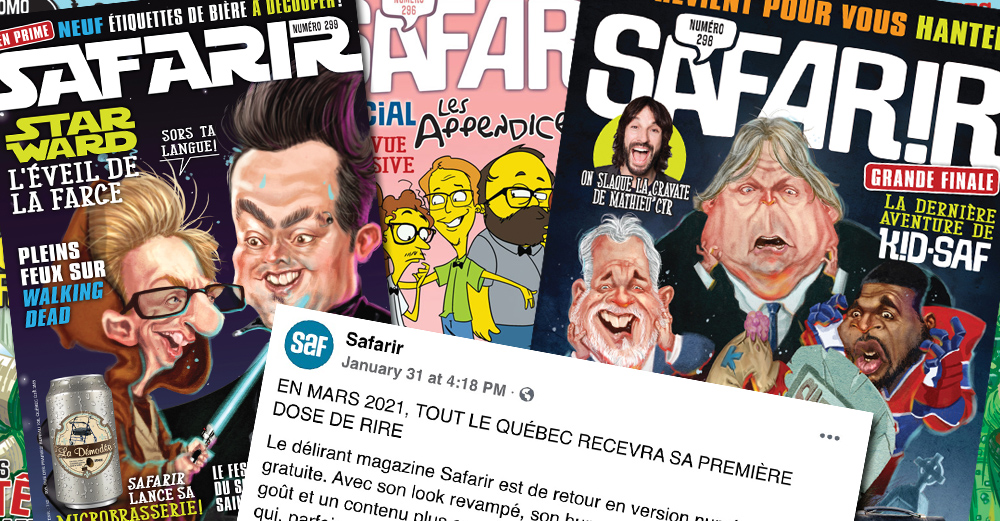 The legendary Safarir magazine is making a comeback
The legendary Safarir magazine is making its big comeback next March. Editor-in-chief Jean-Marie Corbeil announced the excellent news on the journal's Facebook page. We learn that the magazine will be in digital version and that it will be free!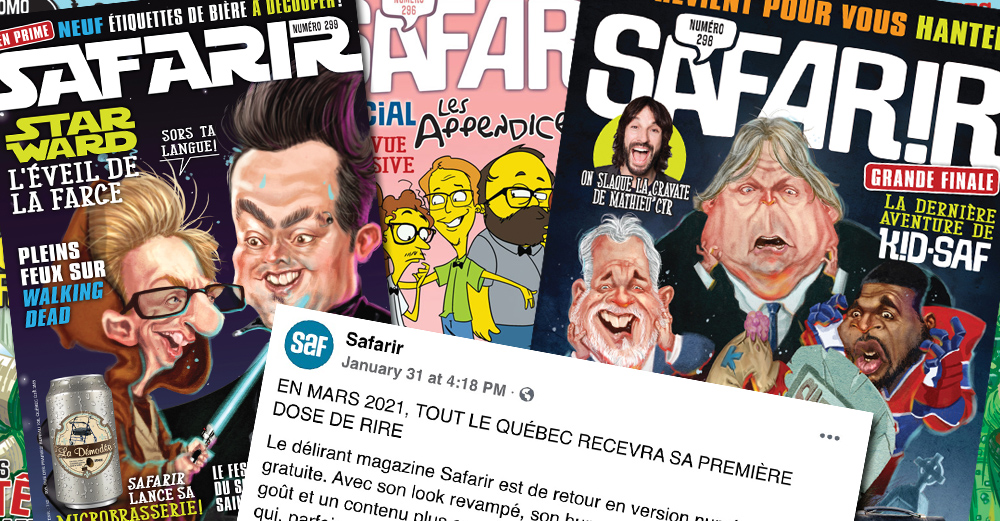 We'll keep you posted as soon as the magazine is available! Here is the informations: " IN MARCH 2021, ALL OF QUEBEC WILL RECEIVE ITS FIRST DOSE OF LAUGHING. The wacky Safarir magazine is back in digital and free version. With its revamped look, its biting humor, but in good taste and a more socially engaged content, the political "CLASS", which, sometimes sorely lacking, had better beware! But, fear not, pure silliness will also have a place of choice. Our collaborators: ALEX PERRON, NADINE MASSI, FRANÇOIS MASSICOTE, SIMON DELISLE, STÉPHANE POIRIER, MICHEL BOUCHARD and LE DUO CORBEIL ET MARANDA. Special guest of the month of March: MICHEL COURTEMANCHE».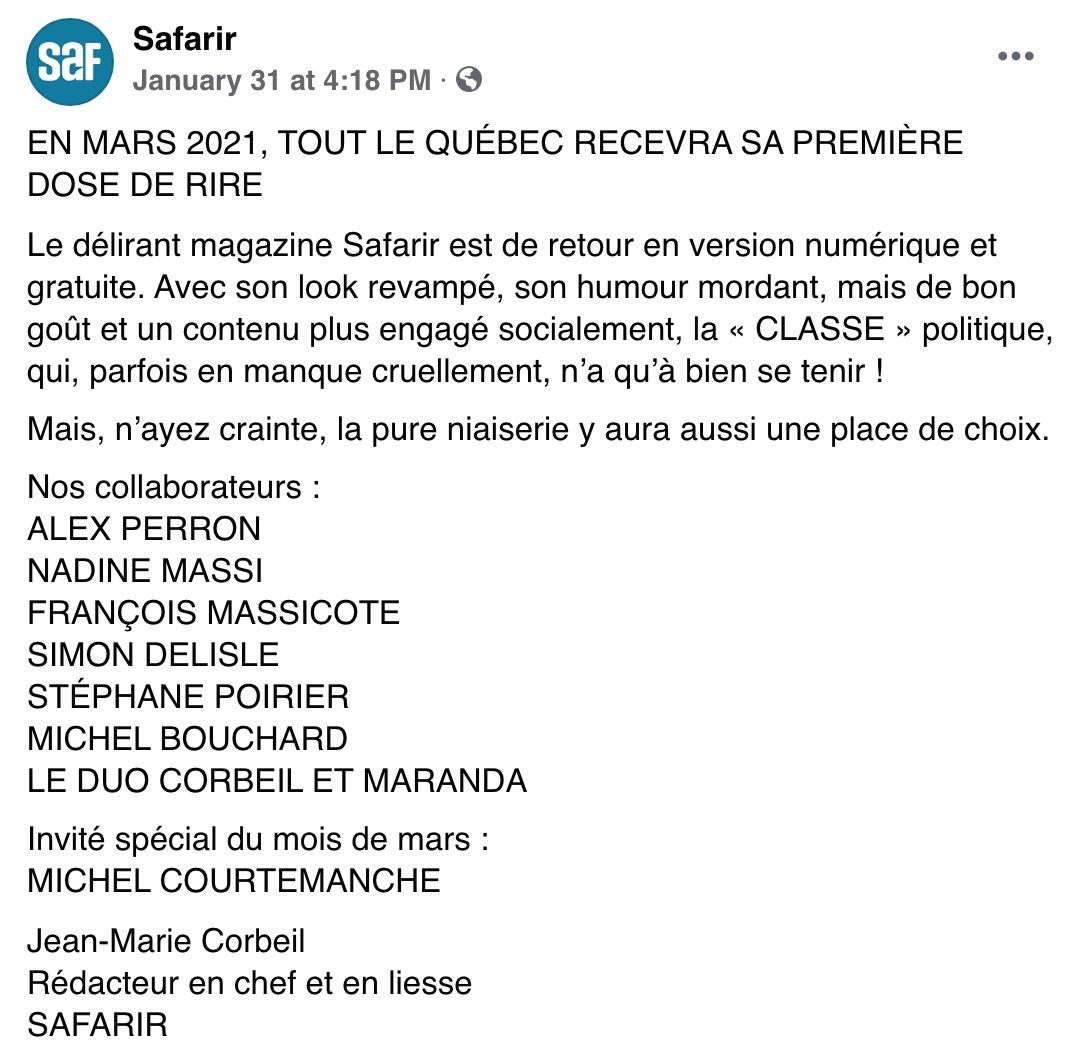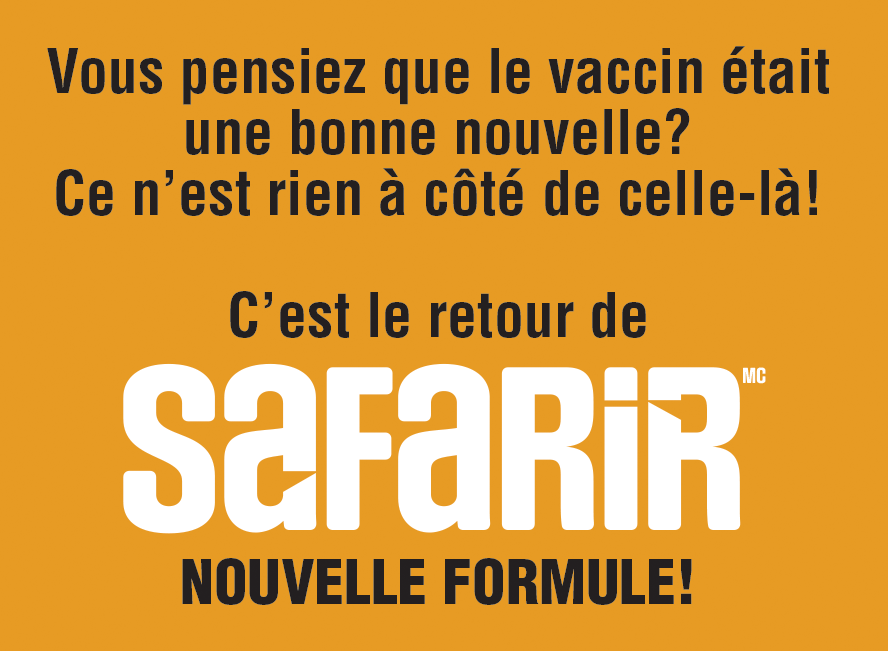 A new collaborator joined the Safarir gang