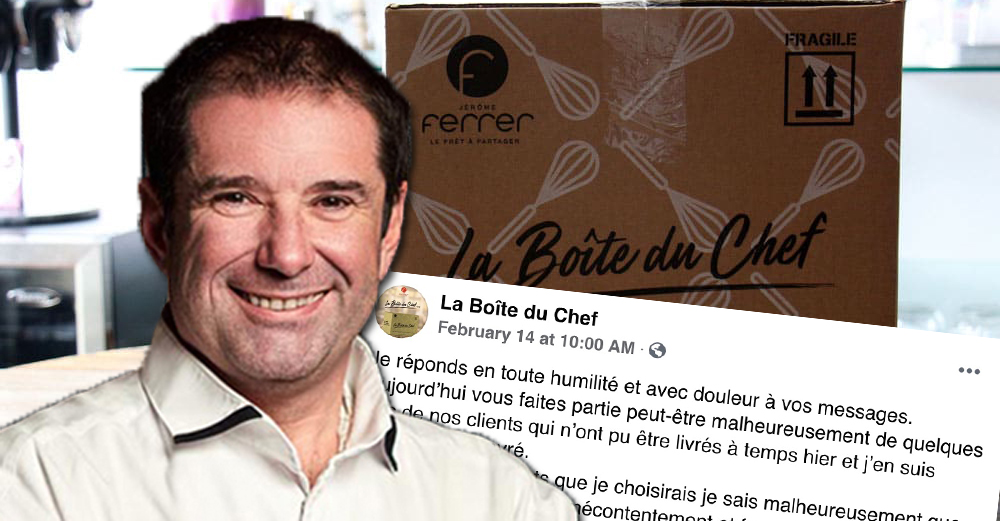 Chef Jérôme Ferrer apologizes for spoiling Valentine's Day
Several people have ordered The Chef's Box from Jérôme Ferrer and the Europea Group to celebrate Valentine's Day with a good meal. The joy of celebrating the feast of love turned to frustration at never having received his meal without warning and without explanation. Messages highlighting customer dissatisfaction were deleted from the Facebook page and customer service was closed all weekend. It was incomprehension for many people!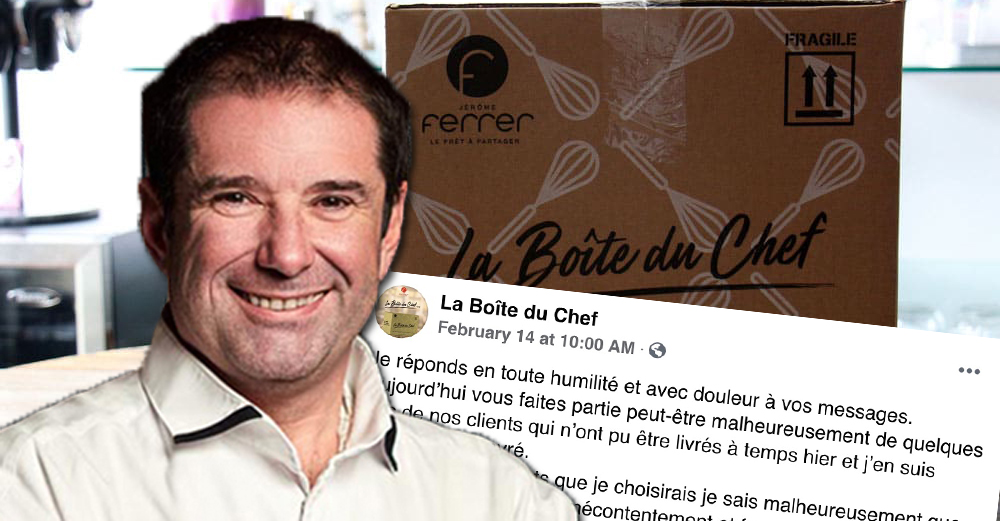 Chef Jérôme Ferrer finally wrote a note on Facebook to explain the situation and compensate the dissatisfied customers. Several Internet users stress in an article in La Presse that this is not the first time that they have had problems with The Chef's Box, we note in the reviews: incomplete boxes, gift certificates never honored, meals never arrived… The reviews on Avis Google are also sharp, several people have had a very bad experience with La Boîte du Chef. Following his post on Facebook, opinion is divided, some people understand the situation and others are furious.
Here is the message from Jérôme Ferrer: