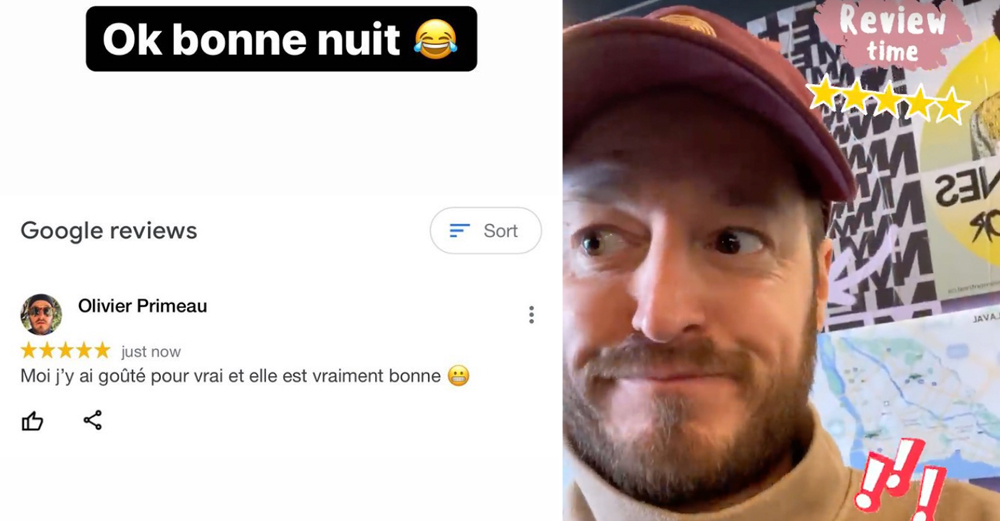 Google puts an end to the entire saga of Olivier Primeau and his restaurant Slice Gang Pizza
The Google review saga for Olivier Primeau's unopened restaurant is now over. Last night, Olivier asked his subscribers to give his Slice Gang Pizza 5 stars. He wanted an avalanche of good reviews and 5 stars to fight against bad reviews. His restaurant had an average that ranged from 3 to 4 stars out of 5.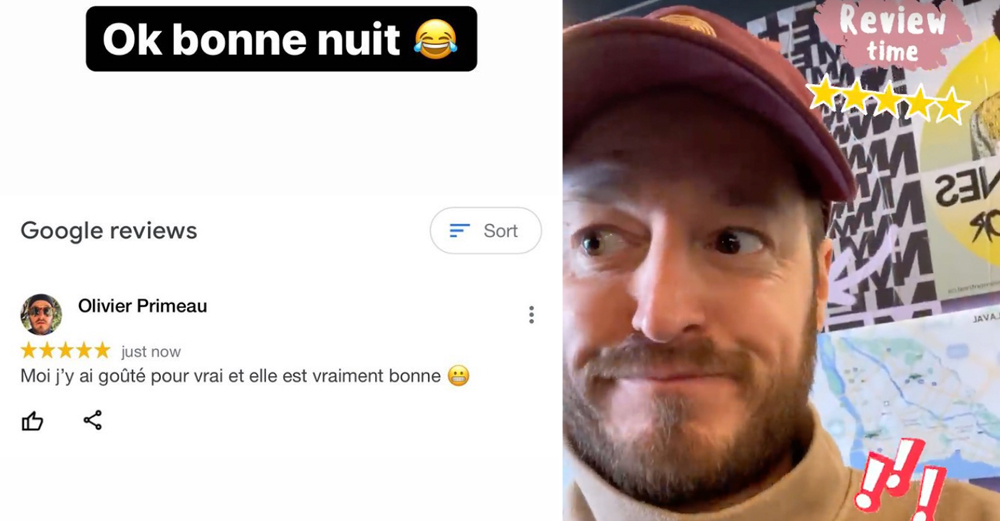 Olivier even published a review on Google to say: "I tasted it for real and it is really good" when talking about his famous pizza. The restaurant was starting to go up the hill with an average of 4 stars. However this morning Olivier Primeau made an Instastory to say that Google had withdrawn all the reviews. In fact, we no longer see the section of his restaurant on the Google page. We can read the emotion of disappointment on Olivier's face, he surely appreciated all this promotion.
Olivier asks his subscribers to give his restaurant a good rating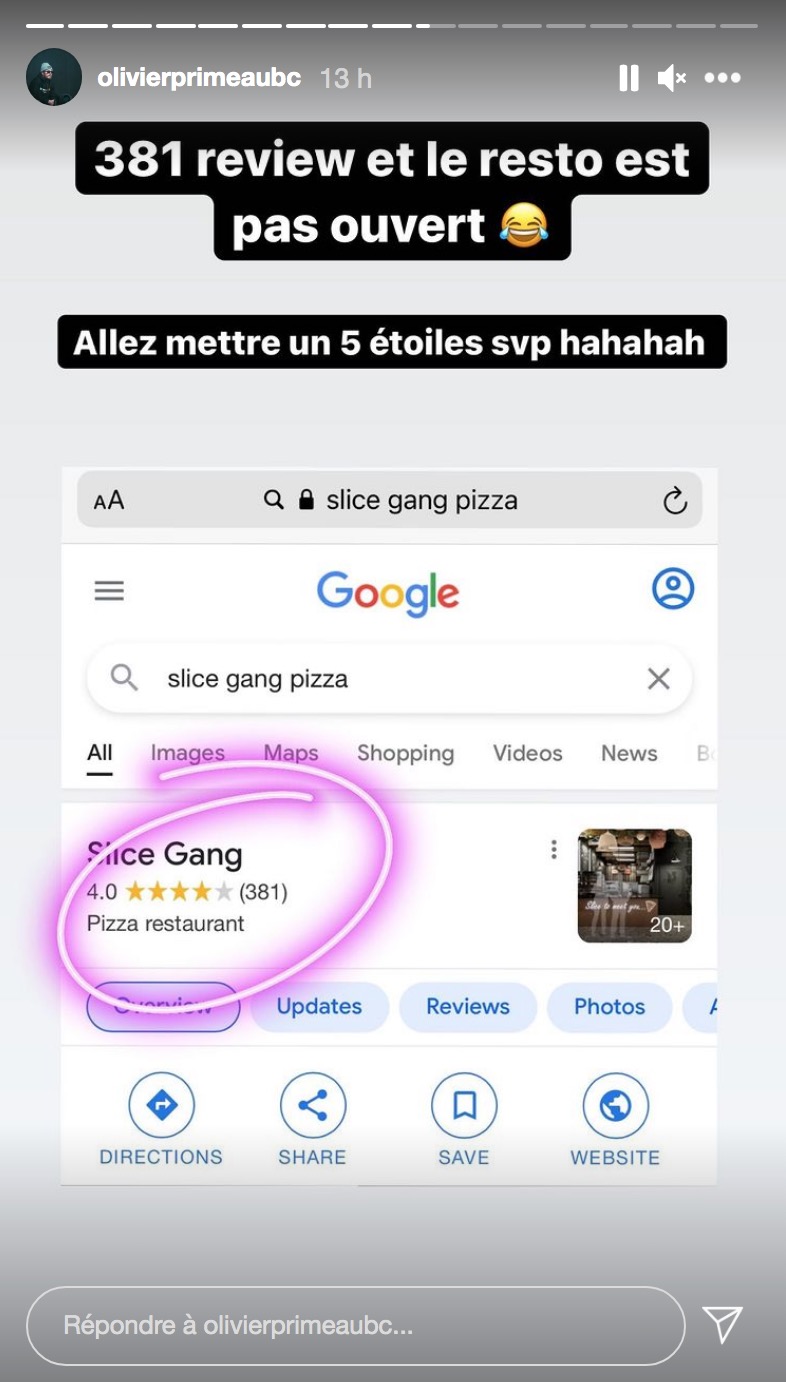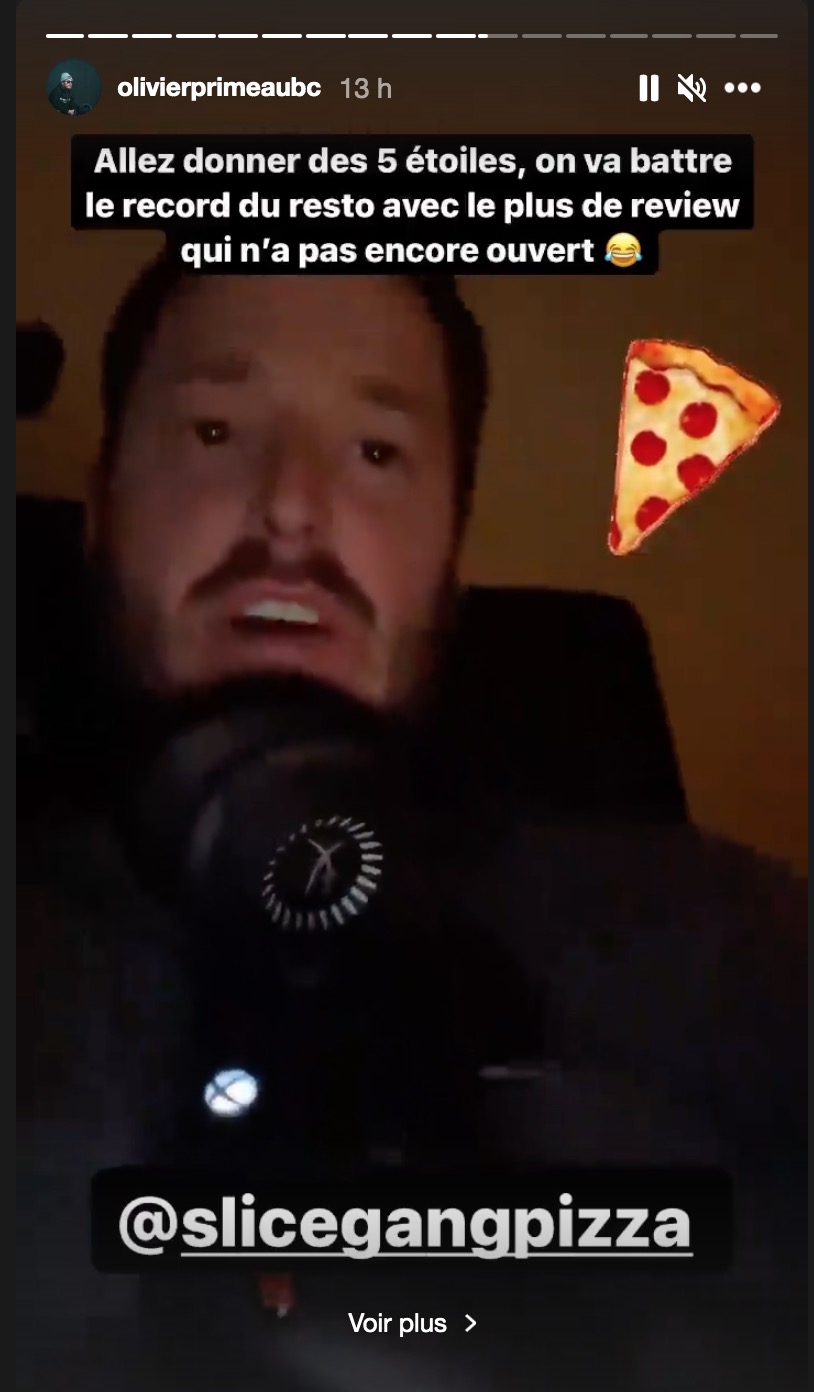 He highlights the good comments of his fans
Olivier even reviews his own restaurant
Google steps in to remove Google reviews for its pizzeria
- Stories taken from the web (@pris_sur) -