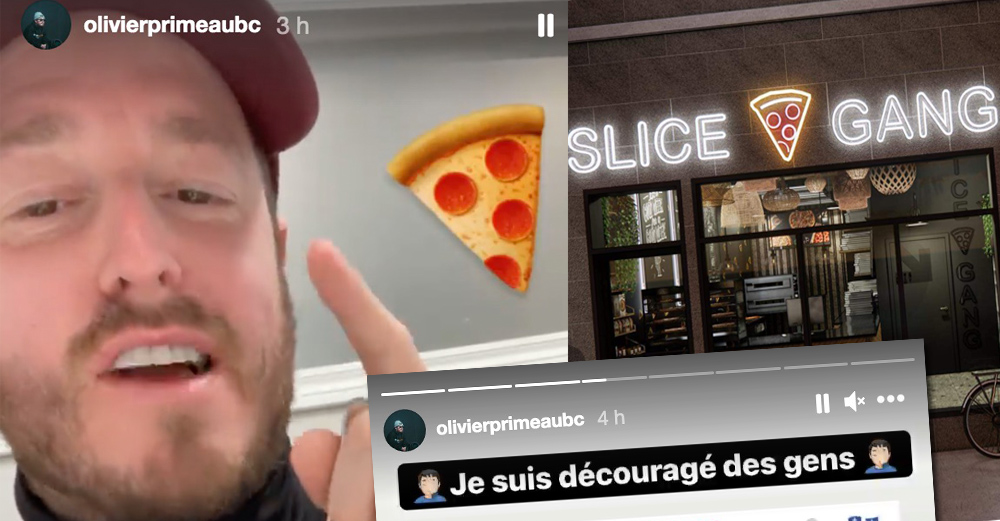 Olivier Primeau is discouraged by people who give bad marks to his unopened restaurant
Recently Olivier Primeau made a post on Instagram to say that his restaurant Slice Gang Pizza (which is not yet open) was receiving bad reviews on Google Reviews. You could even see a photo of a pizza that looks horrible with a comment that said it was from his pizzeria.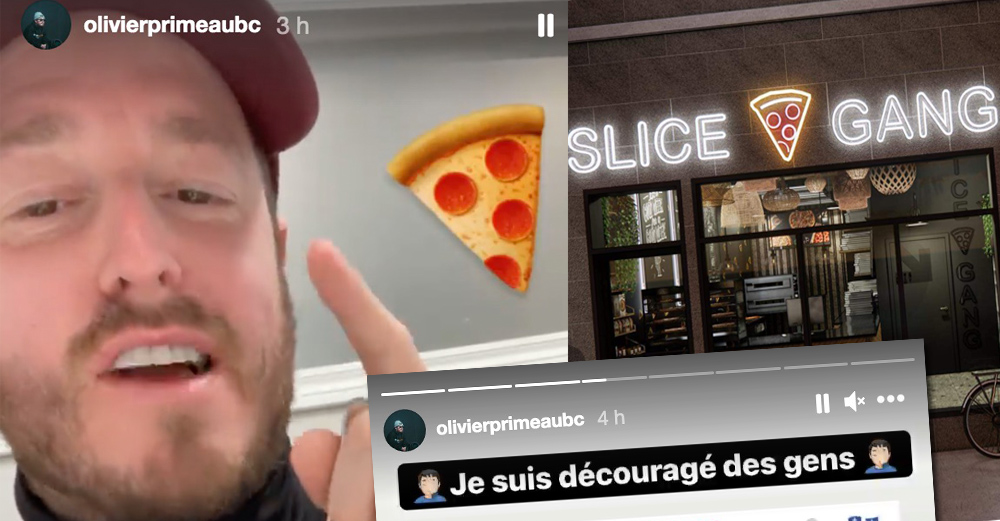 Olivier Primeau put it back in Instastory today because he is discouraged by people. Google reviews continue, and bad ratings keep piling up. His restaurant, which is not yet open, has received more than 280 reviews with an average of 3.9 out of 5. He is lucky that several people put 5 stars to help his average.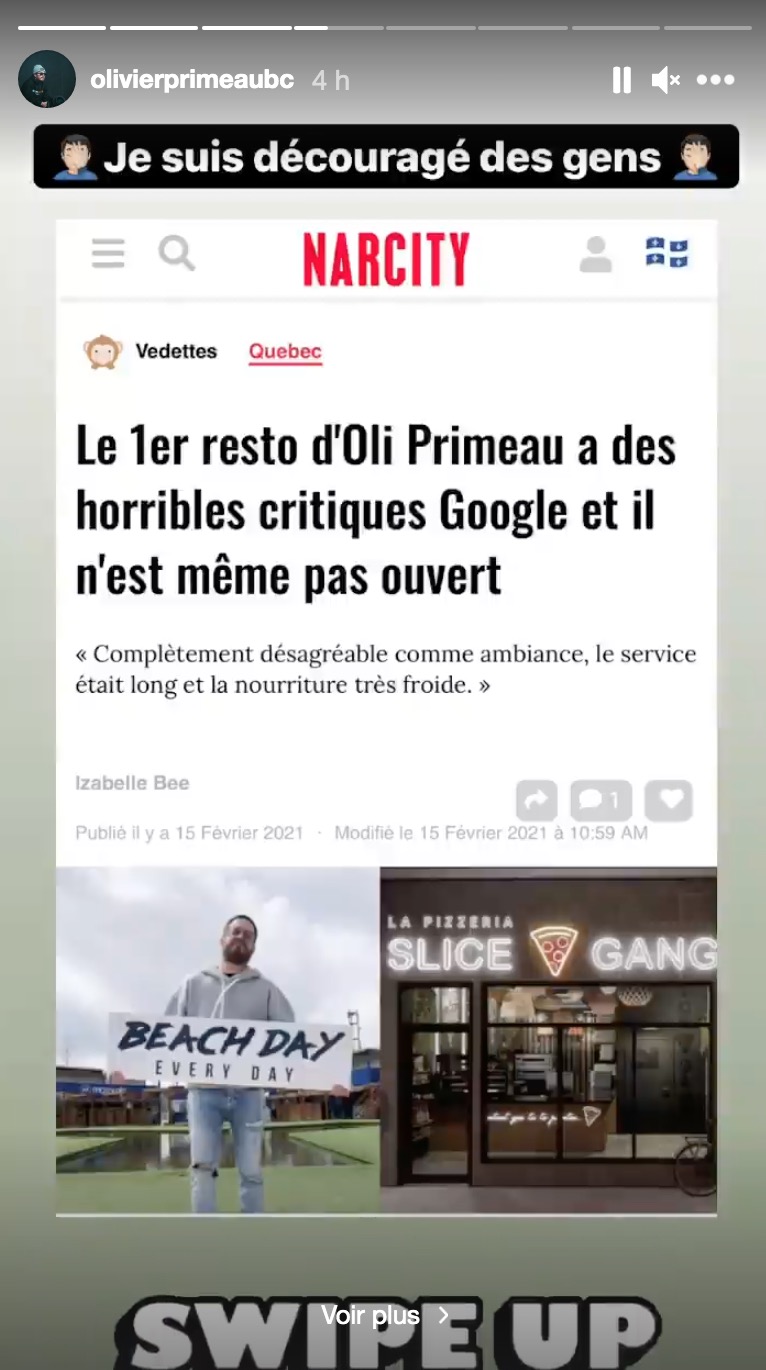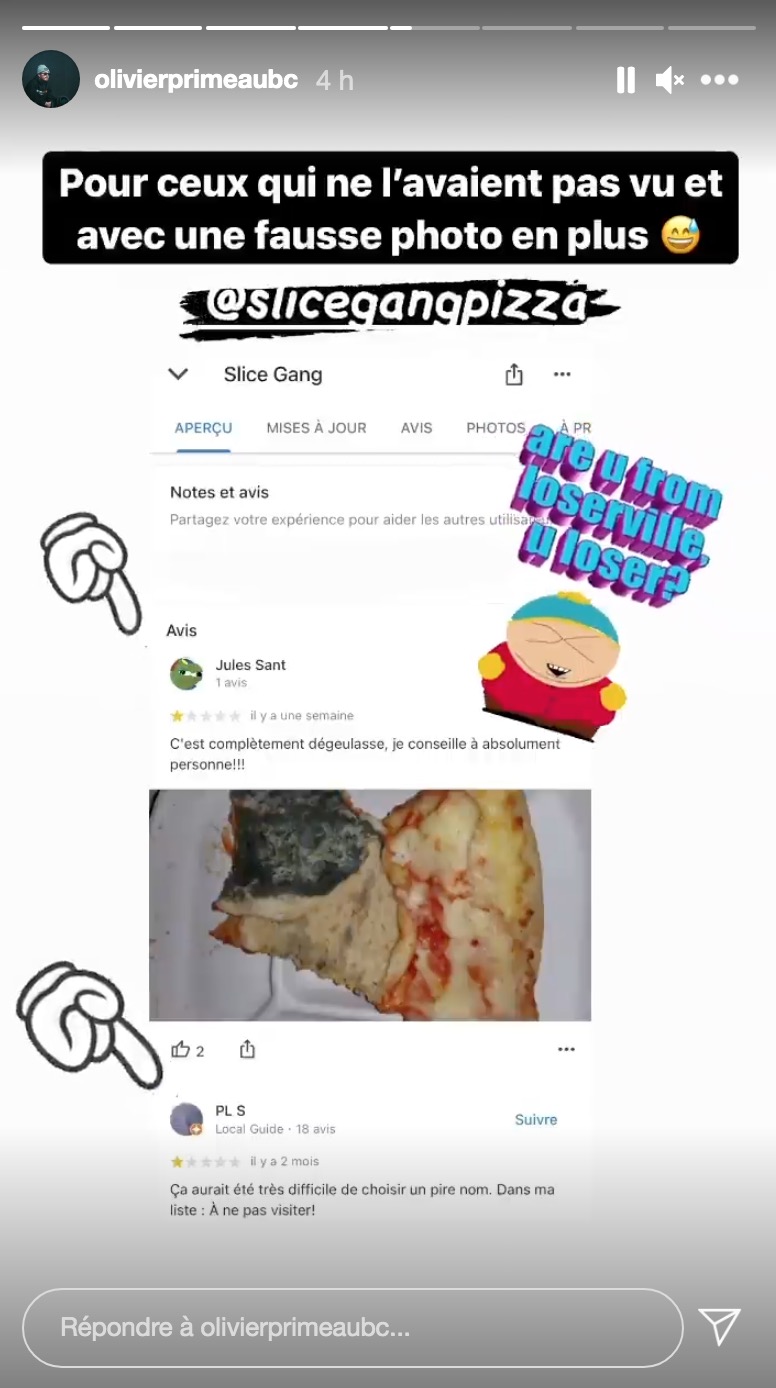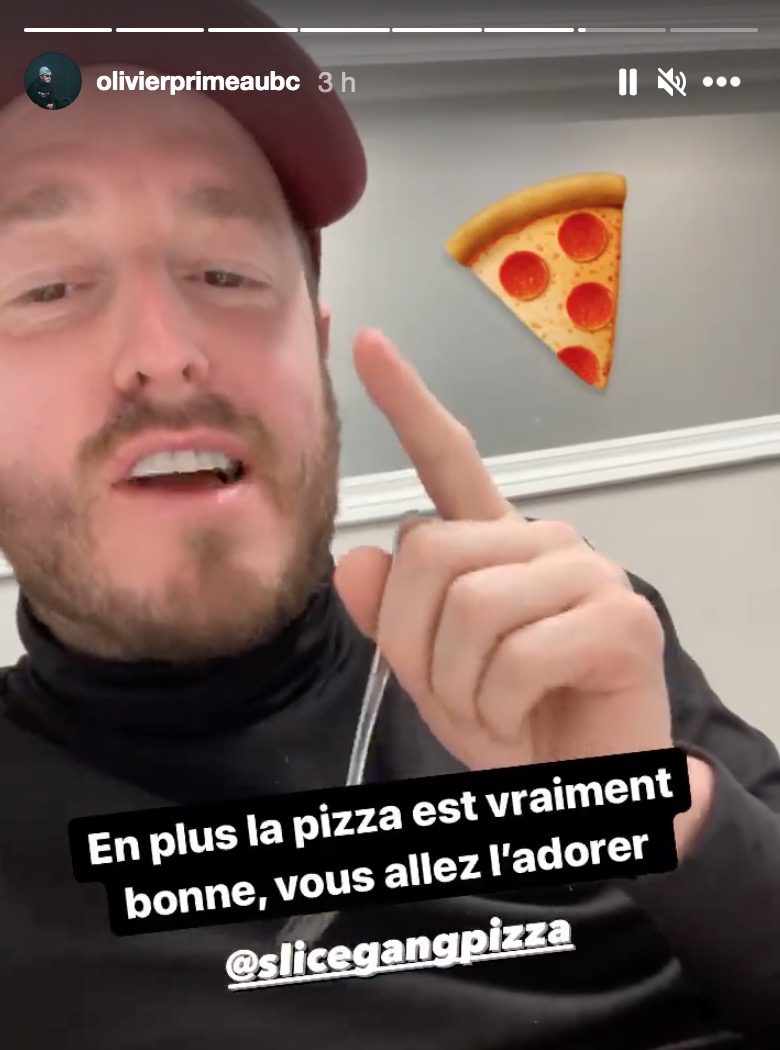 Here are the worst comments: