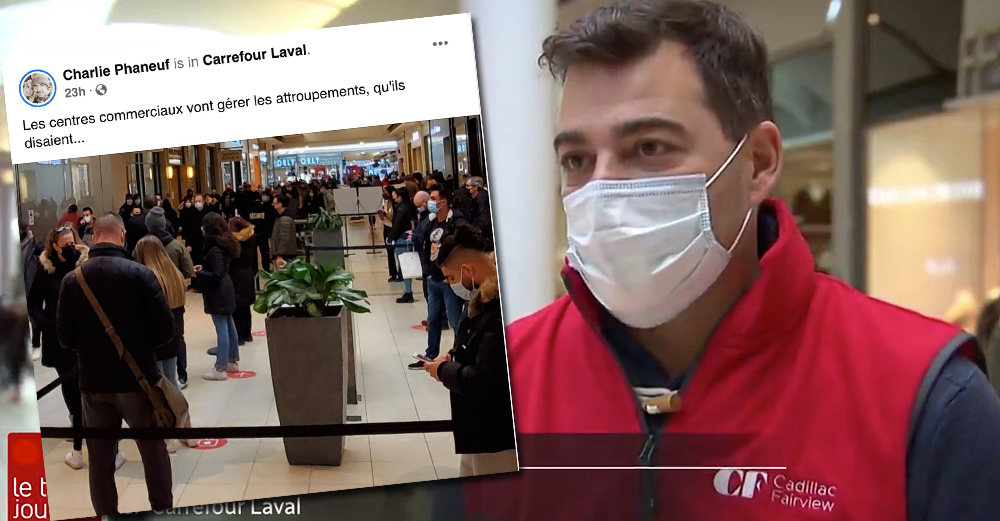 The director of Carrefour Laval reacts to the 2 photos that circulated on the web
The general manager of Carrefour Laval, Sébastien Perron, responded to the photos that circulated on the web at the end of the week. He says in this interview with Radio-Canada that the situation in the shopping center is under control.
Read also: Carrefour Laval is crowded with people
Read also: Spectacular accident at Carrefour Laval on the night of October 31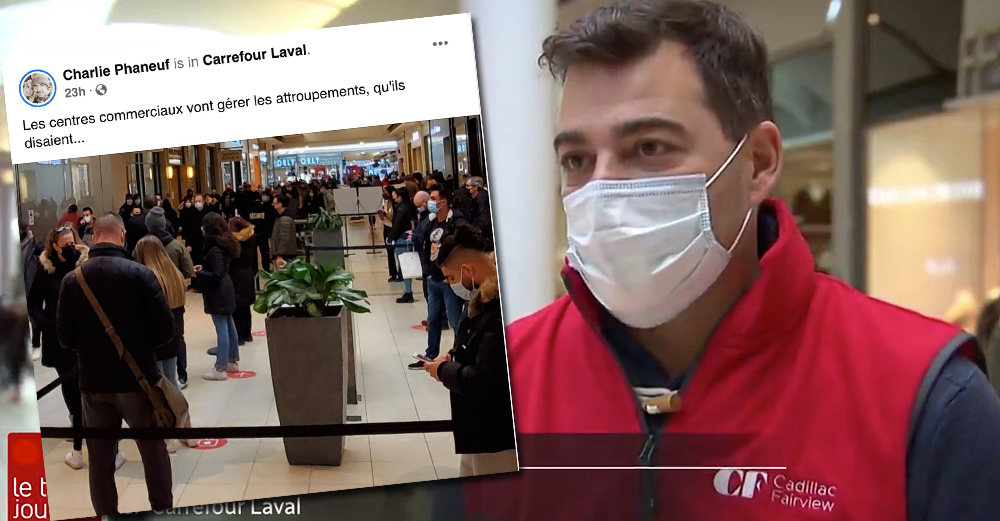 He tells us that his team is adjusting, intervening and monitoring Carrefour Laval so that everything is in order. He mentions that you should not trust a photo that circulates on the web, it does not give the global overview of the situation.
The abundance of shoppers in shopping malls this weekend is causing concern, although merchants are reassuring, as explained @MarieIsabelleRo# COVID19 pic.twitter.com/CxALivGNgi

- Radio-Canada Info (@RadioCanadaInfo) -