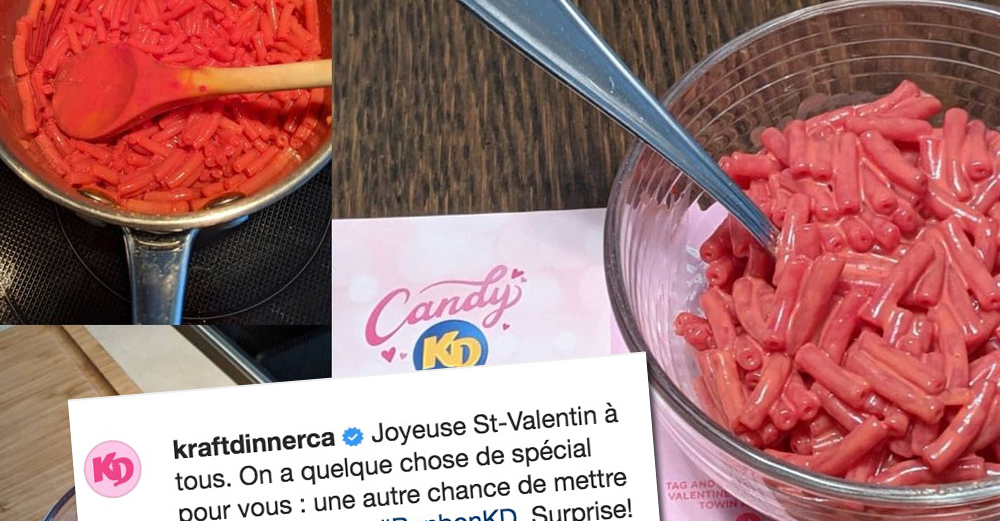 Several lovers ate pink Kraft Dinner for Valentine's Day
We told you recently that Kraft Dinner was launching a pink edition for Valentine's Day of its famous macaroni. To make this love love edition Kraft Dinner, we do not use the famous neon orange powder but a candy-flavored pink powder. Yes, yes, a sweet macaroni!
Read also: Alex Perron launches love calculator for Valentine's Day
Read also: Kraft Dinner makes a special edition with pink macaroni for Valentine's Day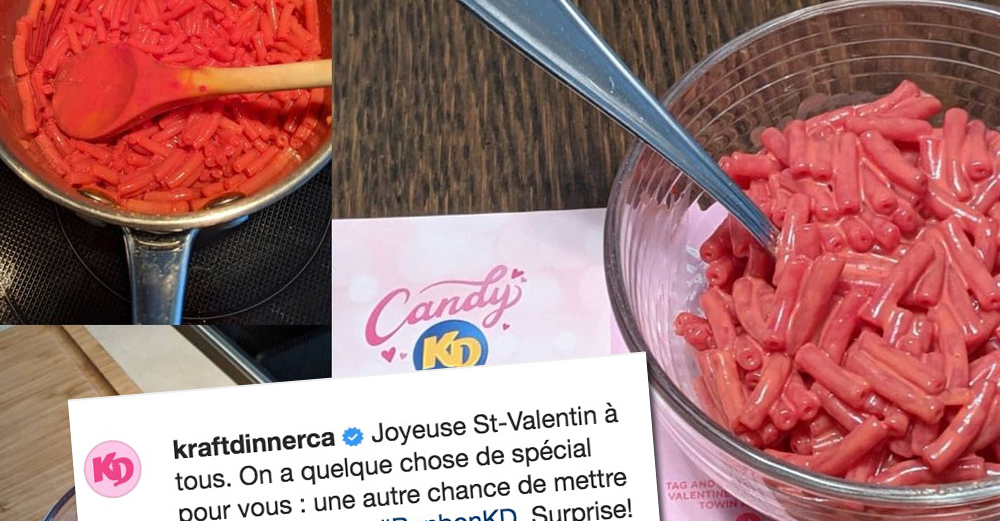 Several Internet users have managed to get their hands on one of the boxes of Kraft Dinner Valentine's Day edition. They had fun sharing photos on the web to show us their results. Is it okay or is it a big no? One thing is certain, it gives the taste at least to take a bite!
Read also: For Valentine's Day she gives her boyfriend all the pictures of girls he liked on Instagram
See this post on Instagram
See this post on Instagram
See this post on Instagram
See this post on Instagram
See this post on Instagram
See this post on Instagram