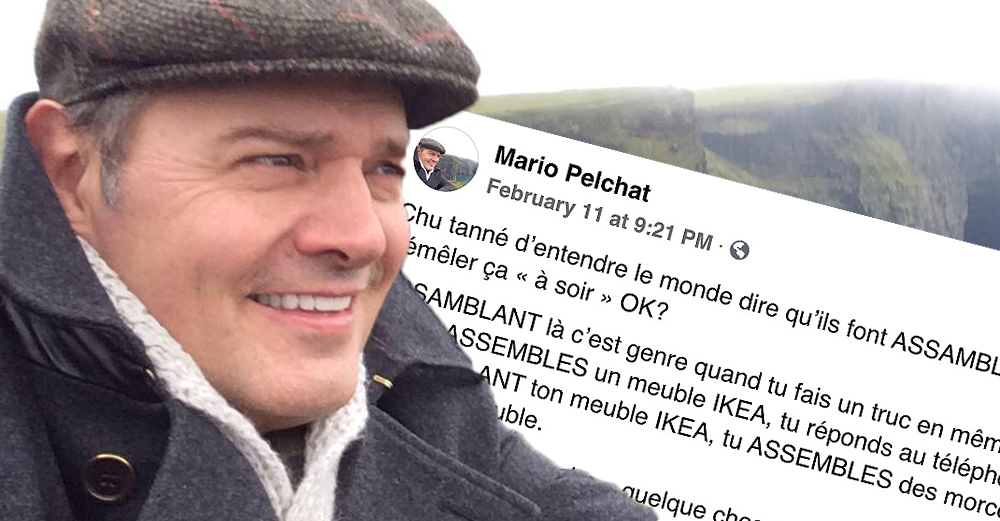 It's kid Mario Pelchat when people make this mistake
Mario Pelchat decided to give a little French lesson on his Facebook page. The popular singer made a publication explaining the difference between assembling and pretending.
Read also: The worst Quebec ads you'll find on Facebook Marketplace
Read also: He rents his igloo located in Hébertville for the sum of $ 65 per month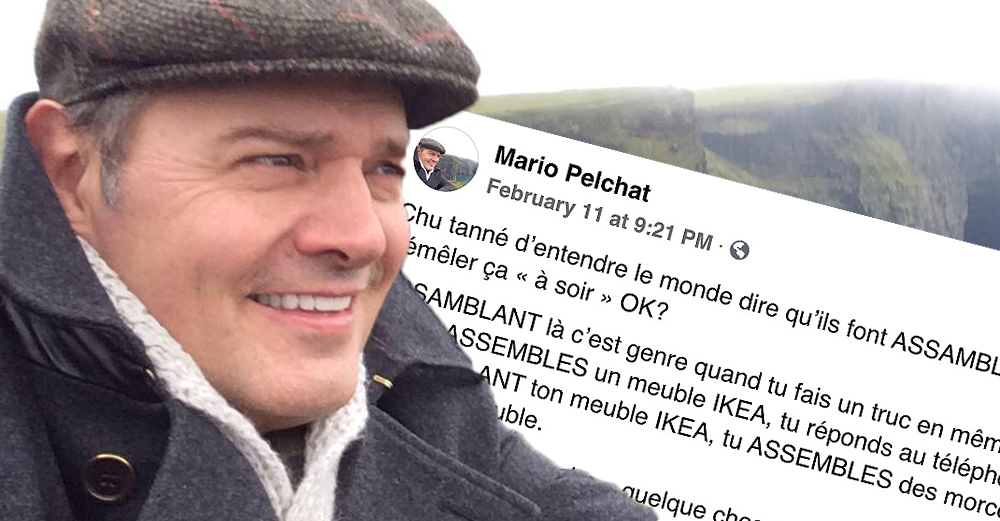 Mario is quite annoyed to hear this error. He wrote in his publication: "Chu tired of hearing the world say that they do ASSAMBLANT, we will unravel that "see you tonight" OK? ASSAMBLING this is like when you do something at the same time as you ASSEMBLE an IKEA piece of furniture, you answer the phone by ASSEMBLING your IKEA piece of furniture, you ASSEMBLE pieces and it makes a piece of furniture. But if you make something "believe", that you do "like like" Ben you make SEMBLANT, from the verb to seem, you seem to be in a state of shock, you seem preoccupied by something. You understand? Stop saying that you do assemble, I'm kidding other than that it's fine».
Read also: The worst Quebec ads you'll find on Facebook part.2 Marketplace