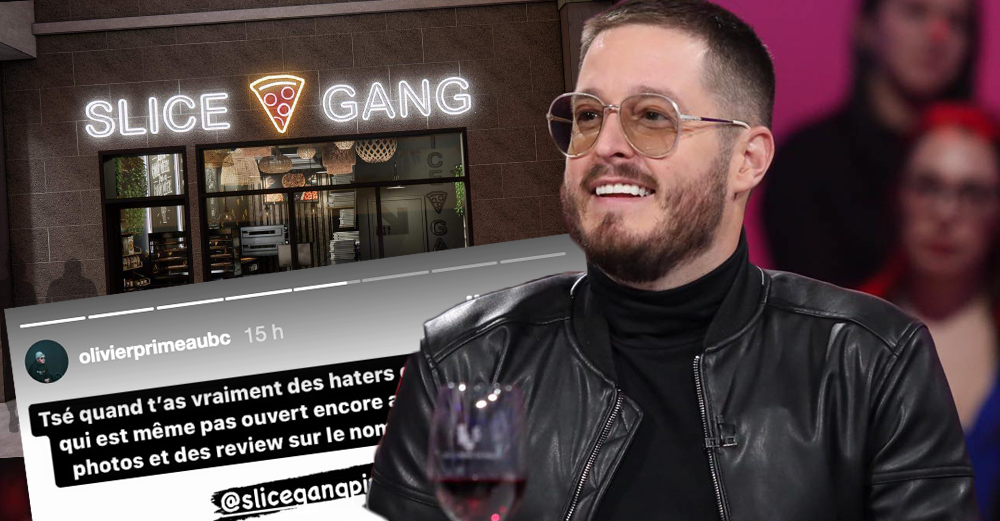 Olivier Primeau shares the negative reviews of his restaurant not yet open
We recently told you about Olivier Primeau's Slice Gang Pizza pizzeria project. His chain was to open a first restaurant next December, but in the end they opted for spring because of the pandemic. The name in English had sparked much debate on the web. The opening of the first branch will take place on rue Turgeon in Sainte-Thérèse, near Collège Lionel-Groulx.
Read also: BIZ DE LOCO LOCASS MAKES A PUBLICATION TO END THE SAGA WITH OLIVIER PRIMEAU
Read also: BIZ DE LOCO LOCASS HAD A MESSAGE FOR OLIVIER PRIMEAU WITH HIS RESTAURANT SLICE GANG PIZZA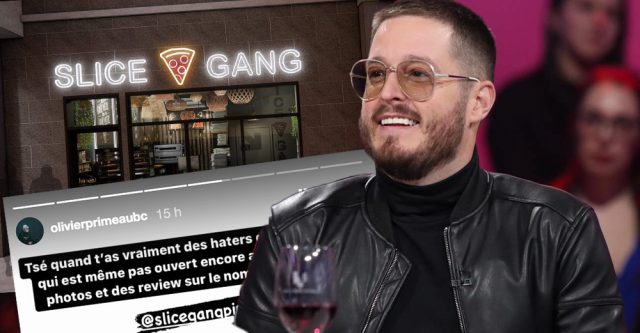 Olivier Primeau yesterday shared on Instagram negative comments from Internet users on his restaurant which is not yet open. There are currently 18 Google reviews on Slice Gang Pizza for an average of 3,4 out of 5 stars. Olivier explains: "Tse when you really have haters who miss your restaurant which is not even open yet with fake photos and reviews on the name of your restaurant ".
Read also: OLIVIER PRIMEAU MAKES A VIDEO TO LAUGH AT HIS HATERS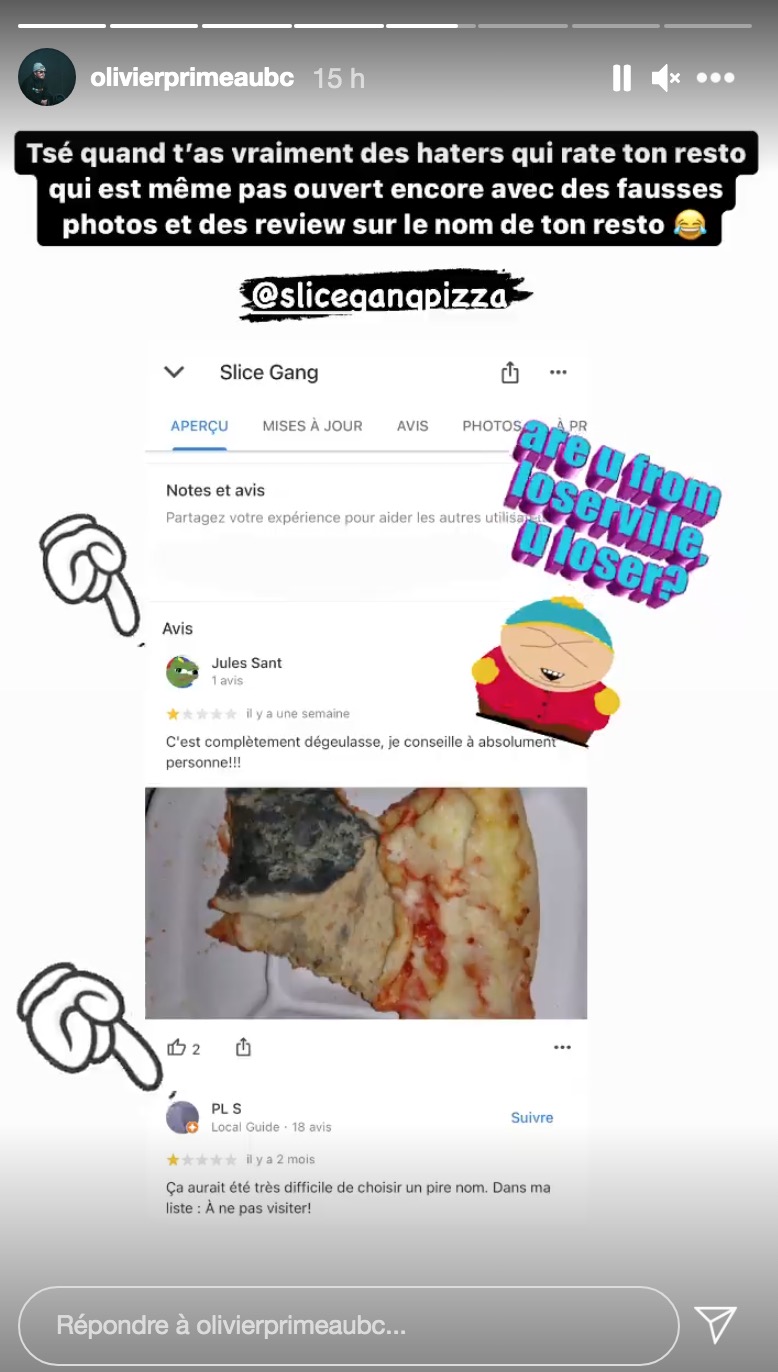 Here are Google's reviews of Slice Gang Pizza: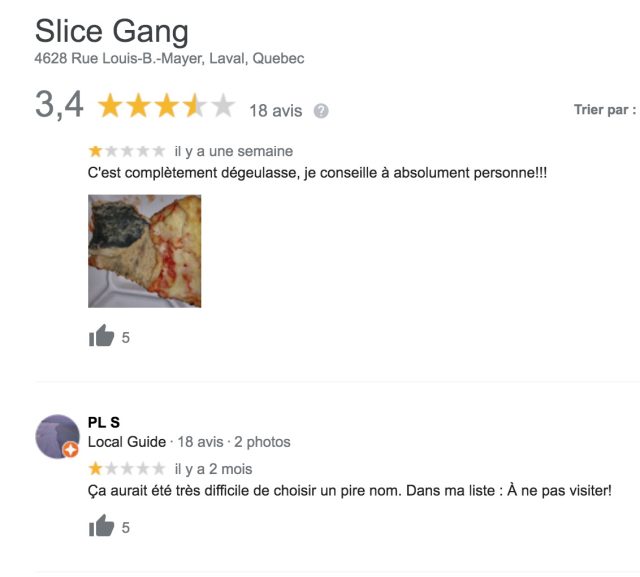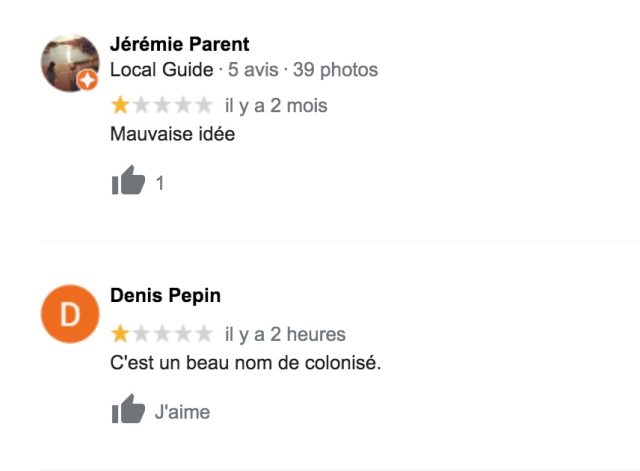 Photos of his restaurants: