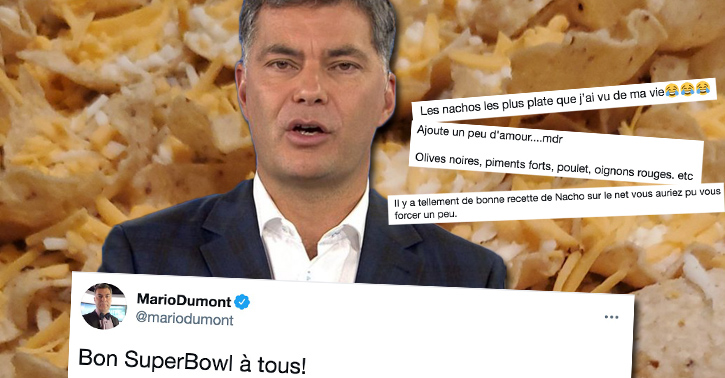 Mario Dumont gets fooled on the web with his nachos recipe
Mario Dumont decided last Sunday to make a publication to wish his 148 subscribers a good Super Bowl. To put on a little magic, he took a picture of the nachos he had prepared to show internet users that he was ready to watch the football game.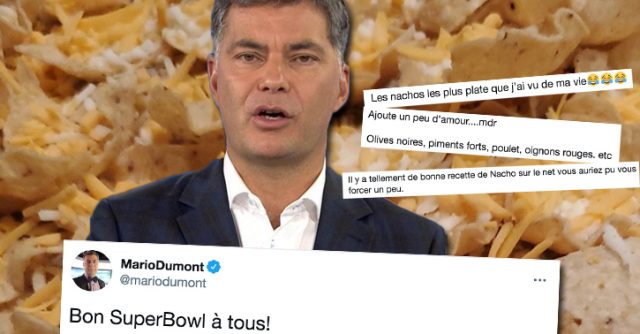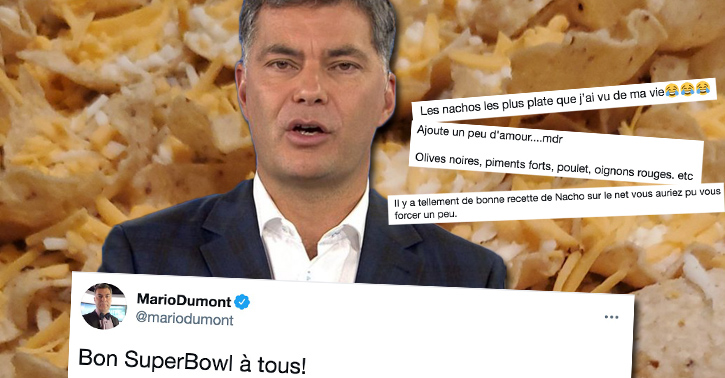 The only catch with his Super Bowl post is that his nachos lack a little love. This is where several Internet users had fun teasing him a bit and telling him that he should maybe find a new recipe for nachos.