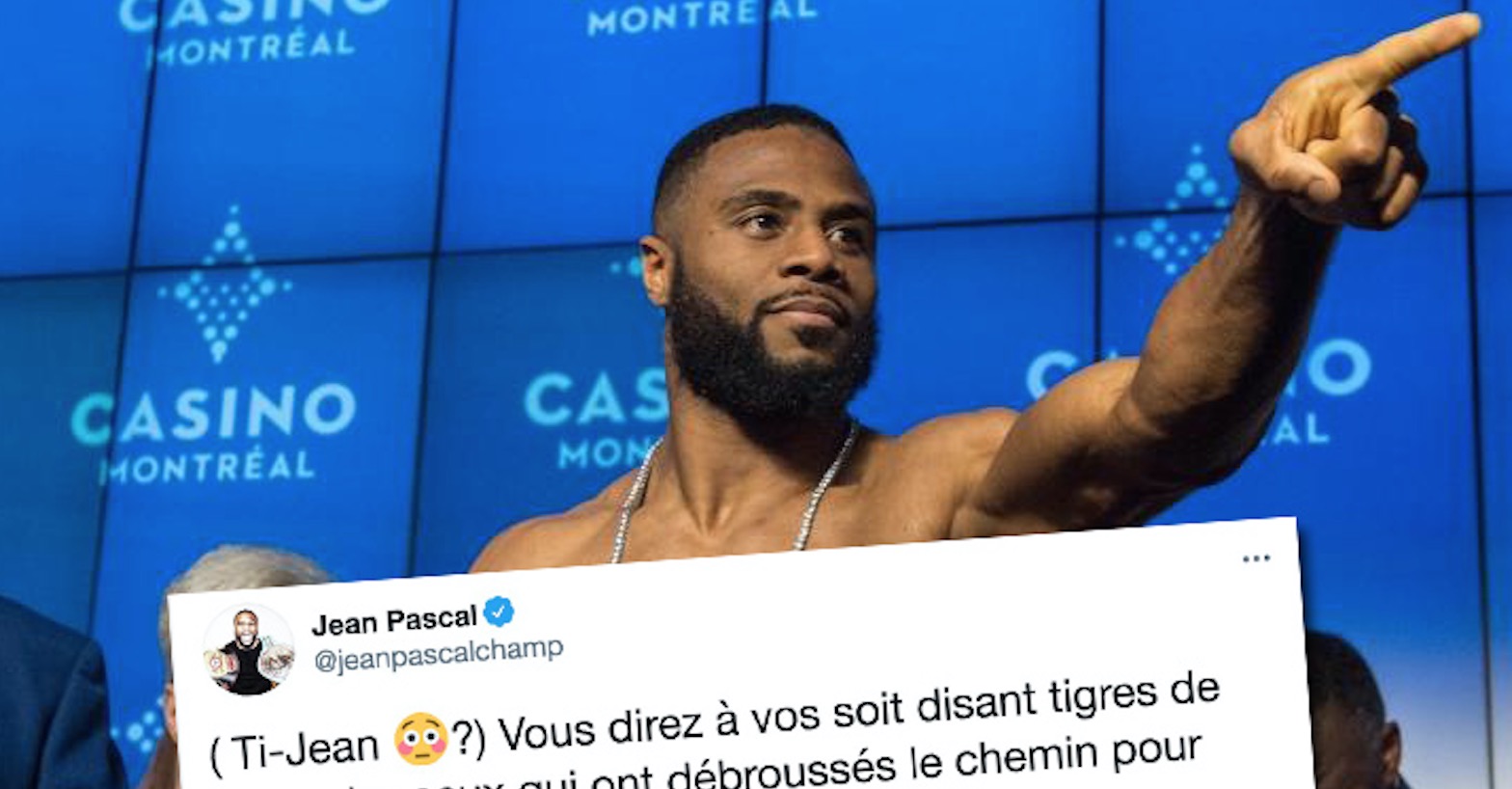 Jean Pascal is furious and says the bottom of his mind in several publications
The excellent boxer Jean Pascal made several publications yesterday to talk about the successes in his career. The athlete has expressed his way of thinking in more than 10 tweets and has responded to several internet users.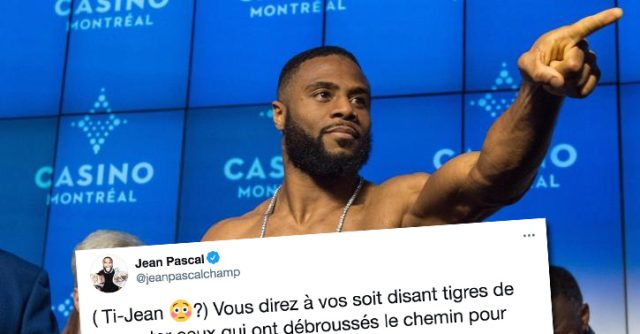 It all started when boxer Simon Kean called Jean Pascal Ti-Jean. It didn't take long for Jean Pascal to be furious at the lack of respect. He replied this while addressing Simon Kean and Antonin Descarie: "

(Ti-Jean

?) You will tell your so-called tigers to respect those who cleared the way for them. Thank you! @Decarieboxing».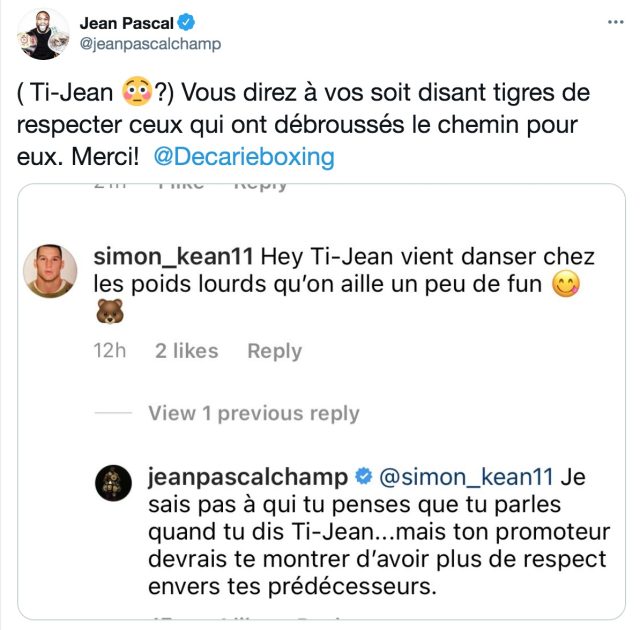 He then made this post