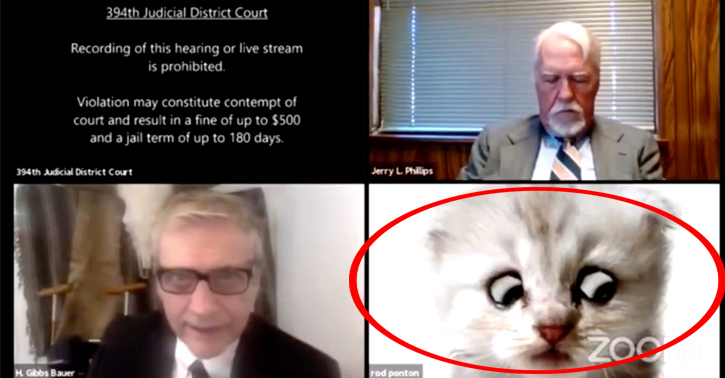 Lawyer stuck with chat filter during Zoom hearing
This video is circulating all over the web now, and gives us a magical and comedic moment on another level. It all takes place during a Zoom hearing and a lawyer is stuck with a filter.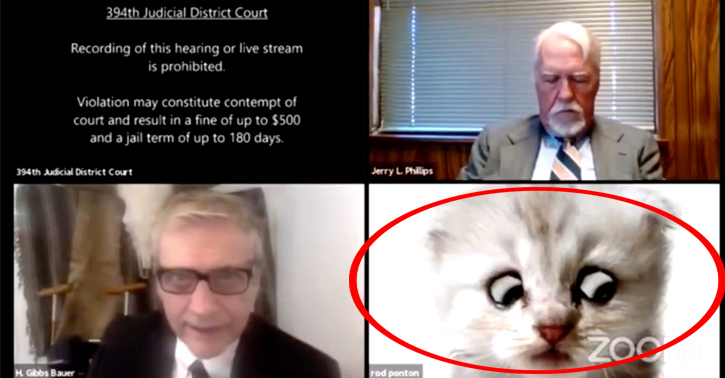 Lawyer Rod Ponton was due to make a formal announcement in the 394th District Judicial Court, but a small glitch happened. When he appeared in front of his colleagues H. Gibbs Bauer and Jerry L. Phillips, Rod had a filter from a white cat. The segment is hilarious, Rod can't seem to remove the filter and he says to the others "I am here. I am not a cat.". You can see all the panic in his eyes.
"I'm here live, I'm not a cat," says lawyer after Zoom filter mishap

"I can see that," responds judge pic.twitter.com/HclKlAUwbM

- Lawrence Hurley (@lawrencehurley) -