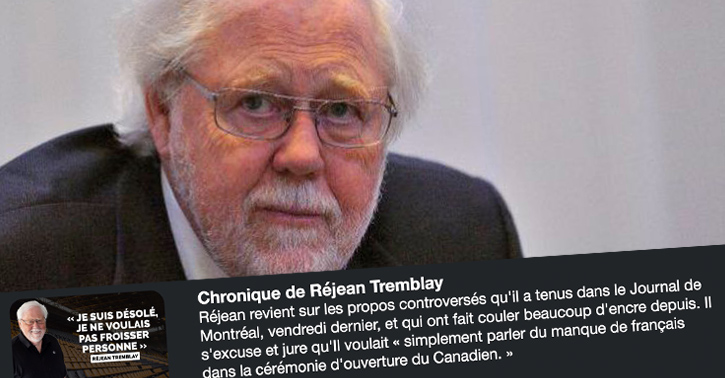 Réjean Tremblay apologizes for his column with inappropriate comments
Réjean wrote an article in the Journal de Montreal which reacted enormously on the web. Several Internet users and journalists found a segment of his text completely unacceptable.
The passage in question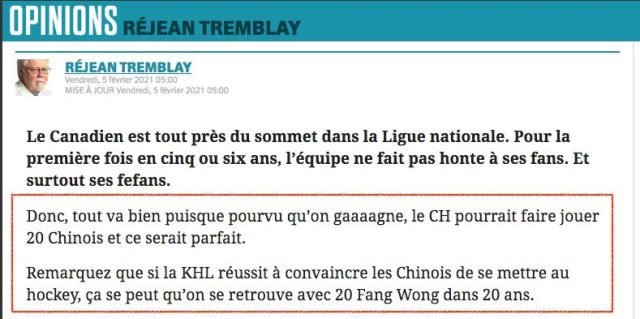 The reactions: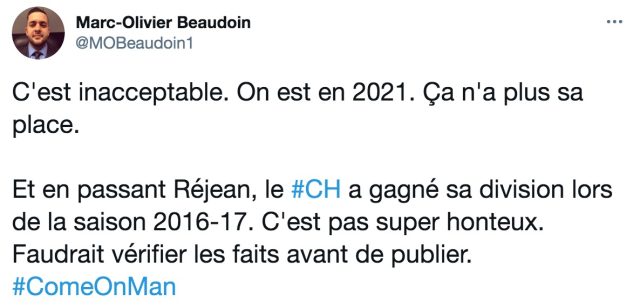 It was during the program Le club à Langdeau at 91,9fm that Réjean Tremblay officially apologized. We can hear him say: " If somebody got hurt, well I'm really sorry that really wasn't the intention on the contrary. I simply wanted to defend as much as possible that we respect French in a large institution like the Canadian that's it and i still love rock'n roll". You can read on the 91,9FM website accompanying the extract: "Réjean returns to the controversial comments he made in the Journal de Montréal last Friday, which have caused much ink to flow since. He apologizes and swears that he wanted "simply to talk about the lack of French in the opening ceremony of the Canadian. ».
The moment he apologizes, it's here.