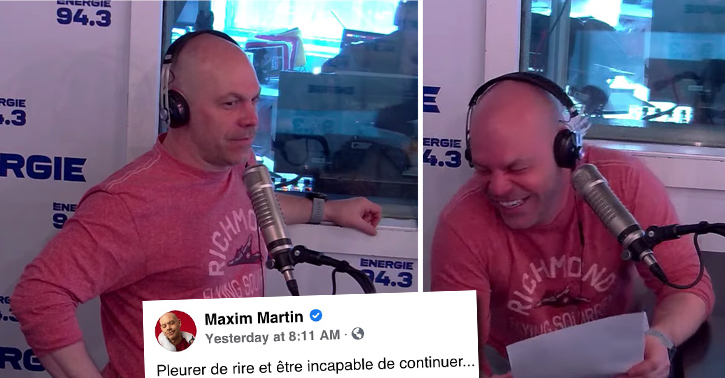 Maxim Martin does his best to succeed in this challenge launched by an auditor
There is magic in radio, it is a medium that can give magical moments on the air. This was the case for Maxim Martin when he had to take up a whole challenge last Friday on the waves of Energy 94.3 with his colleagues Marie-Claude Savard and Sébastien Trudel.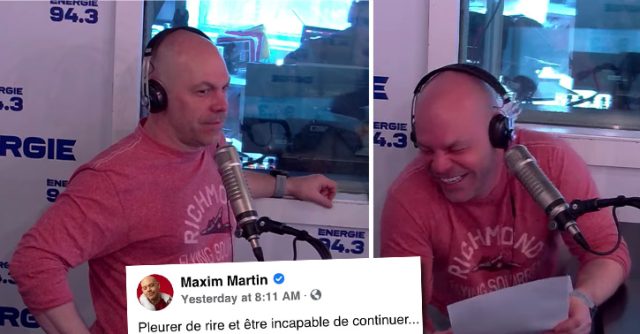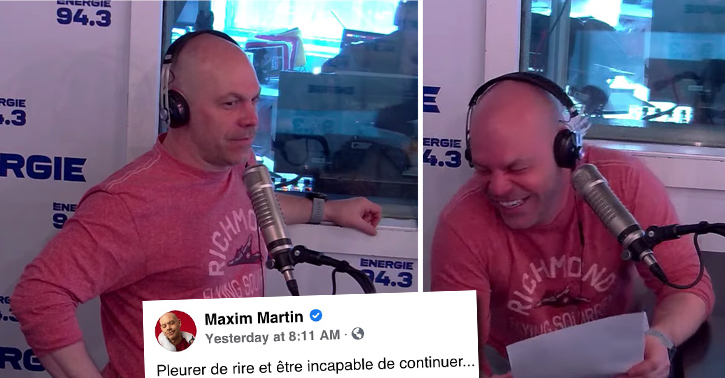 During the segment where Maxim released his thick and sensual voice, he had to read the lyrics of a song that a listener had chosen. Maxim was far from suspecting that he was going to read the text of the play La danse d'Hélène. If you don't know the lyrics to this song, you'll laugh out loud like everyone else who was in the studio.