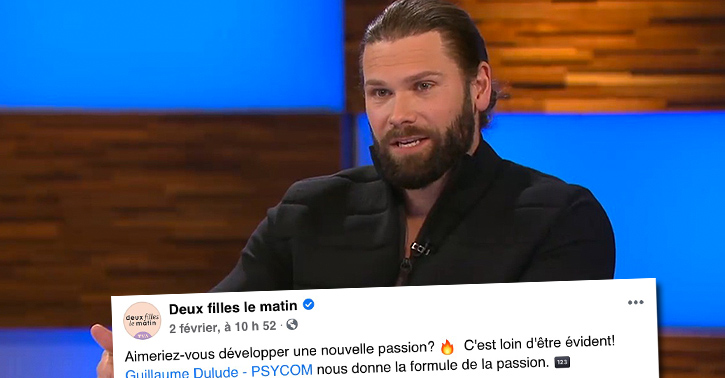 Doctor in neuropsychology Guillaume Dulude explains how to develop a passion
Many people are looking for passions, but it is not easy to find out what will amaze us. During the program Deux filles le matin, the doctor in neuropsychology Guillaume Dulude tackles this subject by explaining the functioning and the development of a passion.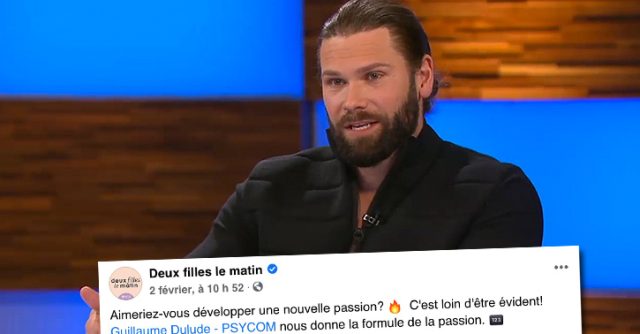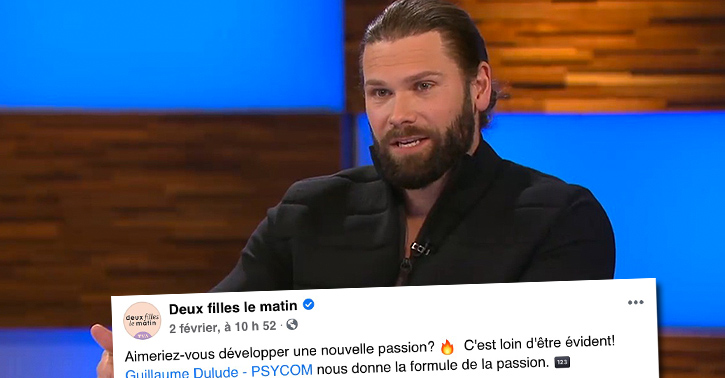 As Guillaume explains, to develop a passion, you have to put in time, money, sacrifices, emotions… The goal is to give to an activity and analyze what you harvest. You can't shop for a passion, you have to live something. Another interesting fact is that you have to feel competent, that it is fun to learn and that you are independent. Always very interesting to listen to Guillaume Dulude elaborate on an idea.