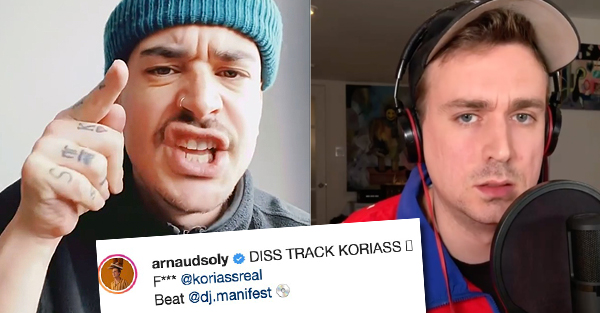 Arnaud Soly and Koriass make songs to take a stroll
It's a whole saga that unfolds between the popular humorist Arnaud Soly and the rapper Koriass. The 2 artists are competing in several videos where the punchlines come from everywhere.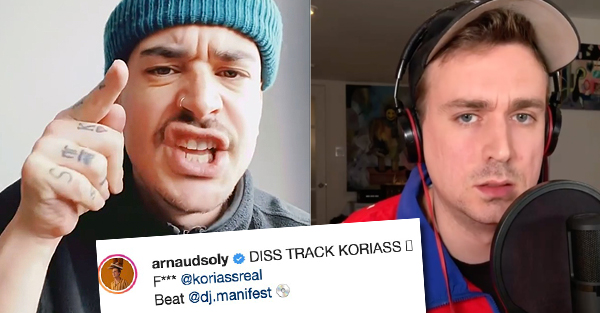 It all started when Arnaud Soly posted a video on his Instagram account where he introduced us to a new dance. This video has had over 20 likes. He asks his subscribers if they are able to make all the movements.
See this post on Instagram
During this famous dance, Arnaud Soly says that it's impossible to lick your elbow and that's where it all begins. Koriass takes an excerpt from Arnaud's video and after the segment where he says it's impossible to lick his elbow, we can see Koriass achieving the feat. He does it with incredible ease and afterwards gives Arnaud the middle finger, writing that it is possible.
See this post on Instagram
Arnaud Soly was not going to let it go, he decided to open his microphone and collaborate with Dj Manifest (a longtime collaborator at Koriass) to do a diss track to this one. The lines are sharp, Arnaud is solid, he applied himself to delivering a whole text.
See this post on Instagram
Koriass did not take long to answer with him too a diss track. We know that Koriass is very talented in rap battles. We don't know when this saga will end, but we are well entertained.
See this post on Instagram