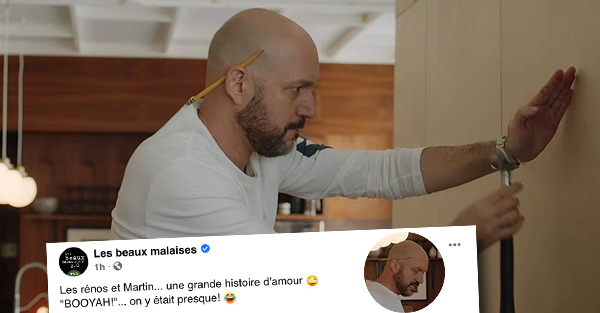 Martin Matte still does not have the talent to hang a frame
We know, Martin Matte is really no good when it comes to renovating. We remember the sketch when he tried to renovate his toilet, it was hell. Or when he tried to assemble an IKEA piece of furniture, it was so simple.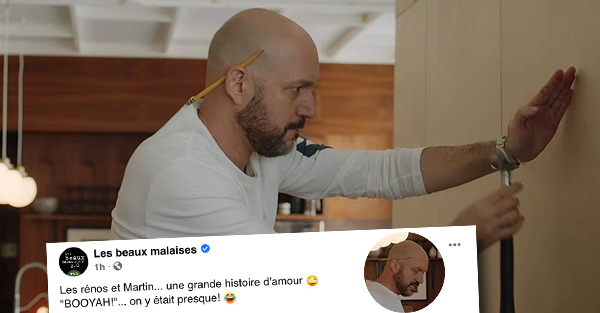 In an extract from the show Les Beaux Malaises 2.0, we can see that Martin Matte still has no talent for hanging a painting / a frame. In fact he will succeed, but it will not end well. We can read on his Facebook page by posting this video: "Renos and Martin… a great love story "BOOYAH!».