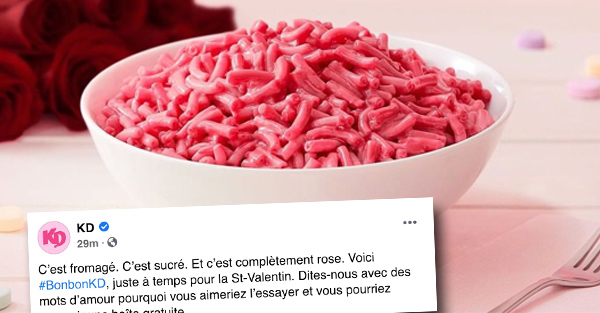 Kraft Dinner makes a special edition with pink macaroni for Valentine's Day
Valentine's Day is approaching, and it's time to think about it now. This year, you want to be more original, you really want to surprise your sweetheart. No chocolate, no flower… you really want her to do wow! There, there is a new option for you, but she must be a fan of Kraft Dinner. Yes, yes, you read that right, giving Kraft Dinner for Valentine's Day, is it really cool? Make a romantic dinner with Kraft Dinner, what are you talking about?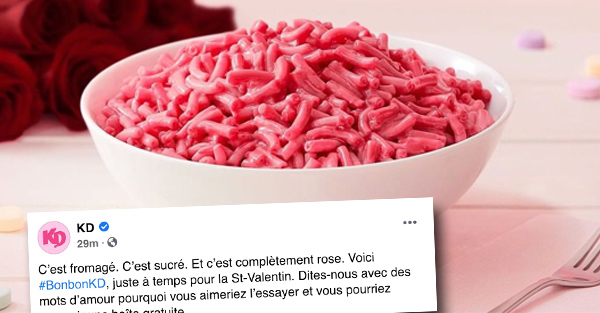 Kraft Dinner has just launched a new version for Valentine's Day. Instead of having fluorescent yellow macaroni, you will have little pink pasta on your plate. We can read on their Instagram account: " It's cheesy. It's sweet. And it's completely pink. Here is #CandyKD, just in time for Valentine's Day. Tell us in loving words why you would like to try it and you could receive a free box. ". Brian Neumann, Brand Manager at Kraf Heinz, sent a statement saying: "Thanks to the marriage of color and flavor of the Valentine's Day, tinged with our unique cheesy taste, we're giving Canadians a new way to proclaim their love this year, with KD candy ".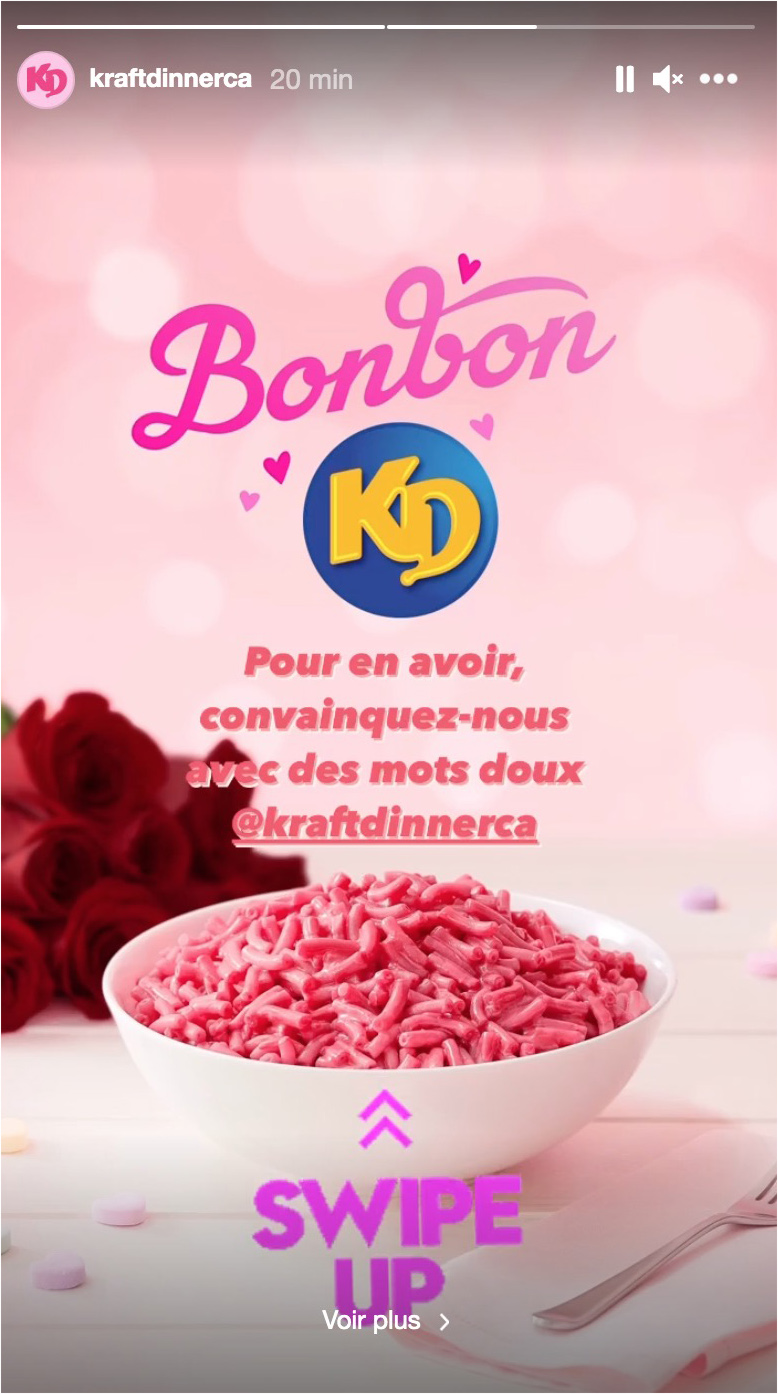 How to get it?
From January 27 to February 14, you can get it on the website by Kraft Dinner. If you want to have them for free, you can participate in their contest by sending your best romantic line, pick line or declaration of love. If you stand out and are chosen, you'll receive a box of Valentine's Edition Kraft Dinner for free.