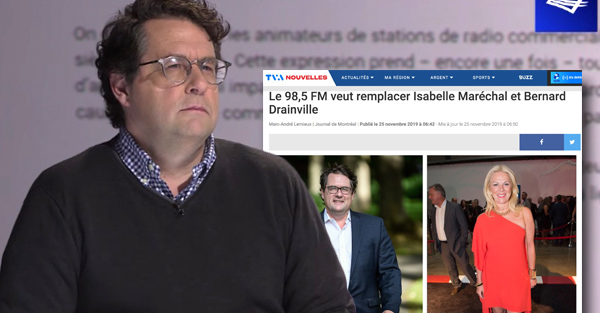 Bernard Drainville returns for the first time to the rumor that he was going to be fired
Last year, a TVA Nouvelles article announced that Bernard Drainville and Isabelle Maréchal would lose their program at 98,5FM. In fact, that they were in an ejection seat and that was the end of them on the popular Montreal radio station.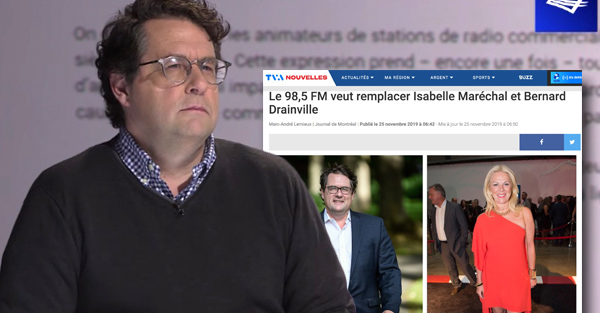 Bernard Drainville reacted to this rumor published last year during the Dans les media program. His first reaction at the time was to say "piss offWhen seeing the article. If you listen to Bernard, you will know all the fun and the great joy he has in doing radio. He explains that shortly after seeing the article, his boss came to his office to say "that it will not happen!" insistently. Bernard believed it, and as a matter of fact he is still in charge of the Drainville PM show.