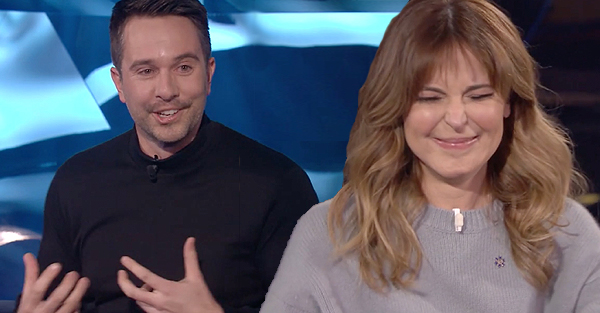 Alexandre Barrette makes fun of Julie Snyder live on his show
Comedian and host Alexandre Barrette was at La Semaine des 4 Julie on Monday evening to talk about the third season of the popular Roast Battle show. As we know, this show broadcast on Z is a real fight of insults between public figures.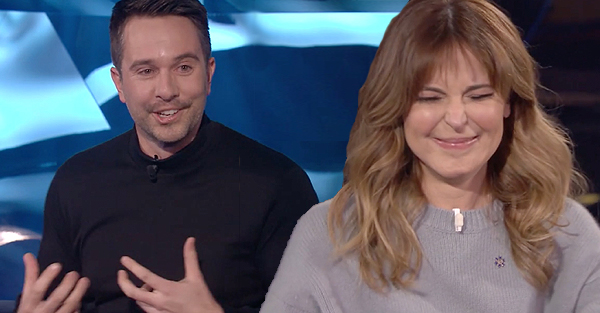 The Roast battle host took the opportunity to send little arrows / teases to Julie Snyder. Alex is able to be punchy when he wants to, and that's what he did in this clip from La Semaine des 4 Julie.
✨ The master of the "roast" does not miss one this evening! We see it at work here with @snyderjulie! # 4 Julie pic.twitter.com/F99U6NLdMB

- The week of 4 Julie (@ lasemdes4julie) -
Julie opened the door for her to tease her by asking her: " You agree to say that you have a partner, but you don't want to talk about it publicly "And the latter replied:" xxxxxxxxxxxxxxxxxxxxxxxxxxxxxxxxxxxxxxxxxxxxxxxxxxxxxxxxxxxxxxxxxxxxxxxxxxxxxxxxxxxxxxxxxxxxxxxxxxxxxxxxxxxxxxxxxxxxxxxxxxxxxxxxxxxxxxxxxxxxxxxxxxxxxxxxxxxxxxxxxxxxxxxxxxxxxxxxxxxxxxxxxxxxxxxxxxxxxxxxxxxxxxxxxxxxxxxxxxxxxxxxxxxxxxxxxxxxxxxxxxxxxxxxxxxxxxxxxxxxxxxxxxxxxxxxxxxxxxxxxxxxxxxxxxxxxxxxxxxxxxxxxxxxxxxxxxxxxxxxxxxxxxxxxxxxxxxxxxxxxxxxxxxxxxxxxxxxxxxxxxxxxxxxxxxxxxxxxxxxxxxxxxxxxxxxxxxxxxxxxxxxxxxxxxxxxxxxxxxxxxxxxxxxxxxxxxxxxxxxxxxxxxxxxxxxxxxxxxxxxxxxxxxxxxxxxxxxxxxxxxxxxxxxxxxxxxxxxxxxxxxxxxxxxxxxxxxxxxxxxxxxxxxxxxxxxxxxxxxxxxxxxxxxxxxxxxxxxxxxxxxxxxxxxxxxxxxxxxxxxxxxxxxxxxxxxxxxxxxxxxxxxxxxxxxxxxxxxxxxxxxxxxxxxxxxxxxxxxxxxxxxxxxxxxxxxxxxxxxxxxxxxxxxxxxxxxxxxxxxxxxxxxxxxxxxxxxxxxxxxxxxxxxxxxxxxxxxxxxxxxxxxxxxxxxxxxxxxxxxxxxxxxxxxxxxxxxxxxxxxxxxxxxxxxxxxxxxxxxxxxxxxxxxxxxxxxxxxxxxxxxxxxxxxxxxxxxxxxxxxxxxxxxxxxxxxxxxxxxxxxxxxxxxxxxxxxxxxxxxxxxxxxxxxxxxxxxxxxxxxxxxxxxxxxxxxxxxxxxxxxxxxxxxxxxxxxxxxxxxxxxxxxxxxxxxxxxxxxxxxxxxxxxxxxxxxxxxxxxxxxxxxxxxxxxxxxxxxxxxxxxxxxxxxxxxxxxxxxxxxxxx ". As we know, he was referring to the highly publicized breakup between Julie Snyder and Pierre Karl Péladeau.
He continued his story: " Besides, I'll be honest with you, what I found hard was that I had lots of friends in common. You develop the same friends, and there when you let yourself all her friends had become my friends and out of solidarity for her, I was as if I was barred from this network of friends. I was not barred from a TV network, but all the same… And besides, we remained on good terms and I'm happy because we do activities together. My ex-blonde started jogging and we run together. We even did a small 10 km last summer and it's special because there is a little healthy competition. She was behind me, and she tried to chase me, she was chasing me. Being sued by your ex, tabarouette, it's stressful as they say. I looked behind me and thought to myself: will she chase me all the time? ».
The discomfort well installed on the set, Alex asks Julie " Did you have the right to go there ..? "And the host retorts" It's a little too late ... we salute the lawyers! ».