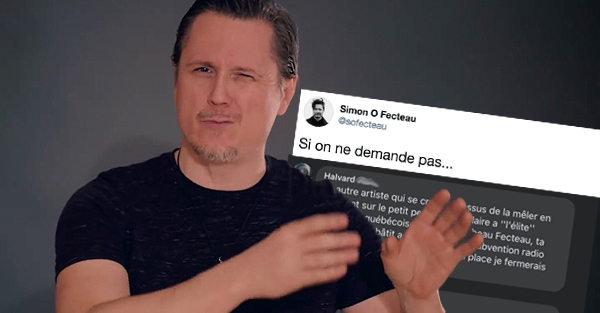 Simon-Olivier Fecteau uses humor to defuse a rather intense message
Simon-Olivier Fecteau shared a message he received on his Twitter account today. We can read that a certain Halvard does not appreciate the director of Bye Bye and actor.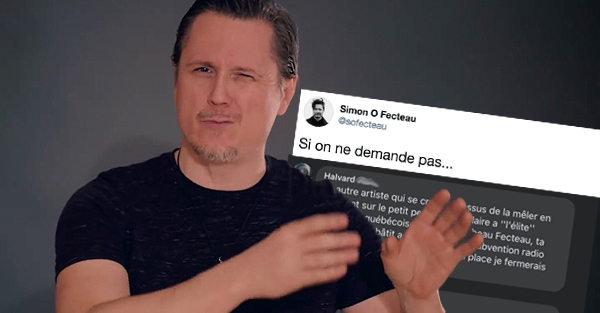 Here is the message he received and his response. Simon-Olivier decided to respond by using humor to try to defuse the tension. This exchange of messages had more than 400 likes, and several Internet users commented positively on Simon-Olivier's response.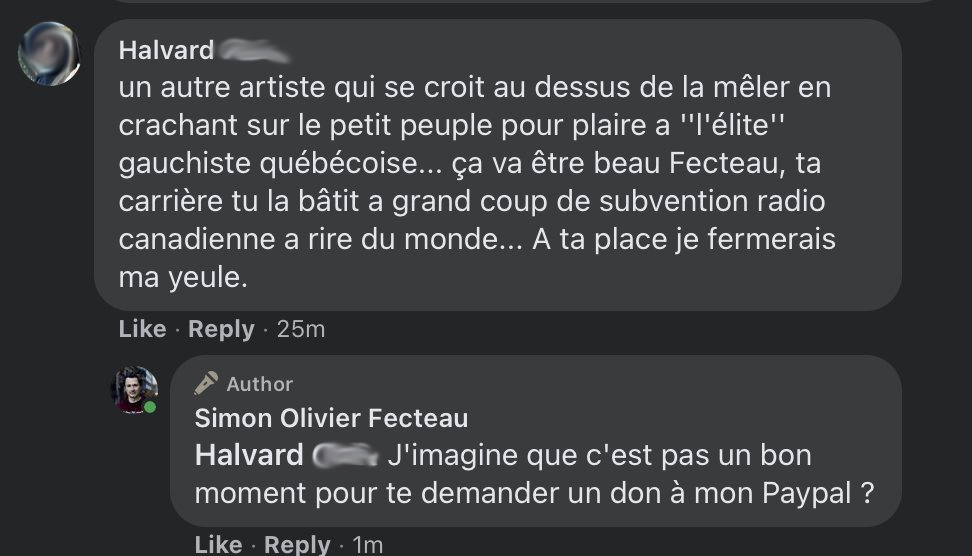 Several internet users have decided to give their opinion