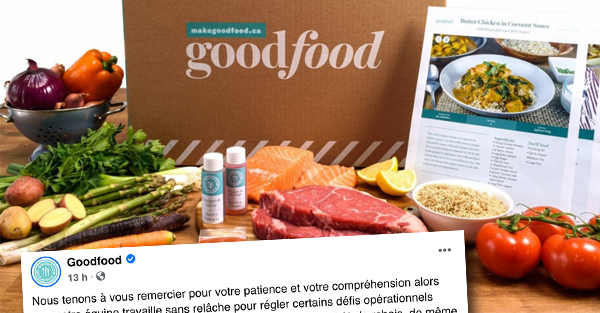 Several Goodfood customers are unhappy and dissatisfied
It was during the Press review segment on his program Since we must rise to 98,5FM that Paul Arcand addressed the issues of good food. We can hear him say: " Goodfood there, something is happening there… first victim of their success, no doubt, increase in sales by 62%, they are doing a big 6th anniversary promo, people order and that's where it takes a turn. They are hiring, they are hiring, but for the past few days, towards the end of last week, it has been impossible to go to the site to chat with them and not answer them on the phone. I know people who tried to call there and hung up after two and a half hours practically unable to speak to a human and no delivery. So people who have ordered and who have not received, who were to receive Tuesday and then we promise them Wednesday, Thursday, ultimately nothing, but above all we charge them for the following week. So you paid twice and you received nothing. The system is overflowing, but the system is still able to take payment. ».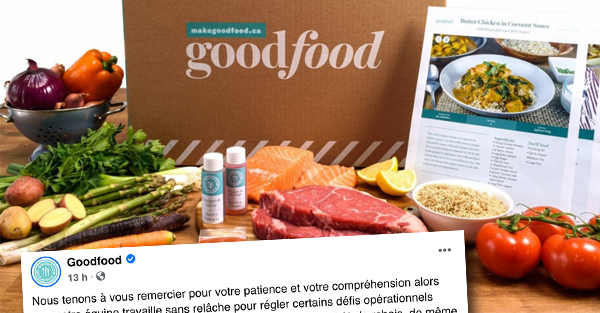 Paul Arcand goes on to explain that his team tried to interview them: " So we contacted Goodfood, who did not want to give an interview. That they don't come to complain afterwards because we talk about them, who are not happy and who will call my bosses to complain. We offered them the opportunity to explain, we were sent an email on Saturday to tell us what? They are very sorry, that it is overflowing, that they have hired 500 more people worse than it seems that the vast majority of customers are satisfied. Maybe they were satisfied until two weeks ago, last week, but since I told you about it earlier, my inbox has been filling up with people having problems. Let's hope that it will be settled there! I have already done business with them and it was correct in terms of both quality and delivery times. ". He ends the segment by saying, " What is even more frustrating, you are not able to provide the service and you still take orders. Can you tell yourself that it makes a lot of people cringe. ».

Goodfood makes a statement on social networks
Goodfood made a post Sunday on Facebook and Instagram to guide their followers in this situation. We can read: " We would like to thank you for your patience and understanding as our team works tirelessly to address some operational challenges encountered as a result of our 50% off anniversary promotion, as well as increased demand due to COVID. If you would like to get in touch with our team, we ask that you email us only once per request in order to avoid duplication and speed up response time. Rest assured, we will answer everyone! Although our response time is longer than usual, your happiness remains our top priority. That's why we've hired 500 new employees to help us serve you better. Thank you for being a valued member of Goodfood Market. ».