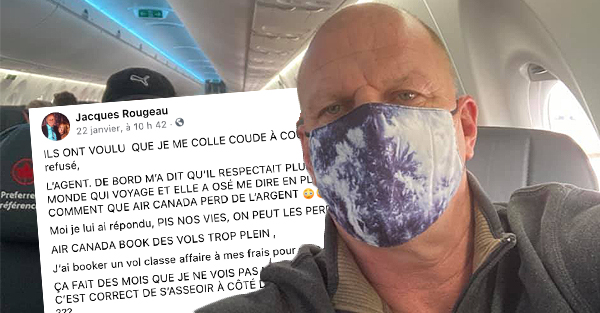 Jacques Rougeau is angry with Air Canada
Professional wrestler Jacques Rougeau recently flew with Air Canada, and he didn't like his flight at all. He was furious when addressing the flight attendant as he was told he had to sit next to a stranger.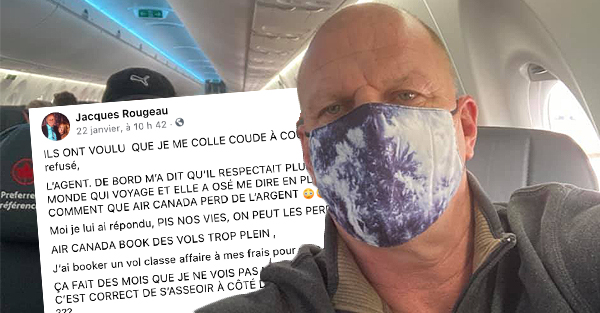 In a punchy post, he explains what happened when he was on the plane. We can read: "They wanted me to stick shoulder to shoulder while sitting on the plane, I totally refused. ". He later explained that Air Canada was not managing the situation well during the pandemic: "Air Canada is booking too full flights". On his return, he tells us that he bought a business class ticket to be sure to keep a distance from the others.