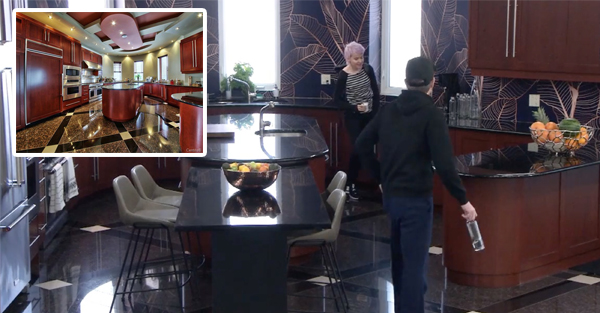 Big Brother Celebrities Home is for Sale for $ 14 Million
The blogger Eve Martel shared on his Twitter account that the Big Brother Celebrities show home is currently on sale. Located in L'Île-Bizard, the show's house is currently selling for over $ 14 million. By visiting the rooms, you will realize that it is a huge castle. There are 40 rooms in this manor dating from 2001. To consult the announcement of Château Dutour, you can visit the site Winvestor / Photo credit: Winvestor.
The Quebec version of Big Brother began on January 11 on Noovo. We find several participants in the show: François Lambert, Camille Felton, former OD Kevin Lapierre, Emmanuel Auger, Marie-Chantal Toupin, Jean-Thomas Jobin, former VJ of Musique Plus Varda Étienne, Maxime Landry, boxer Kim Clavel, Laurence Bareil, comedian Richardson Zéphir, Claude Bégin, Geneviève Borne, youtuber Lysandre Nadeau and Rita Baga.
An Instagram follower just sent me a listing that appears to be the home of #bigbrothercelebrites before the set is installed! #bbcelebrites https://t.co/aBI1PVZI2o

- Eve Martel (@evemartel) -