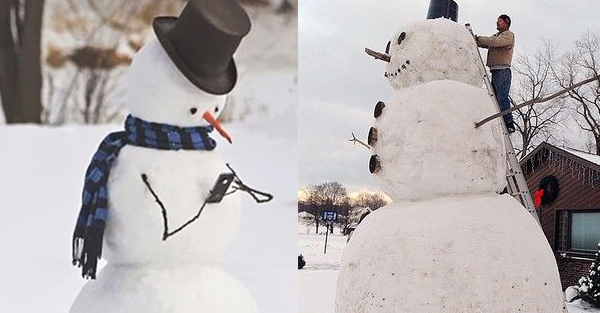 Inspirations to make a snowman different from others
Winter is well established in Quebec, and it is the best time to make snowmen outside. This time, you would like to make them unusual / creative. It's not complicated to make a snowman out of the ordinary, you just need to have a little imagination. That's why we offer you different ways to make your snowman successful and get the attention of people who see him. We wish you as much sticky snow as possible to make it as easy as possible.
We present to you in the article 9 inspirations that are really worth trying. We added at the end of other photos a little jumbled in order to give you ideas. Often it is not complicated, you just have to have the right flash and that it is possible to do easily.
Make an upside down snowman
The upside down snowman or yoga pose is undoubtedly the most popular on the web. The concept is simple and it stands out from the first glance. You will need a little help to put the bigger snowball on top of the 2 smaller ones. You will also need boots and make her face the other way around.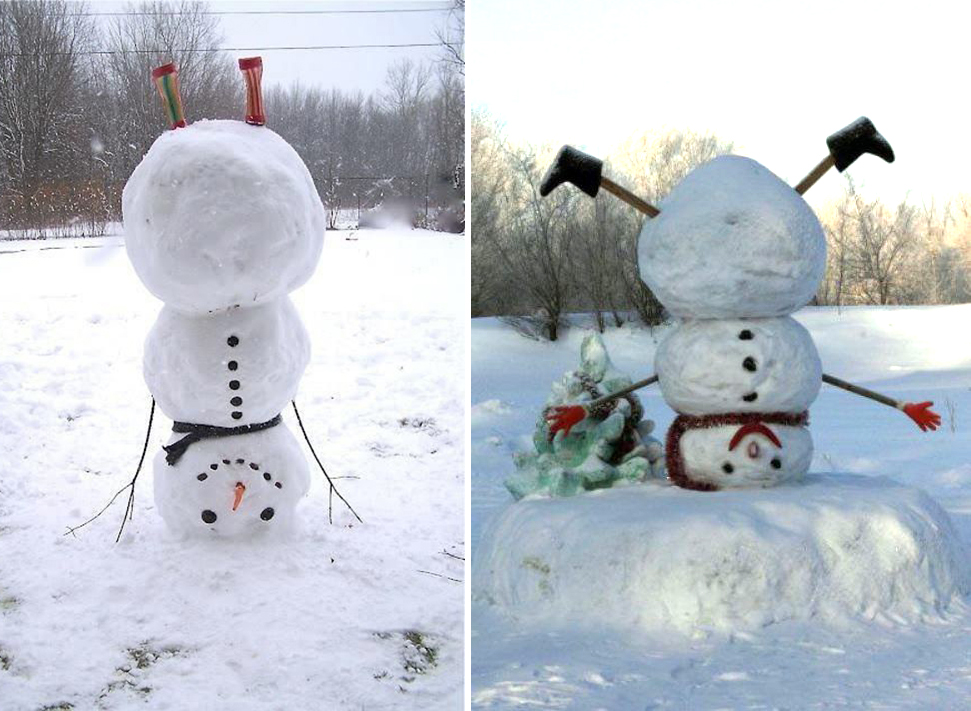 The giant snowman
If you have a lot of time, friends, and a ladder, you can try making a gigantic size snowman. Again, you will need land that has a lot, but a lot of snow. You can make one like the example on the left with several snowballs or do like the one on the right with 3 large snowballs.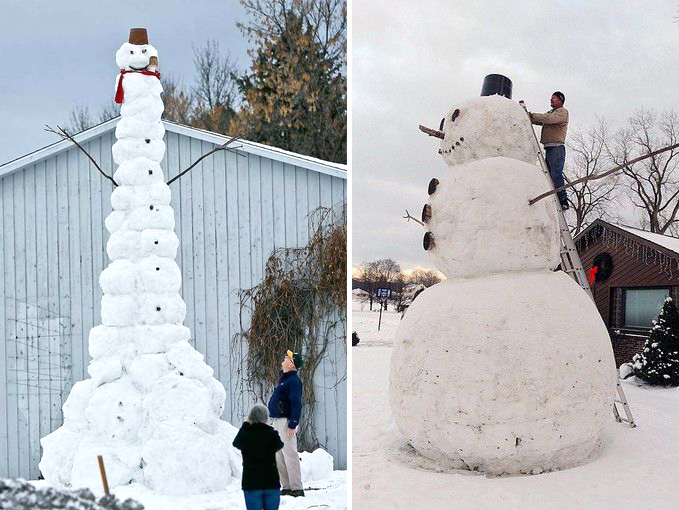 The music lover snowman
If you like a genre of music, you can arrange your snowman in a particular style. It's time to get into a pretty bursting creation by putting hair on your snowman or even adding an instrument. We didn't find the rap snowman, but we think it could give a pretty funny result!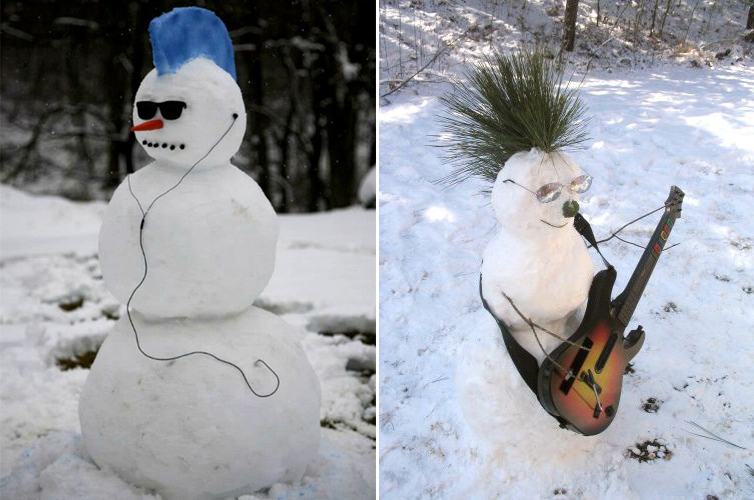 The rapido-presto snowman
You don't have a lot of time in front of you because you have a date or the night will fall quickly. It's time to make a quick-presto snowman. You can make one with a single snowball like it's stuck in the ground or a version without a snowball. You won't have to work too hard to pull one off, but the result is going to be less impressive.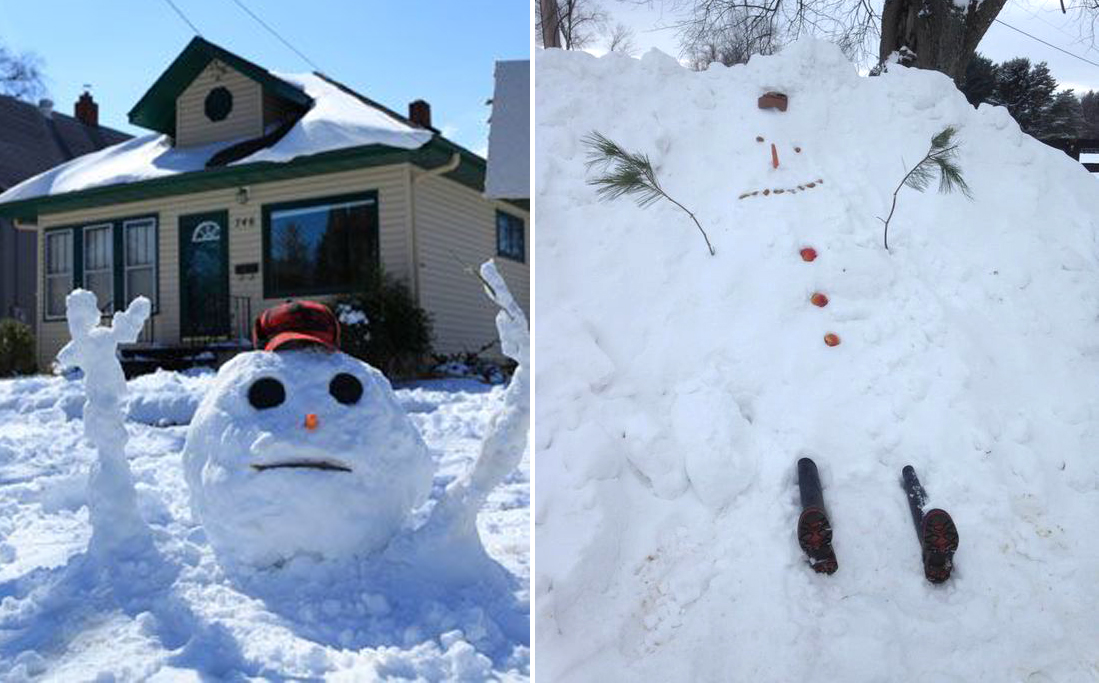 The snowman for animals
You can make a snowman that will be useful. You just need to make a small place to put food for the animals. You will be able to see your creation with squirrels or even birds. It puts a bit of action around the guy, and the animals will be happy to go hang out with this one!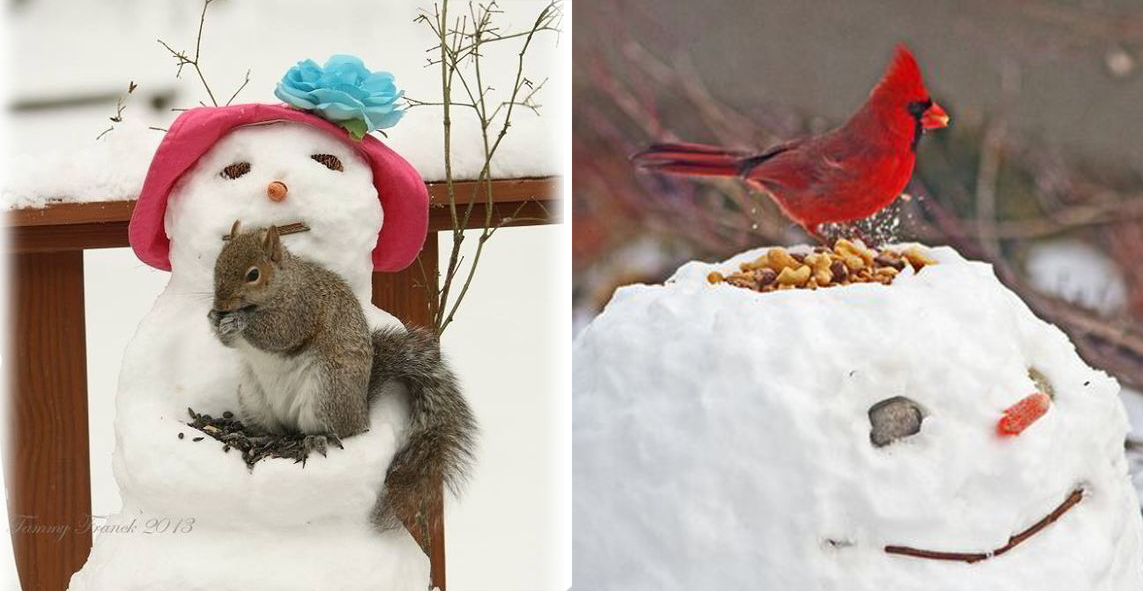 The snowman who does an action
It's fun to see a snowman, but it's even more entertaining when he does an action. He can have fun in the snow, hold a sign to send a message, be on his cell phone to watch the weather forecast or even use the elements in the park for entertainment. Now is the time to be creative and come up with a concept that will surprise people who will see it.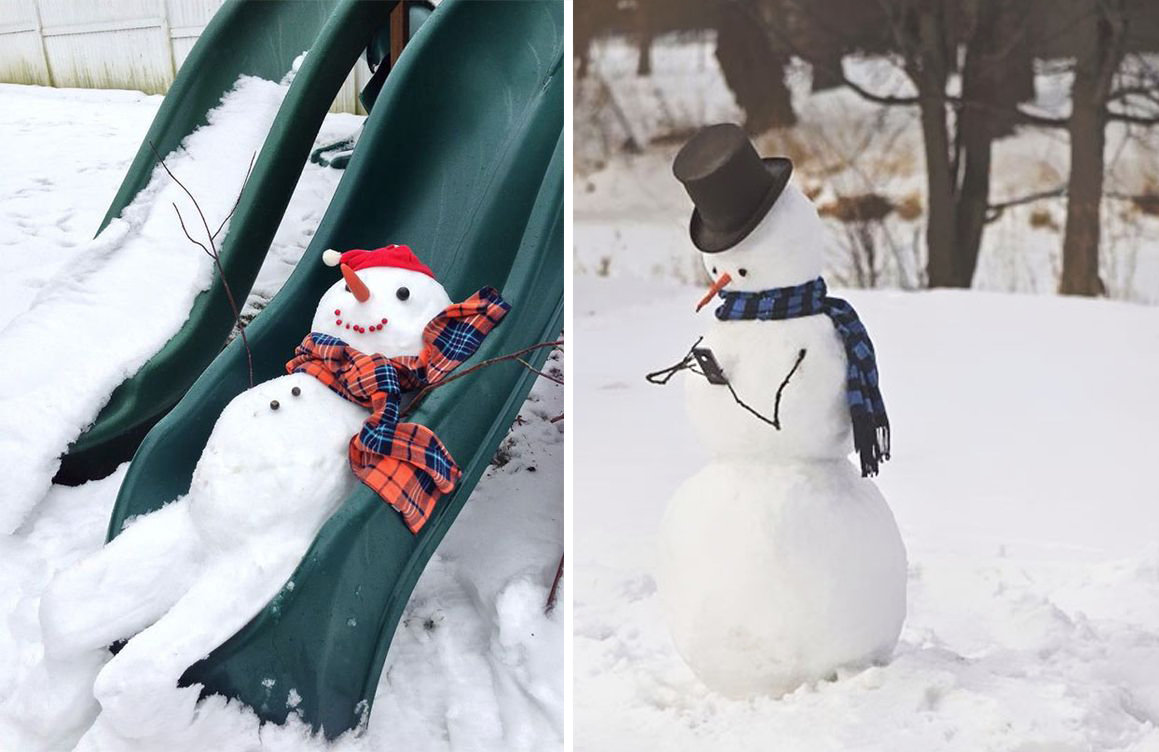 Snowmen stuck outside
It's time to go inside the house, but you have to leave the snowman outside. You can have fun doing it like he's a prisoner outside without being able to come in. You can do it in a panic or even looking very doubtful. It's as effective in front of a window as a glass door.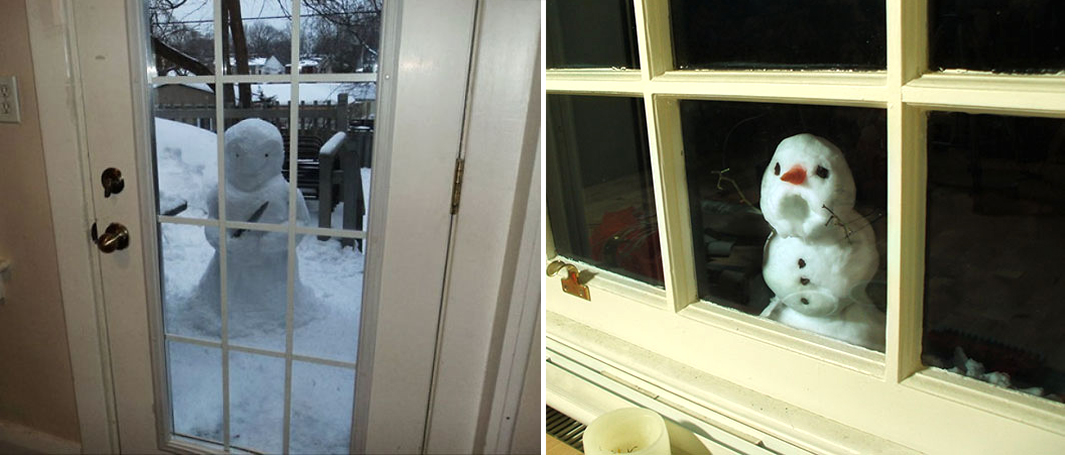 The snowman with the face of a cat
There are a lot of cat lovers out there, and now is the time to show it off with your snowman. Instead of giving it a normal face, you can make it look like a cat. It's cute and it will surely please your pet.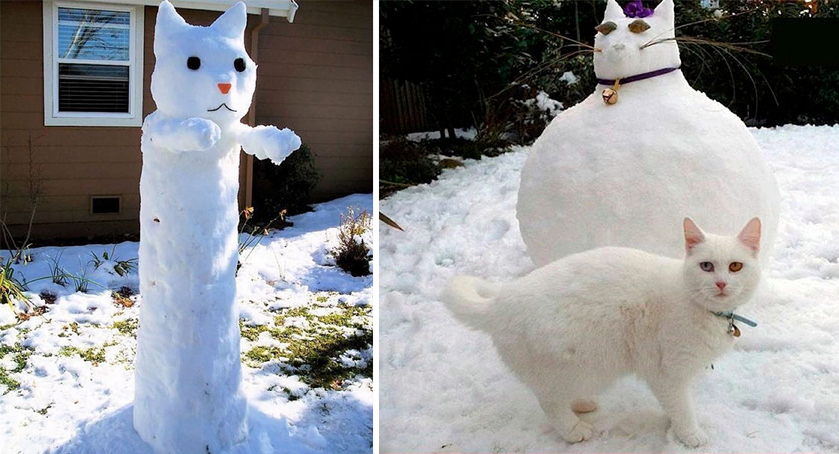 Make a little snowman
You can have fun making a little snowman in an unusual place. It's a nice thing to do for someone, it will make you smile. Otherwise you can also make several small ones. Some kind of snowman army or a big gathering of snowmen.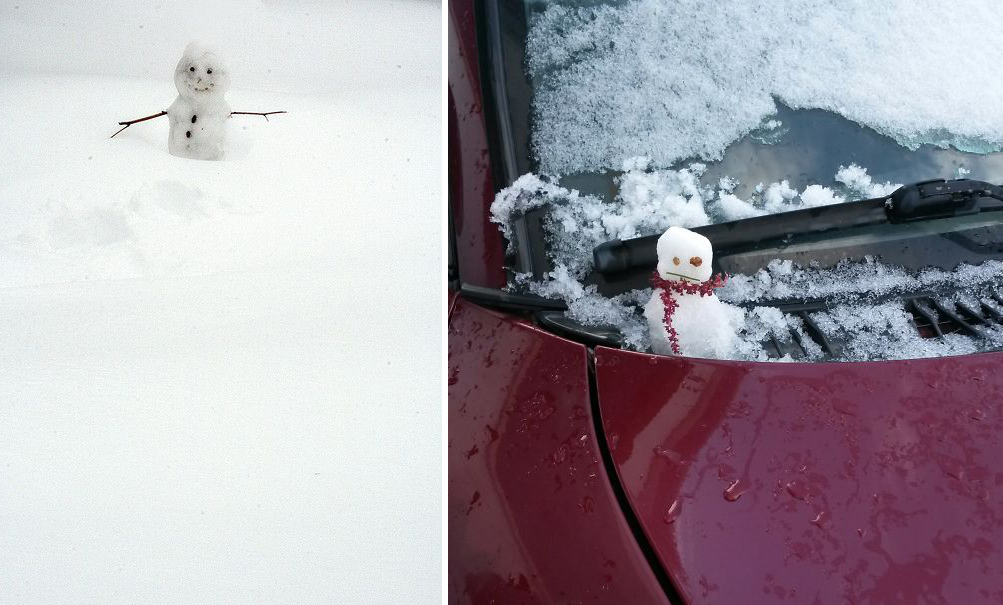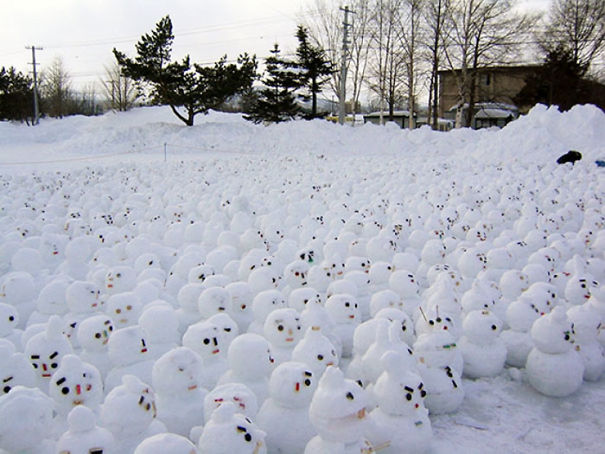 Other ideas for making a great snowman: