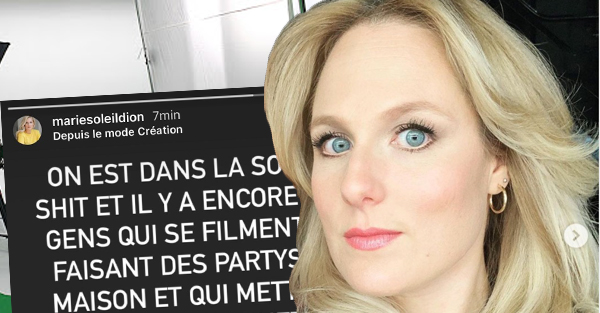 Marie-Soleil Dion is furious that people are not following the government's instructions
Marie-Soleil Dion found that many people post photos and short party videos online. We know that Quebec is currently in confinement and this time we have a curfew. Last Saturday, the host and actress decided to do an Instastory to say the bottom of her mind. She doesn't understand why people get together and post photos / videos on social media. She just can't believe it, as she says, "I am flabergastée ".
We can read in his publication: " We are in the solid sh * t and there are still people who film themselves doing house parties and who put it on the Internet. Serious? What is not clear about the situation? I am flabergasted. Worse yet, some of these people are followed by tens of thousands of young people. Wow. Well. I go back to my confined Saturday. ».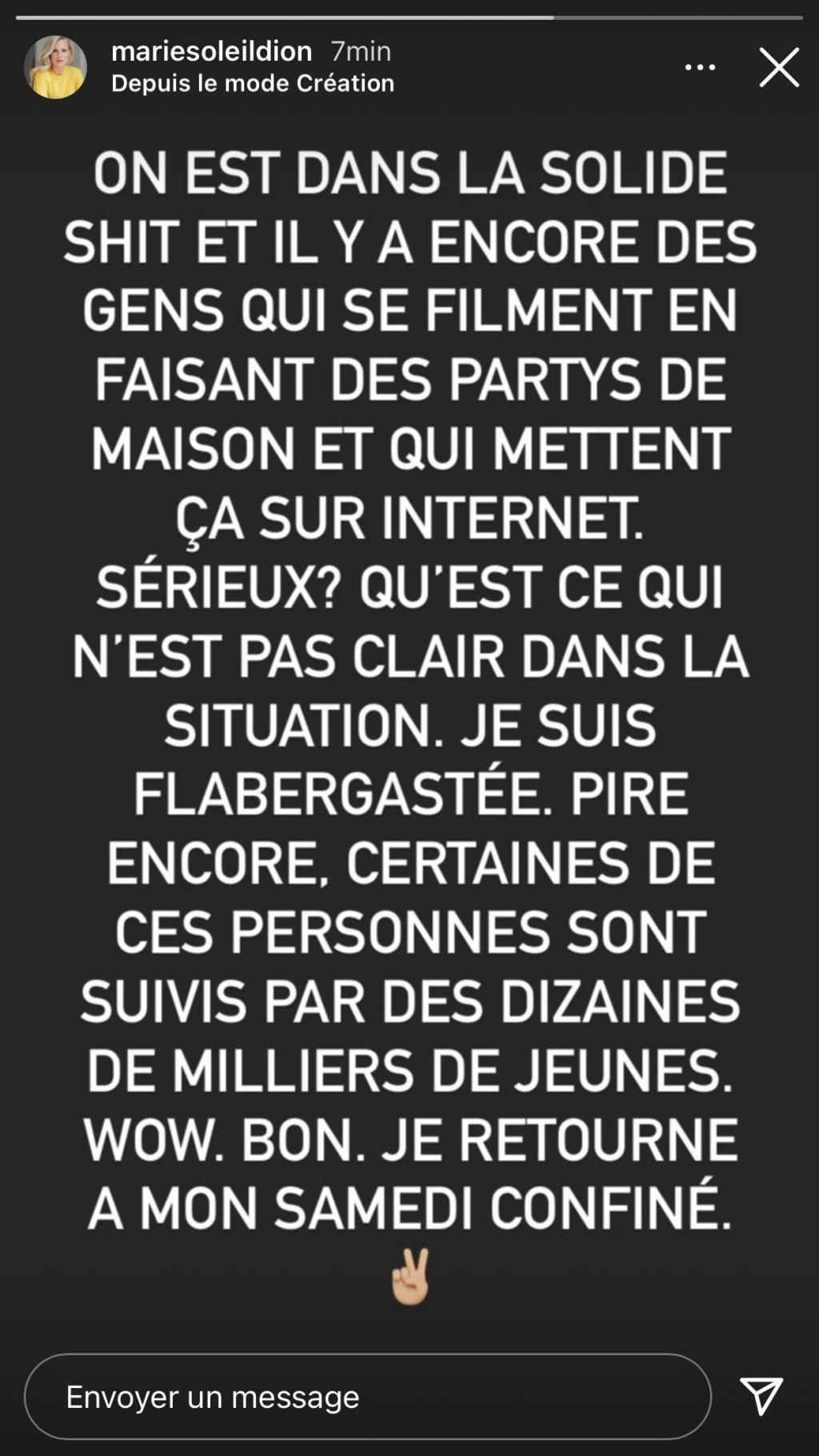 Marie-Soleil Dion participates in Counter-offer and Camera Café
On the other hand, we can Marie-Soleil Dion participate in two new projects in television. It can be seen in Counter offer on Noovo and in the new edition of the popular Camera Café series. As she mentions in her most recent Instagram post, she is very proud of these 2 projects:
«This evening begins the two series on which I worked in the last months. Two projects dear to my heart, carried out with great, generous and hard-working teams. I hope that these two comedies will know how to put a little happiness in your Tuesday evenings. Counter-offer, 19:30 p.m. on @ noovo.ca and Camera Café, 21 p.m. at @tvareseau ».
See this post on Instagram