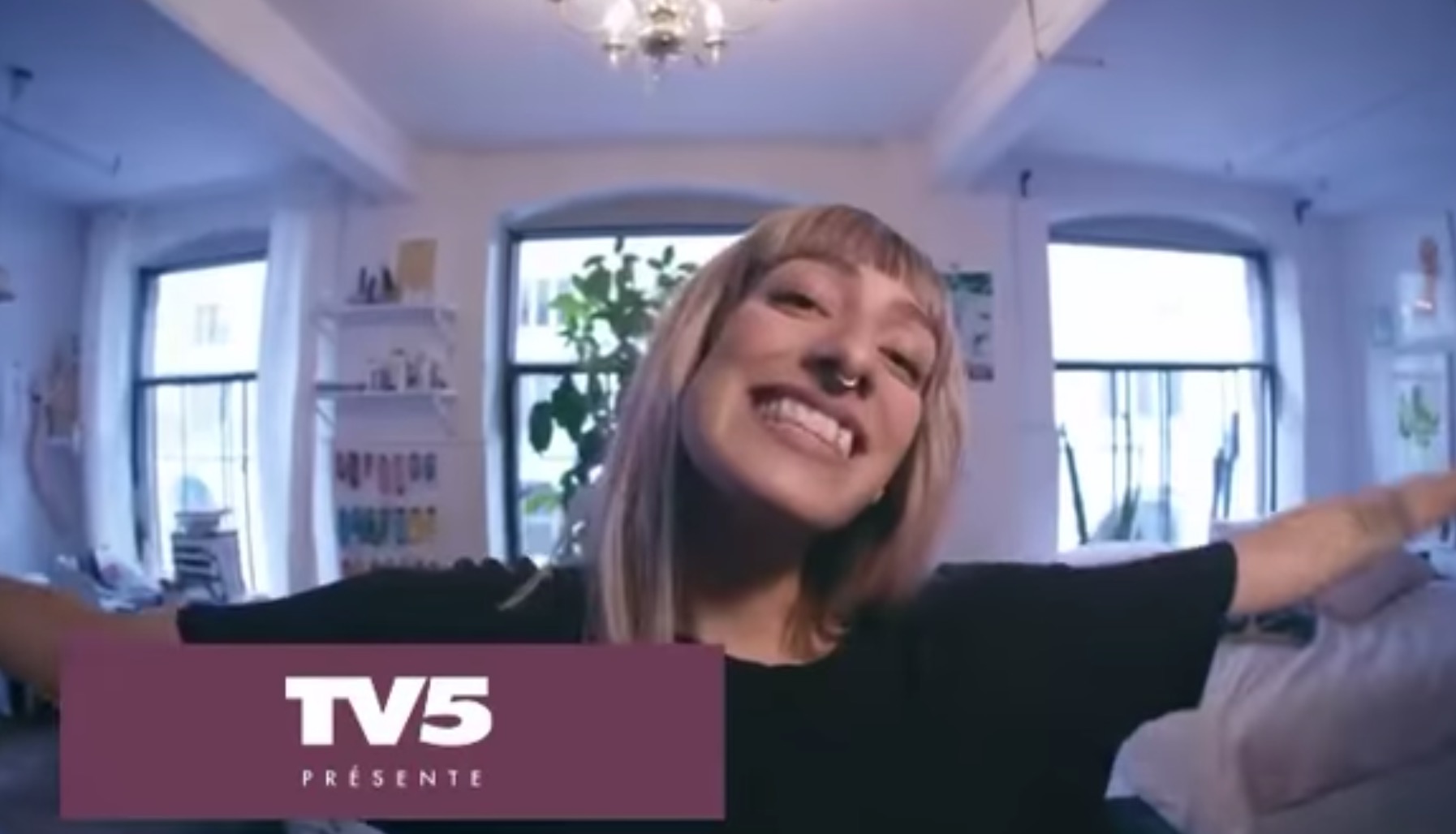 The artist PONY hosts the new program Résiste! on TV5
The talented visual artist Gabrielle Layla Tittley aka PONY just shared some great news. She will be the host of the new show Resist!, a global cultural magazine broadcast on TV5. PONY will travel the world in order to meet artists and discover cities through art. It's a really inspiring concept, and Gabrielle is sure to bring a colorful and energetic touch. It all starts on February 3 on the web platform at TV5 and on TV on February 9!
Here's the trailer for the show:
PONY's Facebook post about Resist!
«I have waited so long before I can share this news with you. I have the honor and the privilege to host the new program: Resist! to TV5. I have always loved listening to people. I like to listen to the stories of others and soak up their perspective to better understand the world in which I live. This world is full of breaks and injustices, yes, but it is also filled with light, hope and resilient humans who try to transform their realities and that of their community. These are the incredible people we went to meet on this series.
For the past year, I've been fortunate enough to learn a new craft, traveling the world with a small team of gorgeous humans to meet these resilient, genuine and just straight up fucking talented artists. I had the chance to speak with those who are forging the counterculture in their respective cities and I can't wait to introduce them to you.
None of this would have been possible without these human wonders.
Olivier Aghaby
Kathleen O'Leary
Marie-Pier Beaulieu
Marie-Christine Huot
Alexis B. Martin
Dominique Mauffette Filion
Martine Riendeau
Marianne Chouinard
Antoine Ryan
Emory murchison
Thomas Szacka-Marier
Samuel Pinel-Roy
Xavier levesque
Elisa ruggiero
Resist! will be released on February 3 on the web platform on TV5 and on TV, on February 9, and I can't wait.»