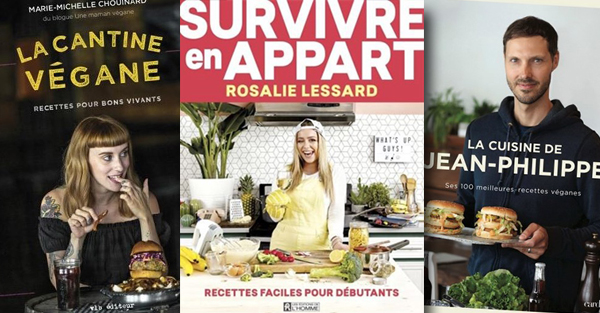 15 cookbooks from Quebec with easy-to-make recipes
Looking for a good cookbook to cook great meals? Do you have a lot of time, and you don't know where to start? Here are 15 Quebec cooking books that will allow you to quickly become a real chef at home. You just have to follow the recipes in the pages of the books to be sure to succeed in your recipe and offer a delicious dish to your family or guests. It's time to take out the pots, spatulas and open one of the books to start a dish that will make the taste buds dance.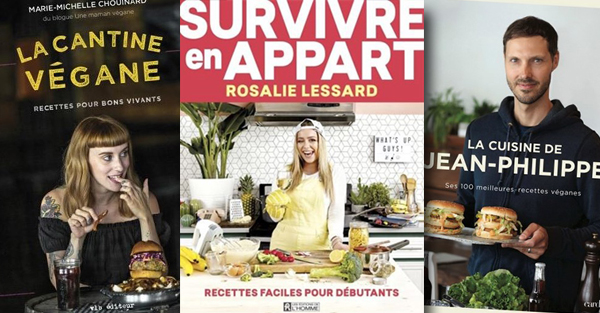 Surviving in an apartment: easy recipes for beginners by Rosalie Lessard
Have you just left for your apartment and are you already bored of the meals at home? Do meals at the local restaurant end up costing you an arm and a leg? Well, learn to cook! In this book, there are all the tips you need to get by in the kitchen - including my list of basic ingredients and utensils - and lots of tasty and economical recipes to eat well between two classes, three exams and a job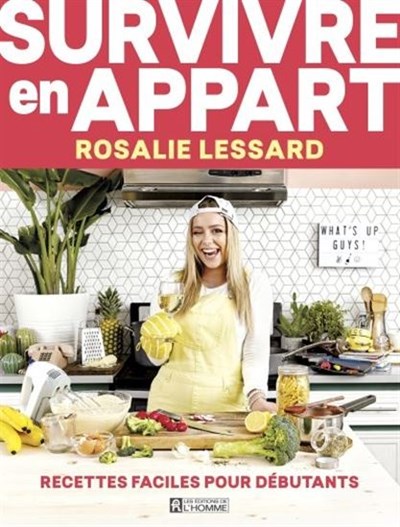 Culinary anarchy according to Bob: revenge by Bob the Chef
The first volume of Culinary Anarchy according to Bob the Chef was a great bookstore success. The dynamic chef is back in Revenge. True to his habit, Bob shows everyone that it is possible to do little culinary miracles with little.
With humor, Bob presents us with meal ideas for all situations. For example, you don't like to dirty a lot of dishes or is there a power failure? No problem, Bob offers recipes for tartare, salads, cold soups, etc. that will save dishes and do not require cooking. There is a week left before your next payday and the cash is running out? Bob is here to help: tortillas, fritatas, pasta, a variety of inexpensive and tasty dishes.
The humor is once again at the rendezvous in this second volume devoted to the cuisine of the friendly Chef Bob. A visual that fills the eyes and fills the mouth that will particularly appeal to young people who are in their first culinary infancy.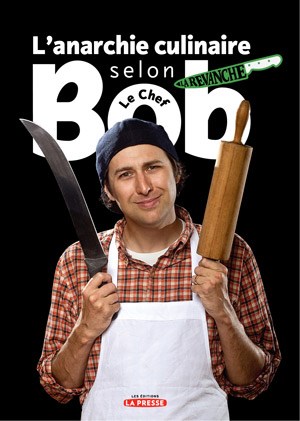 The Secret of the Vietnamese by Kim Thuy
"The recipes were whispered among the women of a family as if they were highly sensitive and jealously precious secrets. They were transmitted from one generation to the next at the rate of slow time and in the discretion of an intimate space. In this book, I whisper to you some of the jewels that my mother and my aunts have entrusted to me to keep the story going. "- Kim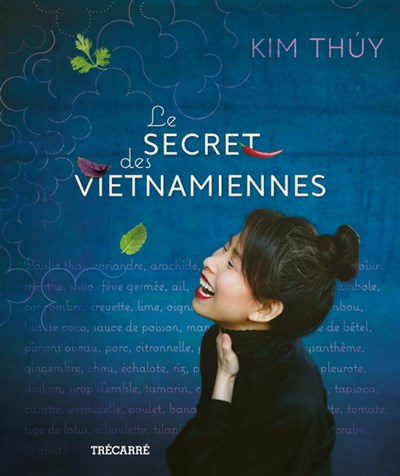 3 times a day: a little more veggie by Marilou
Take pleasure in eating less meat, this is the mission that Marilou has set for itself in this fresh fourth opus. Healthy gourmet meals, desserts and snacks as pleasing as they are balanced, discover a multitude of brilliant ideas that are just as much a source of vitamin-rich happiness as they are of healthy comfort.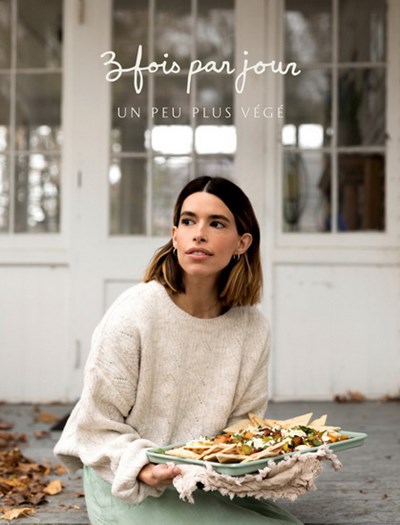 Small price Geneviève O'gleman
Do you think eating healthy is expensive? Geneviève O'Gleman will convince you of the opposite thanks to her economical tips, her anti-waste tips and her unfailing creativity. Through a host of thoughtful recipes, you will (re) discover, among other things, the infinite potential of basic, accessible and inexpensive foods.
Whether it is to prepare your weekly dinners or your weekend comfort dishes, to explore the cuisine with exotic accents or to allow you to please your guests.
You will find…
- Gourmet recipes with few ingredients;
- Practical bases to be used in several ways;
- Dishes that adapt to the contents of your fridge;
- Strategies for saving money at the grocery store;
- Ideas for enjoying inexpensive seasonal foods;
- Recipes to tame frozen foods;
- Creative solutions for entertaining at low cost;
- And a ton of tips to always get more done with the food you buy!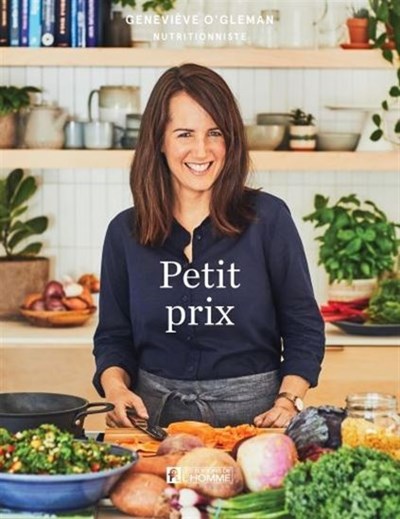 Jean-Philippe's Cuisine: his 100 best vegan recipes by Jean-Philippe Cyr
After a career in catering, chef Jean-Philippe Cyr now shares his love of vegan cuisine with hundreds of thousands of Internet users. In his very first book, the Buddhist Chef transmits his philosophy through 75 vegan recipes, simple and tasty… for the love of the planet, and also, because it's just so good!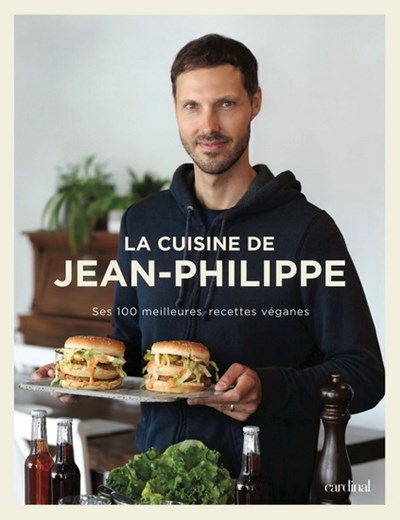 Culinary simplicity: 30 foods in 100 recipes
Culinary simplicity is like voluntary simplicity, it's a matter of choice. It is choosing the best ingredients, but also exploring, offering an emotion ... a moment of culinary happiness. In CULINARY SIMPLICITY, 30 foods are the headliners of more than 100 recipes for all occasions.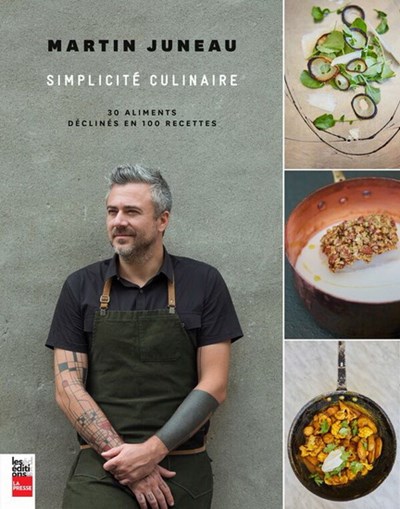 Poke by Geneviève Everell
Do you know the poke? It's simple, fresh and tasty: a bowl of rice topped with marinated fish or seafood and various condiments. This new trend from Hawaii is sure to delight sushi and tartar lovers! Geneviève Everell has created original, colorful and gourmet recipes for you, as she knows how to do so well. Taste a variety of poke mixed with a multitude of flavors that will surprise you. Get even more off the beaten track with flambé, vegetarian or world-flavored dishes. And the dessert will not be outdone: dare the sweet and fruity poke!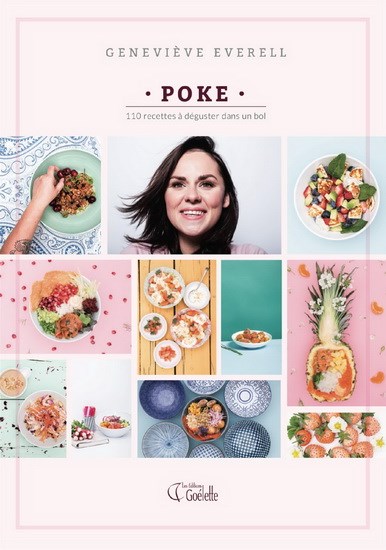 Sexy: cooking for two by Louis-François Marcotte
Louis-François Marcotte is an inspired and inspiring chef. For his television shows, he learned to cook simply. According to him, preparing a meal at home is that: "We do not complicate life and we please our loved ones. It is his trademark and even the male sex who cooks more and more adopted his style.
Taking up the presentation of the first book which was so successful, and still in the Simple and Chic way, its collection will offer two new titles per year, one in the fall and the other in the spring. The first, Sexy - Cooking for two, marks the beginning of a series rich in unusual subjects.
It has often been said that Louis-François' cuisine was almost sensual. By offering more than fifty recipes for two, this new book promises that a fork of the fork will be enough to seduce your loved one. The Simple and Chic style is also the irresistible visual compositions of stylist Marie-Ève ​​Charron, photographed by Christian Tremblay.
The recipes are grouped under the following themes: First date? Tonight, we score (or other sporting activity)? Breakfast the next day, Simmering a spell on him? Break the routine? Sweet words in the lunch box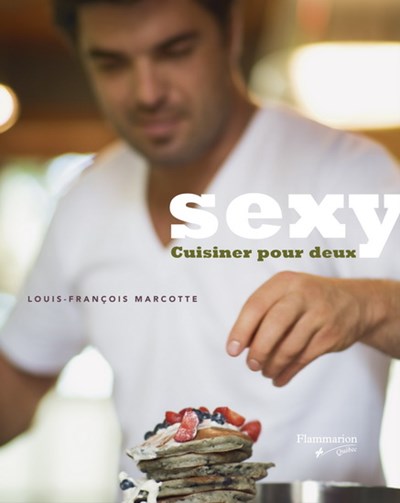 The Vegan Cantine: recipes for good living by Marie-Michelle Chouinard
Often inspired by local classics, Marie-Michelle Chouinard has designed accessible and comforting recipes that will appeal to curious omnivores as well as confirmed vegans. She also gives professional tips for cooking vegan without complicating your life. Let it be said: the watchword at La cantine Vegan is the pleasure of eating!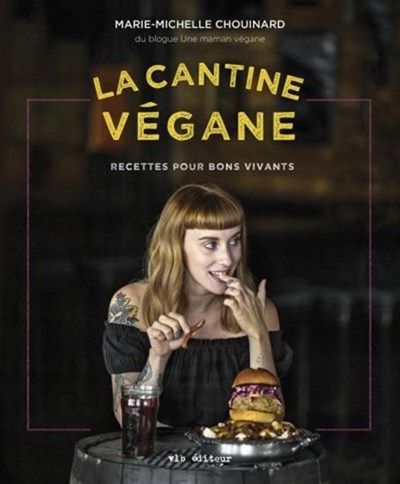 To the plate by Ricardo Larrivée
One tool to cook 75 recipes! The hotplate is your best ally for cooking quick and easy meals from breakfast to dinner. Almost all the ingredients are placed there at the same time for weekdays, special occasions and even desserts. The plate, that essential that you already have.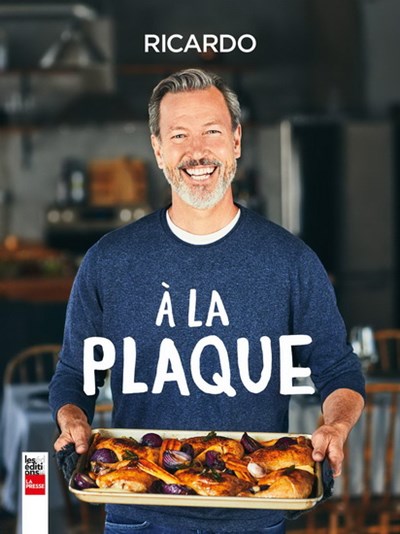 Simply chic: when every night is Saturday night! by Cassandra Loignon
Whether you are part of my community on social networks or have never had the opportunity to cook one of my recipes before, you will certainly find in this book something to satisfy the foodie in you!
A happy blend of the best of from my Instagram account and new recipes, this book is divided into themes that resemble and inspire me: an Italian section and an American section that pay tribute to my mother's origins; a Mexican section that reminds me of my vacation in the sun; an Asian section that will make your taste buds travel; a French section inspired by my training as a chef; a Quebec section because I love local cuisine; and finally, a section of recipes approved by my son! In short, this book contains rich dishes that will satisfy gourmets, but also quite healthy recipes and others without dairy products.
As a bonus, I'll reveal all my secrets to eating like kings and queens (even on weeknights!) And I give you tips for choosing the best possible ingredients for your recipes.
Do you think you have to be a seasoned chef to cook fine cuisine? Yet it is quite the opposite, and my goal with this book is precisely to make it accessible to the general public!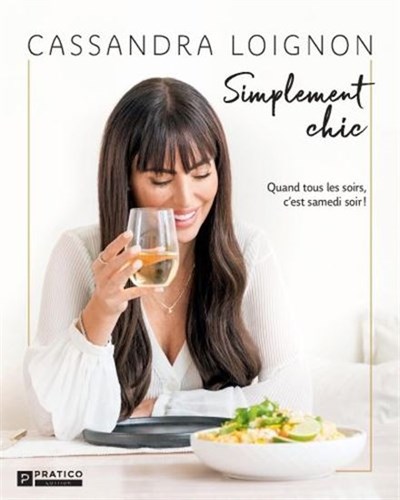 Le Garde-manger boréal by Jean-Luc Boulay and Arnaud Marchand
IN LOVE OF THE FLAVORS AND AROMAS OF THE FORÊT BORÉALE, chefs Jean-Luc Boulay and Arnaud Marchand reveal the secrets behind the success of their popular restaurant, Chez Boulay bistro boréal.
Explore in their company the spices, fruits and vegetables of the Quebec boreal forest that embellish and perfume their cuisine: pinewood spikenard, balsam, dune pepper, caraway, ginger, wild mushrooms, daisy buds, cattail hearts, samphire, berry cherries, elderberry, rose hips, Labrador tea and sweet clover flower.
Discover their good addresses to get these local treasures and treat yourself to 80 tasty and gourmet SEASONAL RECIPES, which will allow you to give a Nordic accent to your kitchen while wowing your guests. Along the way, meet several artisans who contribute to the success of the chefs at Chez Boulay.
On the menu: beetroot tatin in birch syrup, goose cassoulet with boletus, halibut on a crushed fiddlehead, Nordic rhubarb tiramisu, black spruce glazed nougat, and much more!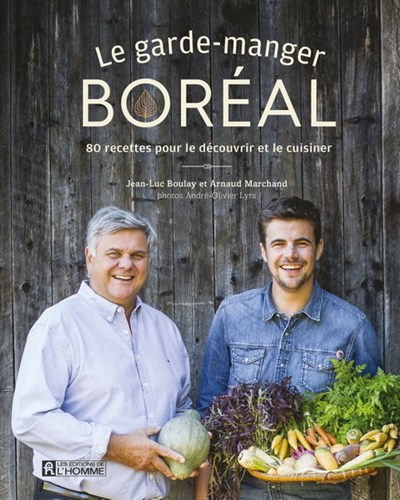 Loounie cuisine: 100% vegetable recipes and tips by Caroline Huard
In her very first book, Caroline Huard, alias Loounie, reveals the secrets of her delicious homemade herbal cooking. Including more than 100 vegan recipes (including its famous magic tofu in an enhanced version) and without processed products (or almost!), This book brings together a host of ideas and tips to help you have more fun and a lot less stress in front of the stove.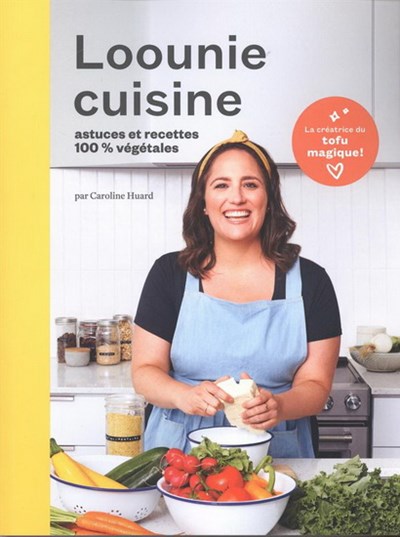 Maple syrup: the 30 cult recipes by Frédérique Chartrand
Recipes made with maple syrup such as French toast with red berries, sautéed duck with plums or omelet with cheddar and maple syrup.